Mene Mene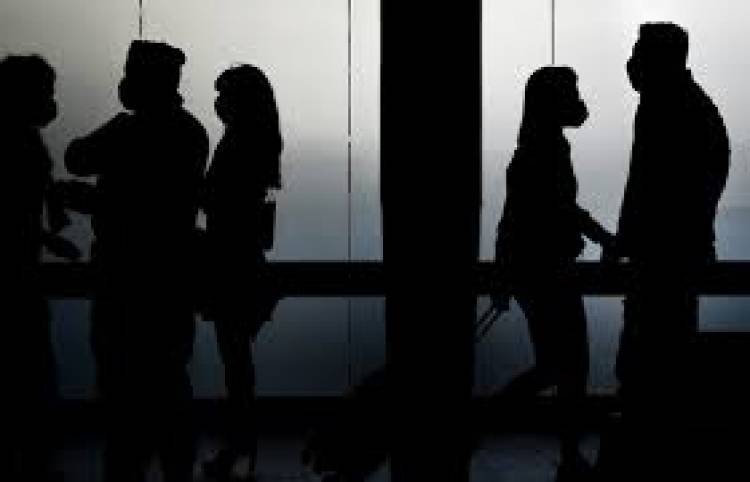 His mother's first daughter was a child
straight from hell
She was wicked and very selfish
It was a trait she exhibited right from
their childhood
She had a domineering spirit and was
very unforgiving
Their mother tried her best to rein her in
but the problem was inherited, it's
in the blood His father was the one
with the toxic DNA
Though his father was a very mild-tempered
man
His father's mother was a witch without wings
She made life difficult for everybody and
practically drove her husband into an early
grave
The whole family was afraid of her, that
was the person his sister took after in looks,
words and deed
If her sister gave someone her biscuit as a
baby and the person made the mistake of
eating it, she would scream until the person
buys her a whole pack
It was how she was
As her sister grew up, she made life hell
for all
She was brilliant and very determined
academically but she was bossy and lazy
with house chores
She would come up with one excuse or
the other in order not to do any house
chore but she would put her younger
ones to work mercilessly like a slave
driver
As she grew into a teenager their mother
delegated duties to her that had to do
with the welfare of her siblings
Sometimes she would be required to
make breakfast or lunch
At such times she would rule with an iron fist
She would declare that her younger ones
must do all her house chores for her before
she would cook
If they protest, she would lock herself in
her room and make them starve.
Sometimes she would declare that unless
her younger ones cry until tears came out
of their eyes she wouldn't serve them
their meal
By the time she was an undergraduate,
most of her younger ones had grown to
loathe her
When she started working, she only took
care of herself
When their mother asked her to help out,
she said she wasn't the one that told
parents to have six children "Didn't you
guys count the cost?
Why should i bear a burden I didn't make?
That was her mind
Whenever something got spoilt and needed
repairs in her father's house, she would
ignore it if her parents asked her for help
In any way, she would ask for the cost and
divide it into six places.
Then she would demand that the cost be
deducted from the pocket money of her
siblings
(Who were still in school at the time) be
sent to her.
She would add the same amount and then
supervise the execution of the project
If her parents offered to help any of her
siblings in any way, and she knew about it,
she would stop the project and keep the
money as punishment
On her wedding day, everybody was glad
to see her go
Her siblings especially rejoiced that her
chokehold over them would wane
Two years after she got married
Her husband who was an engineer with a
multinational company was transferred
to Germany and she relocated with him,
she was pregnant at the time
As soon as she delivered her baby, she
sent for their mother to help her nurse
the baby
Her siblings expected their mother to
spend a maximum of six months but their
mother stayed perpetually in Germany
At first, their sister said she was working
on fast track citizenship through her
husband's company for their mother
but she later changed the tone to Mummy's
passport is lost is we are trying to get a
replacement
Their mother nursed the baby for two years
until their sister delivered a second child
Their father tried to visit but he was not
granted visa
It became a big issue in the family
Their father accused their mother of
abandoning him while their mother accused
their father of impatience
Still, all their sister offered were excuses
and lies
Eventually, after two years and eight months,
their mother found her passport in the safe
of their sister
Their sister opened the safe to pick a document
and forgot to close it.
Their mother saw the safe opened and
curiously checked the content
That was how she found her passport
That night their mother called her first son
in tears and narrated her ordeal in Germany
Their mother said "Your sister treats me
worse than a slave I cook the meal for her
family and wash the plates while she
sits down watching the TV
I babysit her children and handle all her
domestic chore
All she does is dole out instructions and
claim she was saving money to get me
a new passport and ticket to return home
I try as much as possible not to report her
to her husband because the marriage is
on shaky grounds and I don't want to
add any fuel to the fire
Your sister is very mean to her own
husband and children
Can you believe that she was the one that
hid my passport?
She had been lying to me all along while
keeping me in perpetual servitude in her
home
Now that I have my passport, i want to get
a ticket and leave
I know she would do everything to keep
me here for her own convenience
but enough is enough"
Wow!
The next day, he purchased a ticket for
their mother
Three weeks later their mother returned
home without saying goodbye to his
sister and her family
Two weeks after their mother returned
home, their sister arrived fuming and
screaming
She had been calling but all her siblings
had decided not to pick her calls or speak
to her after the tale of woe their mother
returned with
They were all waiting for her in their parent's
home that fateful morning
She had called two days before to announce
her arrival to one of her uncles
She came fuming
How could her mother leave such a bad
impression with her husband?
How could her mother leave her stranded?
At least if she knew her mother was leaving
she would have made plans?
What was it her mother left behind that was
so important that she had to leave?
She said a lot
Even their father, who would usually take their
sister's side was shocked!
He couldn't believe the missiles being
launched by his first daughter
To crown it all, their sister said
"If my mother does not return to Germany
with me, I will no longer support the family
in anyway because the money
I had been sending home to support our
father and my siblings were the money I
saved because I wasn't paying
for babysitting, a cook, a maid or steward,
and other services our mother was
rendering for me.
Deutschmark does not grow on trees"
Of all the six children she was the most
prosperous and she knew it
It was a power-play
Their mother had retired four years earlier
while their father's business was not
doing so well
The second child, a female, was married
to a police officer who was just moving
gradually up the ranks.
The third child, male, was a marketer for a
microfinance bank
The fourth child was working in a bakery
He was learning the business while working
as a baker's assistant
The fifth child was a salesgirl at a supermarket
She was earning barely enough to meet
her own needs while the last child was
still a student
They wanted to call their sister's bluff but
none of them can guarantee that he or she
would be able to meet the needs of their
parents in such a manner that they would
rubbish their sister's threat
Their sister saw that she had won the battle,
she told their mother they would be leaving for
Germany in two weeks
She had made a diplomatic arrangement
through the embassy
She waltzed out of their father's house with
swagger
She had ruled over her subjects as usual
That night, her younger brother sent a mail
to the Brother in Jeans and T-shirt
He explained how things had always been
and how his sister, the first child had
always behaved
He asked the brother in Jeans and T-shirt
one question
Can God bless me so that I will be able
to cater to my parents and break this
yoke of oppression off our necks?
The Brother in jeans and T-shirt told him
to get a Bible
He directed him to one of the Books
of the prophets
They read the scripture together
They also prayed in the spirit together
The Brother in Jeans and T-shirt
explained the spiritual implications to
him
He understood it
Then they agreed together with the
Holy Spirit for a Shift
...Mene Mene Tekel Upharshin...
Three days later, her sister's husband
was transferred to Indonesia
Her sister had to depart for Germany
immediately to prepare her family for
the trip
The dark cloud she brought into the
family departed with her
Ten days after, the brother went to
a printing firm to persuade the MD
to do some business with the bank
he was working with
The MD took to him and offered him
a job at the branch of the office in
Port Harcourt
That was how his story changed
He started earning enough to cater
for their parents while keeping them
together as it should be
His breakthrough was contagious
The other siblings' fortunes also
changed
Within a year, the family was celebrating
success after success!
PS: They stopped depending on their
oldest sister
They were still a family and she was
still actively carried along in all their
activities
But the power of the whip had been
rubbished
Her relevance waned and as a result
her tyrannical nature was contained!
This event happened in Lagos 2017
GSW's Notes: Once in a while I teach
a spiritual secret
I usually don't so this in public because
of gleaners who doesn't want to know
the Lord but always desire to use spiritual
means to take advantage of others!
The riddle in this story can be unearthed
but only by a few who are led by the
Holy Spirit
I was taught so many things by the
Holy Spirit
One of them was how to break the
rod of oppression
Hope you learned something