Learning Restraint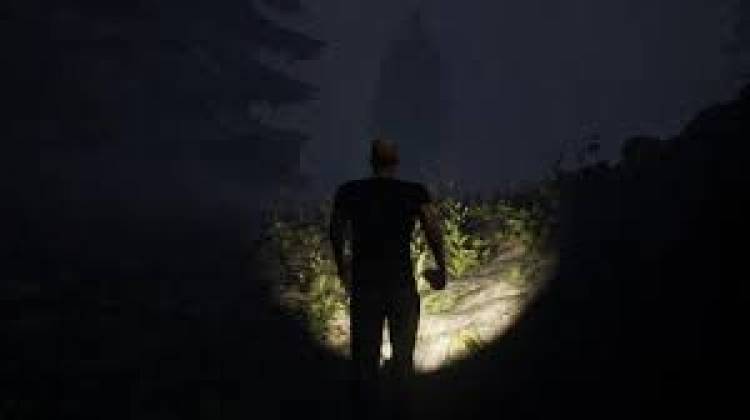 Years ago in architecture school,
I was walking from the hostel to
the studio to work.
I was carrying my tracing paper,
T-square & other stuff.
I ran into an acquaintance on the way.
We exchanged pleasantries and
he asked, "wetin you dey do with
tracing paper & T-square?
Na architecture guys dey carry
tracing paper and T-square nau!"
I told him I was an architecture student.
He responded, "I don't believe you!"
Wow.
I said, "Ok".
And continued my walk to the studio.
He followed me. "I say I no believe
you, Harry!"
I heard you the first time, mate...
But it's ok, your unbelief doesn't
change anything. "Ok, show me
your ID Card!" "No, I won't. No need."
"See? You no be architecture student!"
"Ok!" I replied but He wasn't satisfied!
"You no fit be architecture student nau!
Haba! Na your type dey study
architecture?"
"Yeah, no be my type..."
I refused to prove anything to him.
I left him frustrated.
I've met people who ask where I come
from. I tell them, Zuru, Kebbi State.
They respond, "I don't believe you!"
I simply say, "Ok!" And move on.
Earlier this year, I was with a young,
23 year old lawyer...
He just finished Law School.
We got talking and I asked, "you're
a Lawyer, right?"
"Yes sir."
"If I say I don't believe you're a
Lawyer, what would you say?"
He said he'd be upset!
Said it would seem as if all his years
in the University and Law School
were wasted!
I was shocked!
Why would my opinion about him
cause such a reaction in him?
Why would his emotional equilibrium
be displaced by the opinion of a man
he just met? I couldn't understand it.
But I later understood.
My generation is not under any
pressure to seek validation externally...
We were not trained to prove anything.
I don't know if it was the quality of
education we received or the training
from our parents, but external opinions
don't move us.
We understand EMOTIONAL
INTELLIGENCE.
Unlike this "soro soke" generation.
They're wired differently...
They're wired to be almost always
angry, bitter and confrontational.
You disagree with them?
They insult and curse you!
They don't have the capacity to engage
with civility and decorum.
When they have no words to express
themselves, they go rogue. And it's
so unfortunate to see...
In the 90s, there was a presidential
election between Bashir Tofa and Moshood
Abiola.
Abiola was in the studio for an interview
and he was asked: "Chief, people say
this election is between a thief surrounded
by idiots and an idiot surrounded by thieves.
What would you say to that?"
Abiola laughed!
Then he asked, "Which one am I, the idiot
or the thief?"
I was in my 20s, but that incident left
a strong impression on me: Abiola laughed!
He joked about it.
He was so comfortable in his own skin,
being labeled a thief or an idiot didn't
destabilize him...
Emotional Intelligence teaches you
restraint.
Emotional Intelligence teaches you
to keep your emotions to yourself.
Emotional Intelligence shows how
developed you are as a human being.
In my opinion, this young generation
has so much going for them.
The sky is their limit...
But their lack of Emotional Intelligence
will be their bane.
They just don't have the capacity for
RESTRAINT.
I don't know how they'll handle it, but
if they don't learn to rein in their emotions,
they're just a time bomb awaiting
detonation.
And great will be the explosion...
Haruna Daniels