The Tortoise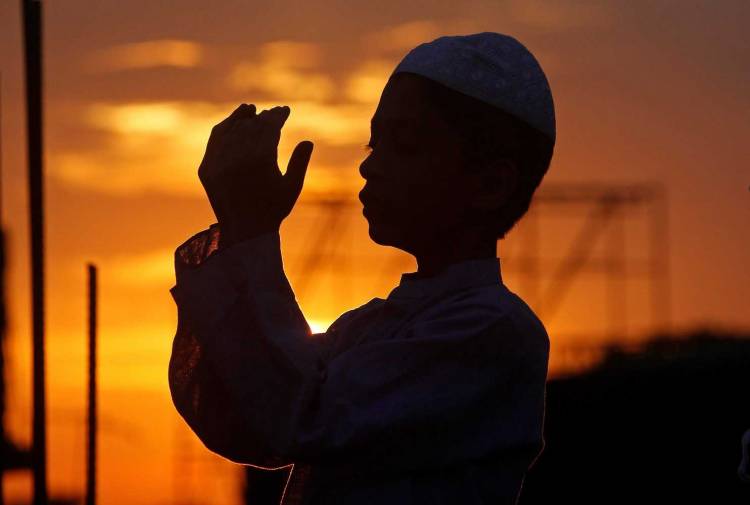 Her husband was stingy
She had assumed he was just being prudent when they were courting
She had battled with money management and a lack of savings culture all her life
He on the other hand seemed like someone who wouldn't spend a kobo without the national assembly's approval
She saw the flag clearly right from the beginning
They went to a restaurant on their third date
She wanted to place an order
He whispered to her from across the table
"My budget is so and so amount for the two of us"
She smiled and said "She'd pay"
He shrugged!
When he ordered, he ordered the cheapest item on the menu, and that was all he paid for when it was time to pay!
He had a good job
He had an official car and a driver
Anytime he was to drive his own car, he would come up with an excuse to walk or take public transport, complaining that the fuel price and wear and tear of the vehicle made driving too expensive!
She knew she was in trouble the day after they got married
They were on their way to a fully sponsored honeymoon when he said "I spent so and so amount on this wedding and I noticed that you and your people didn't spend so much. So we will add what you and your people spent to what I and my people spent and divide it by two. You will then pay me the difference"
She thought he was joking!
He didn't mention it again until she was planning to travel abroad to deliver her first child. He had supported and encouraged her throughout the process but the moment she demanded for financial support to augment her savings, he told her to use the balance of the wedding expenditure!
She eventually funded the trip all by herself.
He would even abstain from her food to avoid being called out for not giving her enough for home upkeep. He would say "But you guys eat the food all by yourself, I am one mouth less to feed"
The only way to get money out of him was to lie, steal or cry when she had been pushed to the wall
He didn't have a soft spot for anybody
His family members said he grew up that way
Nobody can take a piece of biscuit from him even as a child
As their children grew, his grip tightened on his resources
The children went to the best schools but apart from their school fees and other basic necessities, their father didn't want to hear anything like excursion, trips, end of the year parties, swimming lessons and so on
No matter how little the cost is, as long as it is not compulsory, their father wouldn't pay for it
They had four children in all
Their first child, a boy, was exposed to their father's miserly nature right from childhood
She had to take responsibility for her role in that
She didn't handle the situation properly and often spoke derogatorily of her husband to her son
"See your father is "gummy hand" or "Gummy Fingers", she would say to him whenever he asked her to buy him a bicycle or a toy
The boy grew up believing he was being denied the pleasures of life just as she felt
In retrospect, she acknowledged that her lack of gratitude contributed immensely to the steep price the family paid in the end
All the children learnt the nickname "Father of Tortoise" from her
In their culture, the tortoise is considered a very miserly creature and stingy people are referred to as "Tortoise"
Whenever they want something from their father and they were sure he wouldn't give, they would all conspire and come up with a story.
Their mother would usually write the script and play the lead role in the drama
The drama usually ranged from one of them being dramatically sick and rushed to the hospital whenever their father was out of town to "We have a practical (project) to do in school and we need so and so amount to prosecute such successfully"
Their father would call their mother to verify the story and then he would speak with the children!
Once he was satisfied that their story was properly corroborated, he would send the money
They wouldn't have gotten a dime out of him otherwise
They had all lived like this until their first child got an offer to travel to the USA with some of his classmates on an excursion
He was determined not to miss the opportunity like numerous others which he had missed over the years
He told his mother
They tried so many stories
But the amount involved was too big to be covered by any trivial story
He would also be away for a month
He had to tell the truth
He did!
His father said No
He stood his ground, he was resolute that he would travel!
His father told him what he was doing was abuse of privilege! There were many children attending public schools all over the nation who didn't even have a chance to be considered for such a journey
He ought to be grateful
The boy cried and begged, held his father's legs
His father couldn't go to work on time because of the boy's antics
His father told him he would consider it
The next day, his father went to his school and withdrew him and his younger ones
He drove them to a public secondary school and enrolled them there
She couldn't tell if it was a scare tactic or a determination to make the children see how privileged they were and teach them some practical life lessons
That afternoon, the driver did not turn up to pick the children from school, they walked home
She didn't know how exactly, but something snapped in their first child
He wrote a letter, detailing all the "sins" of his father and sneaked out of the house
He walked to a train station, waited until a train was fast approaching and jumped on the railway track!
He was crushed instantly
By the time the news got to them
Their father had gotten home
She almost ran mad
Her husband cried like a baby
His siblings went numb
He was just 15 years old
When their father read the note
He just shook his head
But he changed
He returned the other children to their former school and started paying for all the privileges the school afforded them without fail
He also gave her whatever she requested
She never thought he could change
But he did at the age of 47
The change was so drastic that she wondered if she had misread him all along
PS: This event happened in 2014
The family had gotten over the tragedy of the loss
We have a responsibility as parents not to demonize the other parent to our children
We also have a responsibility, to give our children the best we can within reason
We should have a good relationship with our children and engage them often so that they understand why we are taking certain decisions