Bundles of Joy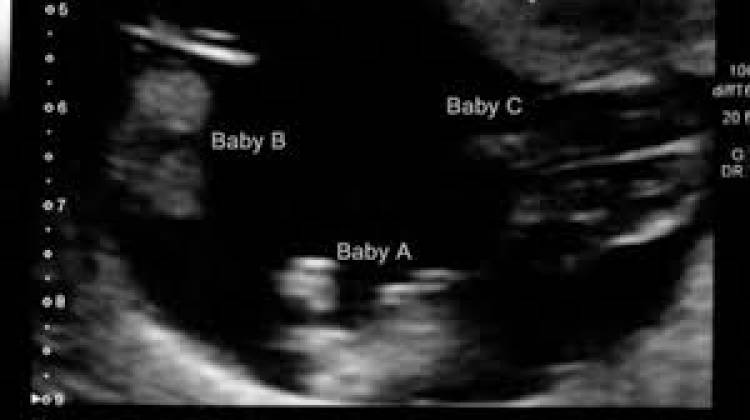 She wanted a baby
She felt unfulfilled without one
How can she pretend to be happy?
When there was such a glaring gaping void in her life
It is not about family pressure or marital pressure
It is about her
Dogs have litters
Chickens have their chicks
How can God be this unfair?
Some people were having abortions like it is going out of fashion
She had never even been pregnant
Some were giving birth twice in three years
She was lady piety
Married as a virgin
Carrying the babies of girls sleeping around since they were teenagers
Pretending God is fair
How?
Her husband used to be nonchalant about it
She suspected he must be the problem
Accused him of marrying her under false pretense
She dragged him to the hospital
He was fine
She was fine
Gynecologists said she was in perfect condition
One year became 10 years
!0 years of barreness
She thinks about the sigh talks?
Walking on eggs around other people's children
Topics women talk about but shush when she is around
The unruly subordinates insulting her stylishly
The sight of her period unlocks depression
Every month without fail
Why can't she have a baby?
Her husband deserves a child
Other men would simply surprise her
Bring home a pregnant woman
Or another woman with a baby
or impregnate another in obscurity
Just to prove a point
She kept him in church for this
He has to her the WORD
He has to tow the line
Be a good example
She hated herself for it
It was sheer manipulation
He was not stupid, he just loves her
But she knows for a fact
Love is not enough
A man can love you and gladly sleep with several others
He can even love many women at once
If only she gave him a child
A joy,
God please be fair
As they celebrated their 10 years wedding anniversary
She told him she would like to relocate
She was depressed
Her pain had synced with her environment
Nothing brought her joy
Even her husband was getting testy with her ominous utterances
She was sad
He agreed
They relocated
They got to Atlanta
Settled down
Her mood lifted
She met new people
The burden lightened
She had been to Atlanta seven times
For IVF
The treatment had failed everytime
She went to the coffee shop, met some belivers
Liked their approach
Dragged her husband to their church
He liked the church
That evening
The pastor and his team came
To do follow-up
Pastor closed his eyes to pray
His team members started speaking in tongues
It was strange to her
They dont believe in such gibberish
Her husband could barely conceal a smile
She felt very unsettled
The atmosphere changed
Something was smelling like sulfur
Something was burning
There was a strange noise in her ears
She blocked her ears with her hands
She started swaying, back and forth
She became violent
Her stomach caught fire
She started jerking
She needed to run
RUN AWAY!
Her husband couldn't believe his eyes
His wife was behaving like a mad person
She twisting, turning, contorting violently
The Pastor was also looking at her
The entire team were praying in the spirit with their eyes open
Why aren't they helping her to stop?
What was going on?
Pastor: I know you can hear me, where is the pain?
She heard him: My stomach is on fire (She screamed)
Pastor: If the Son shall set you free, you shall be free indeed. You demon of barrenness in Jesus name, leave this daughter of Zion alone
She fell to her knees and fainted
She felt relieved
The fire was quenched
She laid on the floor, flooded with joy
A heavy weight was lifted off her
Minutes later, she rose to her feet
The pastor spoke with them afterwards
Explained to them they need the Holy Ghost
They agreed
He prayed with them
They were filled
That night she had a dream
She was taking a swim in the river of life
The music she heard was eternal
As she came out of the river
She was handed a new robe
A robe of light
That month, she became pregnant
She delivered a set of triplets nine months later
Her shame was taken away
PS: The triplets were celebrated all over Lagos
A Former Governor of Lagos State invited them to the State house and threw a party for them
I wrote this testimony prayerfully for every woman waiting on the Lord for a child, YOUR WOMB receives Life this very minute in Jesus name