Goodnews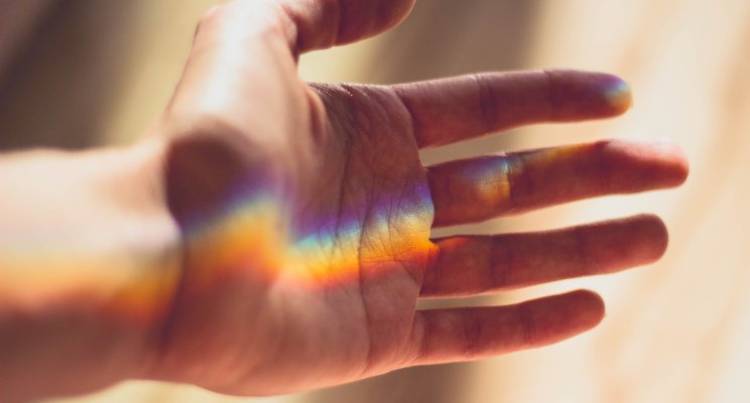 Concerning dreams!
Outside of a revelation from God, a dream
can emanate from unresolved stuff in our
subconscious minds been acted out like
a script
This is what the scriptures call "multitude
of business"
It could also be the enemy introducing his
own script
Whatever the script may be, always
remember the stage it's been played out
on is yours
If you dont like the dream, on the authority
of God's word, do something about it
Rather than be afraid, wake up and rewrite
the script to suit you out of God's holy writ
Stay with the Victorious plot already written
concerning you in Christ
Sack all the wrong actors
Put in new ones that favour God's righteous
cause in your life
Take over the directing yourself
Then go back to sleep and dream afresh
Nobody should dictate to you what should
happen in your dream or how your dream
should be
Remember It is YOUR dream!
I'M SURE YOU KNOW!
Sure you know that The GOSPEL means:
GOODNEWS but I'm not sure, if you know, that
NOT EVERY GOODNEWS IS THE GOSPEL.
Yes!
That you bought a car, is Goodnews.
Congratulations!
That you just completed your own house
and about to move in, is Goodnews.
Congratulations too.
That you gained admission into a Higher
Institute, is Goodnews. Great feat!
That you just had a new baby, void of any
complication is Goodnews.
I share in your joy.
That you clinched a new mouth-watering
job, is Goodnews.
Best wishes.
That the Government has relaxed the
lockdown in the country, is Goodnews too.
Glory to God!
That Covid 19 will eventually become history,
is Goodnews.
Jesus is Lord!
Innumerable things that make for Goodnews.
The list is endless.
BUT,DO YOU KNOW THAT NONE OF THESE
GOODNEWS CAN BE CALLED THE GOSPEL?
Gospel, means, Goodnews of Christ's
Substitutional Sacrifice for mankind viz,
His Sufferings, Death, Burial, Resurrection
and Glorification.
That Hell is real, is true
BUT that's not the Gospel my Brother.
Why?
Because, it's not Goodnews of
Jesus' Finished Works for Man.
Rather, The Gospel (the Goodnews), is
that "Whosoever receives Christ shall not perish
but have everlasting life." Jn. 3:16.
I repeat, IF IT'S NOT "GOODNEWS" OF
CHRIST'S FINISHED WORKS, IT'S NOT
"THE GOSPEL" no matter how sweet the
news/message may sound/taste.
That the Message motivated you, doesn't
necessarily pass it as "The Gospel".
GOSPEL simply means: (GOODNEWS) of
the Benefits of Christ' Sufferings, Death,
Burial, Resurrection and Glorification, for
mankind.
** That God was in Christ, reconciling men
unto Himself, 2 Corth. 5: 19
** Forgave our Sins, Eph. 1:7, Colo. 2: 13.
** Gave us His Nature, 2 Pt. 1:4
** That we now have Unsearchable Riches
in Christ, Eph. 1: 18.
** That The Man in Christ, is a New Creation
with no past, 2 Corth. 5:17
** We have Eternal life now, the God-life,
An Endless life, I Jn. 5: 11-13.
** We have Eternal Redemption,
Eternal Inheritance, Heb. 9:12, 15.
** That The Man in Christ, has Passed from
Death unto Life, Jn. 5:24.
** We are Sons of God, Members of God's
household. 1 Jn. 3:2, Eph. 2:19.
** We have THE BLESSING, no more curses,
whether generational or ancestral.
** We're already DELIVERED, not subject
to "Deliverance". Col. 1:13.
** We have dominion over Sin, et al, Roms. 6: 14.
** We ALREADY HAVE the Victory, NOT
GOING TO be victorious.
** We are already Healed, not going to be
Healed, these and many more are what is
called THE GOSPEL.
That "The Wages of Sin is Death" is true my
brother,
BUT that's not the Gospel.
The Gospel in that same verse, is that
"The Gift of God is Eternal Life in Christ Jesus".
Roms. 6:23.
See, if that message is not Goodnews of
Christ's finished Works, then it's not the Gospel.
"REPENT OR YOU PERISH", is not the Gospel,
it's simply intimidation, borne out of coarsion.
It is Law, powered by Religion.
Please, let's dwell on THE ENORMOUS
BENEFITS OF CHRIST'S FIRST COMING,
instead of intimidating people with fears and
panic messages of His Second Coming.
If people receive the positive reasons for His
first coming, there'll be no panics over
"Rapture".
THE POWER OF GOD, IS FOUND ONLY, IN
THE GOSPEL OF CHRIST.
-Best Uchenna
Abusing Grace?
"I have admitted that a few human beings
have turned the grace of God into lasciviousness;
but I trust no one will ever argue against any
doctrine on account of the perverse use made
of it by the baser sort.
Cannot every truth be perverted?
Is there a single doctrine of Scripture which
graceless hands have not twisted into mischief?
Is there not an almost infinite ingenuity in
wicked men for making evil out of good?
If we are to condemn a truth because of the
misbehaviour of individuals who profess to
believe it, we should be found condemning
our Lord himself for what Judas did, and our
holy faith would die at the hands of apostates
and hypocrites.
Let us act like rational men. We do not find
fault with ropes because poor insane
creatures have hanged themselves therewith;
nor do we ask that the wares of Sheffield
may be destroyed because edged tools are
the murderer's instruments."
Charles Spurgeon