Mimosa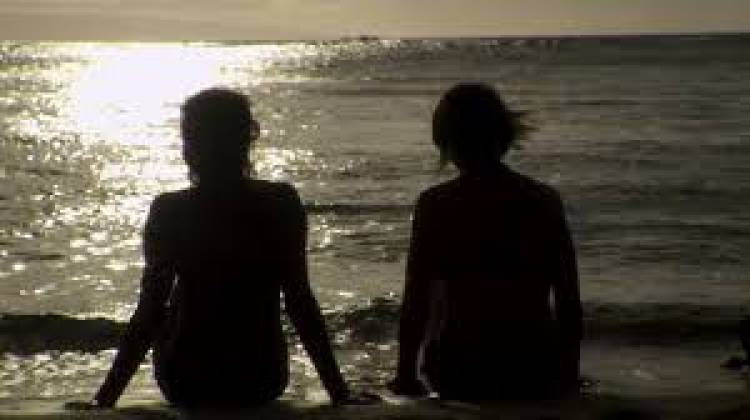 She strongly believed her husband hated her mother
The belief was not unfounded
It was formed as a result of some of his words, his actions,
his body language and reactions to anything relating to her mother
He would never remember her mother's birthday
When she reminds him, he would promptly forget again
It wasn't as if he remembers the birthday of other people
He doesn't even celebrate his own birthday
But this was HER MOTHER!
When she brought him home to meet her parents
months before they got married
Her mother protested!
But what mother wouldn't!
He was a fresh graduate just as she was and he didn't have a job yet!
Her mother expected her to do better
She was extremely intelligent, well behaved and beautiful
Her mother had set her sight on the high places
In the very midst of the elites and the who is who's of the country
Her mother's best friend's daughter married a footballer
Though he was a struggling athlete when they met
He soon signed an international contract and became very wealthy
The lady in question was not as educated as she was
Her mother's expectations were not out of place
And her disappointment was evident when she brought him home
The seventh son of the seven sons of a soldier
A stoic guy who does not bother with emotion
Her mother said NO!
Her Father said YES!
It became a feud!
To her Father, her husband had prospects
But her mother didn't think her father's
judgement was to be trusted
Her Father didn't become as successful
as her mother anticipated
He had a glorious prospect when
they met but somehow
the potentials were not harnessed
as well as they should
All the fame he had was within their estate
He was named the secretary of the Landlord Association
He didn't even get to become the chairman!
His landed property was a bungalow
He had four children and two cars
Someone whose future once gleamed with promises of
Rolls Royce, Yachts, chateaus and private jets
but ended up with an ordinary man's reality and
frustrations do not have the necessary credentials
to tell whether their daughter's choice would be
a success in future or a failure!
Morning shows the day!
She wanted her daughter to do far better than her
And her choice of a husband was a direct
reflection of her father!
Her mother did not hide her disapproval
Her husband, on the other hand, is a very perceptive person
He read through the lines and guessed her mother's
smiles and warm greetings were unreal
He didn't even give her mother a second chance
Even her!
He had changed his mind about marrying her
and was moving on
He did so callously, like a robot!
She knew he loved her but wouldn't hesitate
to walk away
Her mother's disapproval had caused the matter to fester
He severed ties and told her so
She went home and cried her eyes out
By the time her mother got home in the evening she was sick
They rushed her to the hospital
The doctors told her mother she had a high BP
and could develop a stroke
Her mother got scared and told her she can
marry whoever she wanted
It was until her mother consented that she got better
She wasn't pretending!
It was exactly what happened!
Her mother was the one that sent for her husband
Her mother was the one that willingly
blessed them in the hospital
She wondered then why her husband would regard
her mother as a sort of nuisance
She tried very hard to smoothen the relationship
between them
Her mother was obviously disappointed at first
Especially the early years of their marriage when they
were struggling
Her mother even went to a prophet to pray and find out
what the future held for the two of them
When her husband heard, her husband went mad!
"Your mother took my name to spiritualists! For what?
You are her daughter and she has a right to cook and fry
her children if she so desired, but I am not her child,
I have my own mother! My mother didn't take my name to
spiritualists to poke into my future! Was it a crime that I
married you? What your mother did was an act of witchcraft!
She has no right! No, right at all!!!
But what mother in Africa doesn't go spiritual regarding
the wedding of her daughter?
As long as she didn't go to a voodoo priest, she
would be considered a casual mother if she didn't do
any "checking" or "Spiritual mapping"
But her husband had taken offence
And the relationship between the two of them grew colder
She tried to fill in the gap
Bought gifts in her husband's name
Sent her mother some stipend every other month in her
husband's name
To her mother, her husband was an arrogant prick
Especially after they met at an occasion and her
mother insulted him for not taking care of her
as adequately as he should
Somehow her husband started prospering after then
He didn't forget!
He bought her a car and said "So the witch would let me sleep"
The witch, in this case, was her mother
Then he built her a supermarket and said "Hope the
witch will keep quiet now?"
Her husband was a good man
Faithful, loving and caring
His inability to forget her mother's misdeeds was a
puzzle to her
He forgives every other person easily!
In fact, he couldn't keep a grudge with his worst enemy
But he avoided her mother like a plague!
When her younger sister was getting married
Her husband sent money, resources and everything else
Then flew off to Port-Harcourt for a business meeting
Whenever she had a family occasion where her mother
would not be in attendance, her husband would eagerly
attend but if he knew her mother would be there, he
would suddenly become busy!
Once they were at her elder brother's house celebrating
his birthday!
Her husband was all congenial, jovial and nice
until her mother showed up!
Suddenly her husband was missing!
He left the venue until late in the night and only
returned after her mother had left!
He claimed he went to watch a premier league match!
But she knew it was the presence of her mother
that made him uncomfortable!
SHe had done everything she could to turn things around
She had fought him, scolded him, begged him,
tried to reason with him
He wouldn't budge!
Her mother equally kept a respectable distance from him
When she delivered her children, her mother came around
but restricted herself to her room
Her husband had ensured a fully subscribed television was
fitted in the guest room before her mother arrived
so that her mother wouldn't have to come to the sitting room!
Even then, her husband avoided the sitting throughout the
time!
She guessed he wanted to avoid chance meeting and
coincidences!
One night one of her children was coughing and her mother was concerned!
Her mother told her to get her husband so that they can rush
the poor boy to the hospital!
She called her husband!
Her husband told the house girl to make hot tea for the child
Her mother said "This is not a tea matter, take this by to the hospital"
Her husband nodded without saying a word
When the tea was ready, her husband prayed over it and
gave the boy!
The boy drank it and the cough stopped totally!
Her husband went back to his room feeling like "Shut up"
She saw the feeling and knew it made her mother feel insulted
But what would she say to him?
Take the child to the hospital even though he was fine?
Or, you should have pretended to have listened to my mother?
It was all so confusing!
Her mother left the morning after the incidence
She didn't say why
When she told her husband
He didn't act as if it was out of place!
She felt so caught in between!
It was her mother's dream that she marries a successful
husband so that she can have a comfortable life
Ironically, she got all that and her mother couldn't enjoy it!
When her mother's elder brother died
She told her husband
This is a very important family function
We all have to be there
Her husband didn't say a word!
A month to the ceremony
Her husband sent her a lot of money
Much more than the budget required to fund the event
She was happy!
She sent money to the appropriate people to
prepare for the ceremony
She sowed the clothes (Party Uniforms) for the occasion
The whole family could practically taste the success
of the occasion
She handled the preparations with excellence
Two days to the event, her husband woke her up in the middle
of the night and said, "Don't go for this burial!"
She couldn't believe it!
She asked him why!
He said "If you go, you will be involved in a motor accident
and you will die or at best you will be hospitalized for a
long time"
She was shocked!
Her husband was a Man of God!
Not a Pastor who presides over a church but a man who
hears from God!
"Tell me what you saw?" She insisted
He: "I saw your mother, saying to some people, she is
coming and she will take my place in the grave!"
She went berserk!
What was it!
What was it that my mother did to you!
Did she kill your children?
Did she kill me when I was a baby?
Did she kill me when I was a teenager?
So she has to wait this long to kill me!
Shame on you!
Instead of you to say you want to run and hide as usual
You hide behind a vision to deceive me
I am going to my uncle's burial!
I owe my family that much!
I owe it to my parents!
You have no regard for anybody and it shows!
She was just furious and frustrated!
She really wanted her family to be there
but the latest development meant her husband wouldn't go
and her children too wouldn't go!
A day to the occasion, she prayed, packed her bags and left
The journey from the city to her village was six hours drive
She chartered an intercity bus with an experienced driver
she could have taken a flight but she had a lot of things
to take to the village
Souvenirs, clothing materials, her bags and so on
Just as the bus was about to get to her village
The driver found himself face to face with an articulated vehicle
struggling to overtake another articulated vehicle
They were in full speed
The driver tried to slow down
She watched in horror as the trailer bore down on them
She couldn't die!
No, not that day!
She opened the door of the passenger side where she
was seated and jumped out of the vehicle!
She broke her left leg in four places
Miraculously, the collision she feared didn't happen
Somehow her driver was able to avert the danger
She was rushed to the hospital
She didn't make the burial
That same night, after the burial, her mother died!
She was in the hospital for almost a year
She had several surgeries and therapies
The leg was never restored to normal but somehow it
wasn't amputated!
Her husband stood by her and flew her abroad for her
surgeries
Not once dis he says "I told you so"
She was still puzzled about her mother
Was she a witch or was it all just a coincidence?
PS: The event happened in Cross Rivers state, Nigeria (2013)
She and her family had since relocated to Canada