The Cheat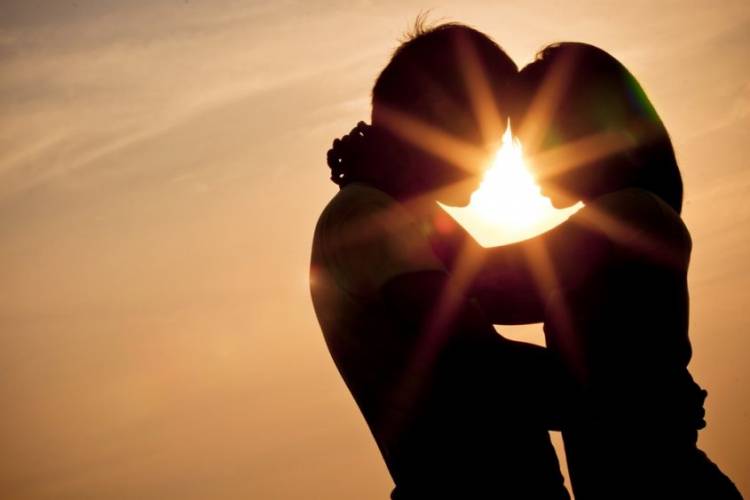 Hi, Gbenga
I have been reading your stories for over a month. They are very inspiring. They have also gave me a tug in my heart about an issue that I thought was okay but now I am not so sure.
I will like your opinion and that of your readers on this matter.
Thank you so much and may God bless your ministry!
Amen!
>>>>>>>>>>>>>>>>>>>>>>>>>>>>>>>>>>>>>>>>>>>>>>>>>>>>>>>>>>>>>>>>>>>>>>>>>>>>>>>>>>>>>
I got married ten years ago. I am a good Christian and I can guarantee that my wife is faithful. I married her a virgin. We have four children and my home is solid!
The issue that has troubled my heart has to do with a particular cycle I found myself in on the average of every three years.
When our marriage clocked two years, I stumbled upon a suicide note written by one lady who worked in my office. She had obviously been trying to perfect the note for a while because there were so many variations of it on her system.
I am an engineer working in the IT department of a Television station and the lady's laptop was faulty.
She brought it to me for repairs and this was how I found those suicide notes.
She claimed she was lonely, had never had a lover and she was fed up with life. (I know what some people will be thinking at this point that she deliberately set me up with that laptop device. That will be very untrue! In our office all faulty devices were handed over to the Head of Department. The HOD would then invite the IT department over. She couldn't have known I will be the one handling her laptop) I fixed the laptop but I couldn't forget what I had seen. What if she killed herself or fall into chronic depression and got committed! All she needed was love. She had a natural desire to be wanted, needed, embraced and shown affection
I spoke with some single guys I know about her. I didn't tell them about the suicide thing but I encouraged them to talk to her, go out with her! Nobody was interested. So I started paying attention to her.
Little chats, take her to lunch, send her a text, call her…
She lapped it up, every bit of it!
She started smiling again, exuding confidence too!
Sometimes when she was less busy she would come into my office and sit beside me. She would drape my hands over her shoulder and hold it there for as long as we have. Sometimes she would sleep off in my arms.
She nicknamed me "Cuddlebuddy"
Weeks after the cuddle thing started, I lost my discipline.
My hand started roaming across her shoulder all over her breasts. She sank into me, undid her shirt button and put my hand right inside her bra
That day after work I took her to a hotel and deflowered her
Sometimes we cuddled, sometimes we kissed, sometimes we talked, sometimes we chatted and sometimes we had sex!
It lasted for three months!
(I never spent a penny on her, she didn't spend a penny too except for a perfume she gave me around that period)
She met a guy
The guy didn't meet the depressed, sour, sad and lonely person
The guy met a confident, happy, boisterous, positive and confident young woman
They started a relationship
That ended it!
A year later she was married!
We still work in the same office and though she had been transferred to another department (Still in the same premises), that chapter was closed forever. I don't think of her that way and I know she doesn't think of me that way too.
I was just a friend in need!
Two years later, I met another girl!
A good girl!
Our head office organized a three days retreat! It was compulsory for every staff member to attend. This lady came in from our branch in the east. She was single unmarried and very friendly. On the final day of the retreat, there was a dinner and awards night.
I was there!
My wife would have been there with me but she just delivered our second baby!
I received an award that night.
Later that evening as I left the party, the lady from the east asked if I could drop her at her sister's house. It was on my way so I gave her a ride. When we got to their street at 2AM, the street gate had been locked and we couldn't locate the security people!
I decided it would be safer to lodge her in a hotel
When we got to the hotel, she turned to me with tears in her eyes!
She said "Please don't take this the wrong way but can we stay in the car? I don't want to waste money. The street gate would be opened in three hours."
I drive an SUV.
It was more comfortable for us to rest in the back seat.
I was very tired and needed to sleep.
As soon as we got to the back of the car, I slept off
It was her lips on mine that woke me up. (I must have slept off and my head must have rested on her shoulder
I opened my eyes
I didn't feel violated.
Truly. But I was very surprised!
I think it showed in my eyes because she panicked!
She: Please, I am sorry. I just wanted to know what a kiss tastes like. I am very sorry
Well, I felt she really didn't get a kiss that way, so I drew her closer and kissed her.
It was deep, it was sensual and it was very nice
The dinner gown she was wearing didn't help matters
We were all over each other before you could say "Go"
When she was practically naked and I felt I had explored enough within the bounds of decency without invading her, she pulled me closer and urged me on forcefully. I couldn't talk her out of it.
Right then and there
In the back of my SUV
In a hotel parking lot
At around 4AM
We had sex
Afterwards she cried and thanked me
"She said she felt normal again. She had thought for years that something was wrong with her
She said she felt she had been forgotten on the shelf
She didn't want to die a virgin and nobody was looking her way
She was a good Christian lady in the east and couldn't risk doing what she did with him back home
But she had made up her mind she would take advantage of her trip to the retreat
She needed the break"
She stayed back for two weeks after the retreat
All we did in my spare time was talk and laugh and have sex
And then she was gone
We didn't keep in touch
I didn't add her on social media or collect her phone number
We met a year later at another retreat
She was married (Pregnant)
We greeted each other like professional colleagues
End of story.
I met the third lady recently
She came to our office at the behest of the HR department
An HR staff brought her to me and introduced her as a diction coach
HR department was trying to organize diction training for staff members
I was to help process her Temporary ID and other details to get her access during the training
We got talking
I finished my task
She sat there, looking at me and chatting the day away
I told her I was through, hoping she would go away
She said she had never felt so at peace and relaxed in a guy's company in a long time
Could she take me to lunch later?
She just wanted to spend some more time with me
I took her to lunch
We exchanged numbers
We got talking
She took me to lunch
We took a drive
We went to the park
We kissed
We made love
It lasted six weeks
She met a guy from her village who lives in Japan online
They got talking
She will be getting married in three months' time
>>>>>>>>>>>>>>>>>>>>>>>>>>>>>>>>>>>>>>>>>>>>>>>>>>>>>>>>>>>>>>>>>>>>>>>>>>>>>
These accounts are as true as I could remember them.
Was I wrong to have been there for these ladies, despite the fact that I was married?
If I had ignored or shamed them in anyway and they went over the edge or committed suicide, would that have been better?
I never exposed my wife to any danger of STD
The ladies were all virgins and apart from them I never had any relationship of any sort with anybody
I didn't spend any of my resources on them
And there was no emotional connection on the scale of love between me and any of the ladies
I used to assume the ladies wouldn't have met their husbands if they had not met me first (that was what the patterns look like), but I have long dismissed that theory.
I am not God!!
I know some people may take my case as gospel and begin to sleep around claiming they are helping damsels in distress! That would be a matter for them and their conscience to answer for.
I will like to know if looking at the bigger picture, I had done evil or good!
Thank you
PS: This comment written by Jennifer @jcjulius is very apt:
Well it's very simple , if you were in your wife's shoes and she did all you did to save all the men in distress will you be ok with it. I think you have an anointing, pray for them next time .