Why Settle?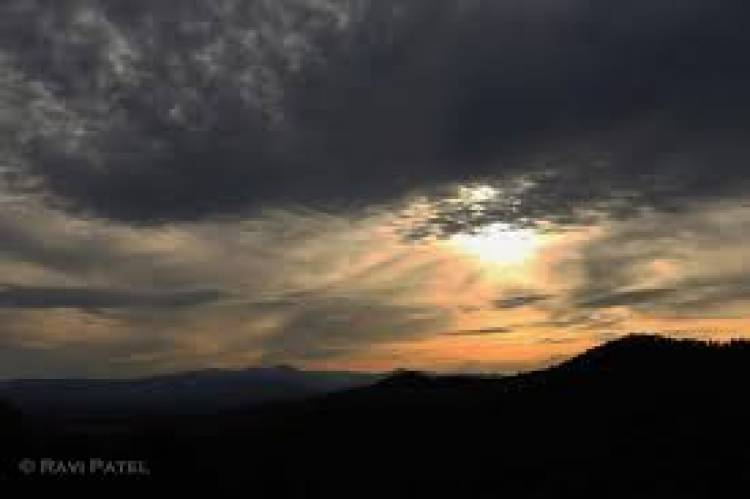 WHY SETTLE FOR LESS?
(Numbers 32:1-33)

Moses read the memo over and
over again.
He could not understand where
these guys were coming from.
What got into them?
Why are they bringing this up now?
He got up from his seat and paced
around his office, deep in thought.
At times like this, you question your
leadership skills.
Could it be a problem with my
leadership skills, he wondered?
I always thought we were all on the
same page all these forty years.
These people will not kill me!
He sat down again and called his
secretary on the intercom: "Please
get me Joshua!"
He needed to discuss with somebody,
as he was at his wits' end.
His PA, Joshua has a way of calming
things down, he definitely has a good
heart, that Joshua…
A few minutes later, Joshua came in.
He could see the worry lines on
Moses' face.
Moses hardly gets worried.
For him to be in this state, something
must be terribly wrong.
"Good day, sir. You sent for me- hope
there's no problem?"
Moses signaled for him to take a seat as
he handed him the memo.
"I just got this memo from Reuben, Gad
and half of Manasseh.
What do you think?"
Joshua read the memo and heaved a sigh.
The memo didn't make any sense.
These guys are asking not to go into
the Promised Land with their countrymen!
Moses cleared his throat and started talking.
His words were carefully chosen and
labored.
Joshua knew he was hurt. Very hurt.
"When God told me to lead these people
out of Egypt and take them to the
Promised Land, I was very reluctant.
I never wanted this job.
I was very content, working in my
father in-law's company.
I had no problems, I had job security.
Joshua, did I ever tell you I was in
charge of my father in-law's farm?
He had thousands of sheep and cattle.
I would lead them out to feed- I did
that job for forty years! No issues.
No stress. But ever since I started
leading these folks, it's one stress
after the other! God gave me a mandate:
take these folks out of Egypt and take
them to the Promised Land. Simple.
The journey was to take forty days only.
We ended up taking forty years to get
where we are now, just at the point of
entry. Now, Reuben, Gad and half of
Manasseh say they don't want to go in.
They want to settle here, just outside
the Promised Land. Why?"
Joshua tried to make some sense from it.
"Sir, their memo gave an explanation on
that- they have a lot of cattle and you
can see this land here is very lush with
grass. I guess they just want the best
for their cattle…" Moses laughed sarcastically,
"Yeah, right! Do they know what kind
of grass they would find in the
Promised Land? I can guarantee you
the grass there is greener!
They are so short sighted! Same issue
with Lot, remember? He chose the land
because it was lush with grass, leaving
our fore-father Abraham with the harsh soil.
But what happened? Lot ended up in
Sodom, he lost all the cattle he was
concerned about- and he ended up
living in a cave with his daughters,
fathering their sons!"
Joshua looked at the memo again.
"It's a bit strange that only half of
Manasseh wants to stay here.
The other half wants to go into the
Promised Land. Why are they divided?"
"Yes, Joshua.
The more annoying thing is, Reuben is
the instigator of this nonsense!
He is the firstborn, for crying out loud!
I expect more from him.
Honestly, I am disappointed in him!"
"I guess that was why Jacob said
he is unstable as water", Joshua retorted.
"Anyway, how do we handle this, sir?"
Moses pressed the intercom again.
"Please send me the Head of the
tribes of Reuben, Gad and Manasseh"
They walked in in about twenty minutes.
"Moses waved the memo at them in
anger.
"Why? What is the meaning of this?
Why do you guys just want to give
me high blood pressure?
Why do you want to discourage the
others with this silly request?
You say you have cattle.
Don't we all? Why are you so faithless?
This is the same silly thing your fathers
did, a journey of forty days was extended
to forty years.
You have started again!
Do you want God to extend the journey
for another forty years?"
"No sir. We don't mean any harm- we
just thought this land is very fertile and
we want to take advantage of it…"
"But you haven't seen the land where
we are headed? Why settle for less?
Why do you think this land is better?
Why are you judging by sight?"
"Okay, let us have a truce sir. We will
go with you into the Promised Land,
we will fight with you and clear out
the people there.
When everybody is settled in, we will
return to this land to settle.
We believe this is our own inheritance,
not the Promised Land…"
Moses and Joshua looked at each other.
Then they went into the inner chamber
to deliberate on the issue.
After an hour, they came back into the
office. Moses cleared his throat again.
"Gentlemen, I guess your minds are
made up.
We will all go over into the Promised Land
and when your brothers have settled in,
you will return here to settle.
It shall be as you have said.
I don't think you or anyone should settle
for anything less than God's perfect
will for him, but it's your call."
"And I hope it won't be your loss!"
Joshua added as they walked out
of the office…