Anathematized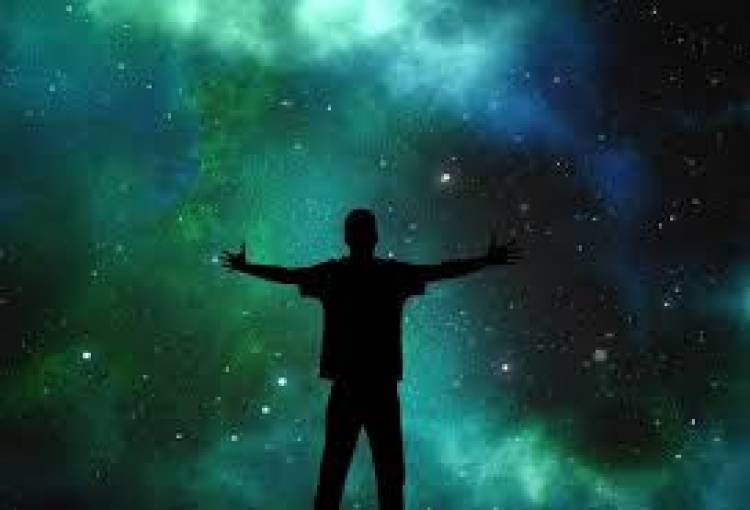 The very week he gained employment in the
newspaper company
His mother came visiting
His mother didn't come alone
She brought with her a beautiful 20 years old
lady from their village
"You are old enough to have a wife and father
your own children!
When you were still a child, I had an
agreement with my best friend that our
children will marry in order to solidify our
friendship!
My friend has been more than a friend to me
You know the part she played in your education,
especially after the death of your father
His family deserted us
His friends who promised heaven and earth
built mere palaces of words
Nobody lived up to their words
But my friend came to our rescue
She shared her accommodation with us
when we had nowhere to live
She shared her food and her clothing
She treated me like a blood sister
Did for me what my own blood relatives
couldn't do
One night when you were sick and dying
We rushed you to the hospital
The doctors said you were short of blood
Unfortunately, my blood was not a
match for you
It was my friend whose blood matched yours
She didn't hesitate
She gave you her blood to save your life
After you had survived the ordeal
I called my friend and asked her how I
could repay all her goodness to me and my
five children
My friend told me he would one day like
us to become families
She had only two children
She was not legally married
The rich man who was the father of her
children was legally married and only kept
her as a mistress
My friend was grateful for all she had and
what she was able to do with it especially
for us
But she was concerned for her children
especially her daughters!
In their family, the female children have
always been mistresses, baby mamas or
single
She had prayed and fasted and fought the
battle from her youth
But she ended up being a mistress
She had to settle for the rich man when
she didn't have any other suitor at the
age of 33
My friend gave me her first daughter and
said "Please let her experience the joy of
marriage! Accept her as your daughter and
marry her for your son"
I accepted the offer immediately
It was more than generous
I do not want to repay good with evil
You were fifteen years old then and
She was twelve
You guys were good friends and yet she was
very cautious towards you
You liked her a lot
Although I didn't tell you all this at the time
I am guessing you had an idea
My friend always refers to you as her in-law
I always refer to her daughter as "my wife"
After you left for the University she also
gained admission into the polytechnic
She did Secretarial studies and Public
Administration
She finished serving just last week
Her mother called me yesterday to tell me
it is time
And this is why we are here
I know you young people of today have
a way of settling yourselves and insisting on
your way
I didn't want to wait for you to "see" her
Your eyes might end up seeing another girl
I don't want to be an oath breaker
So I am asking that you take your wife
She is well brought up and guaranteed to
produce many children
She is not a stranger to you in any way
She will love, respect and obey you!
He couldn't argue with his mother
His mother called the lady and handed her
over to him
His mother blessed them
The lady rushed into the kitchen and
prepared dinner
They ate
Later in the night, she came to his bed at the
prompting of his mother
She was willing and he was determined to do
everything that would please his mother
His mother deserved to be happy after all
the years of suffering
He had sworn in his heart that he will never give
his mother a day of grief
She did everything she could to get him to
where he was in life
The next morning, his mother returned to the
village
The "wife" was a great lady
Beautiful, dutiful, respectful and loving
She was everything a man would pray and desire
But he was already engaged
The lady he was engaged to was a lady he met
during his service year
He would have taken the lady home to meet his
mother but he knew as his mother said that
his mother and her friend had arranged a wife
for him
He was never a part of the arrangement
He had prayed that God will give the lady her
own husband
He had equally told his mother he didn't
want to marry her friend's daughter
They had the discussion several times when
he was an undergraduate
His mother cried, cursed, begged, threatened
and refused to cave
He started plotting his escape after the last
encounter
He fell in love during his NYSC
He couldn't take the lady home or talk about her
because he knew his mother would not accept
the lady or any other lady
He made some money with the lady on their
community development project during the NYSC
The lady got pregnant
They had a hush wedding at Ikoyi registry
only two of his friends were at the wedding!
They made arrangements to relocate abroad
because he wanted to put as much distance as
possible between his mother and the lady
It was the only solution he found to be less messy
The lady wasn't the type that could withstand
the mayhem his mother would unleash
He had to protect the lady
They had already bought the ticket
He informed his mother about the job as ruse
He wanted to see her and have a heart to heart
talk with her before travelling
But she played a fast one and showed up with
the lady
He was determined to make that day a memorable day
for his mother
He knew it would most likely be the last
time he would be seeing her
So he played along
One week after his mother's visit
He left for work and disappeared
He left enough money with the "wife" his mother
brought to take her back to the village
He didn't tell anybody anything about his plans
He knew it was cold and wicked
But he was determined to be in control of his
own destiny!
His mother didn't know what to think
His family ran helter-skelter
The police had no clue
Nobody thought about him being abroad
It was not even a possibility they
could consider
Herbalists told his mother he was not dead
"He walked away by himself and he would
return home by himself"
Her mother had one consolation
The "wife" was pregnant!
His wife delivered a set of twins
(A boy and a girl) few months later
The "wife" his mother brought to him
delivered a baby girl
Two years went by before his mother got to
know that he was abroad and had a family
His mother felt betrayed
He was told that his mother took off her clothes
and cursed him
He was told his mother said "As long as you stay
abroad, you will keep your gains! But if you ever
return home with your wife and children and
any material or financial property, you acquired
in disobedience to me! You shall lose them all!
The tortoise and the snail carried their gains about
with joy but you will be like the snake,
your gains shall be your grave!"
He was told his mother pronounced the curse
naked in the town square on the day of the full
moon!
It was a curse of note!
On the night his mother cursed him
He had a dream!
He saw himself climbing a ladder into the skies
He had a backpack full of treasures
his mother appeared out of nowhere and pulled out
the legs of the ladder
He fell from the skies and lost everything
He saw himself in a wheelchair afterwards
Being pushed about and begging for alms
It was the scariest dream he ever had!
Many pastors and prophets in Europe told him
even without him saying a word that he was
under a curse
"Keep away from your home country" they warned
him over and over again
And so he stayed abroad!
He stayed abroad when his mother died
He stayed abroad for twenty years
His wife travels home often to see her parents
His wife supervised the properties he built
and acquired at home
He was homesick!
He just wanted to see his country again
But he was afraid of the curse
He called the Brother in Jeans and T-shirt
"I am a forty-seven-year-old man
Married with two great children
I am under a curse and I need your help"
The brother in Jeans and T-shirt asked him
If he was a born again Christian
He said no!
The Bother in Jeans and T-shirt led him to
Christ
Then the Brother in Jeans and T-shirt told
him to come home
"I will create a cloud of blessing for you,
the curse will not affect you!
I will come and pick you
at the airport!"
He came home, The Brother in Jeans and T-shirt
picked him at the airport
They prayed together
The Brother in Jeans and T-shirt told him
he could go anywhere he wanted in the country
Including his village and the grave of
his mother!
He did!
He spent a month and everything was fine!
When he returned to Europe
The prophets he saw before met him again
They told him "Don't travel home, evil is
waiting for you"
He laughed at them
"I have travelled home, good was all I got"
Ps: They didn't get it!
Jesus was a game changer!
Prophets prophesying after the order of
old realities are like Balaam, son of Peor
He had divination but lacked revelation
Or like the necromancer, Saul consulted with
Who heard as Samuel pronounced that Saul
will die the following day and couldn't do
anything about it!
A prophet who sees doom but lacked the ability
to turn it around is nothing but a diviner
How can someone be in Christ and be scared
of a curse?
When an Associate of the Godkind walks into
a cursed city, the city rejoice!
He turns the "cursed" to a blessing by the power
of the Holy Spirit
If your life is shrouded under a curse
any kind of curse, I command such a curse
to break right now in the name of Jesus!
Amen!
This event happened in Oke-Ogun, Oyo state
He is fully back in Nigeria with his family,
actively involved in politics and enjoying the good life
by the power of the Holy Spirit
The "wife" his mother brought him remarried
and has four other children
He accepted the daughter she bore for him