Changing lanes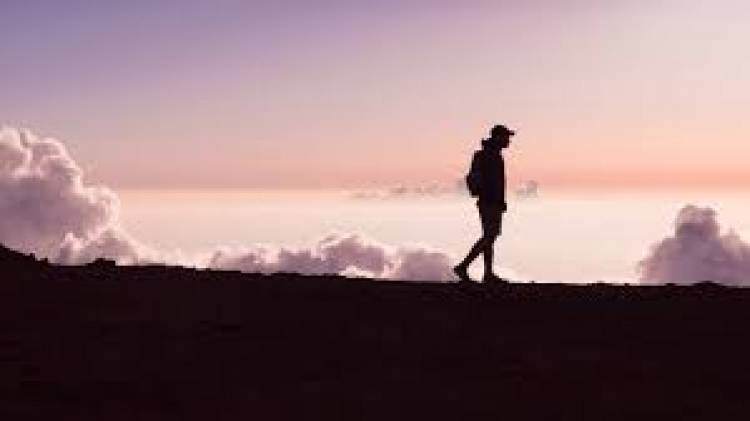 If you are battling with lust fast for
21days to kill the flesh
Herein lies our very problem.
The flesh factor is a fallacy with
the believer.
They that are Christ have crucified the
flesh with its passion
My brother you only need the time to feast
on this revelation enough
It is light that shatters every stronghold
of the mind.
****
Our minds must constantly be exposed to the
truth that captures our present reality in Christ,
there must be that ultimate alignment in our
thought pattern with the testimony of God
concerning us in Christ Jesus.
Nothing cripples or disempowers the believer
like having a mindset that is not according
to truth.
****
The believer must be taught to define his reality
from who he became in the light of redemption.
Never allow the devil to deceive you into thinking
his thoughts as your thoughts, immediately you
accept his projections as something from you,
it rob you off your capacity to walk in your
victory.
****
The believer, at his weakest state is a billion
times stronger than all principalities of darkness
put together. Who ever had told you that there are
some demons or princes you can't deal with if you
have not fasted and prayed enough is your very
enemy that obscures your heart from understanding
the triumph of Christ as your present reality in him.
They have been shamefully dealt with.
We don't wrestle against principalities and powers
simply by prayer and fasting, prayer and fasting
becomes an ineffective tool when truth is not in
view and the truth is this, you are not in a battle
combat with Satan and his cohort, part of what is
captured in the revelation truth of the gospel is
the eternal defeat and helplessness of satan.
When we pray we put satan where he rightly belongs
and we replay his defeat before us again and again.
Everything of darkness has lost its grip on you
forever, This ought to be the revelation truth that
should inform your consciousness.
SATAN IS NOT WORTH DEPRIVING YOUR STOMACH OF FOOD.
Satan is not any of the reason for prayer and fasting
for the believer who has been gloriously named with
the Lord in his co ascension reality experience.
Revelation truth doesn't stop you from prayer and
fasting or tonguing for hours upon hours it only
refocus or re-channel your energy for higher depth
of interactions in the father. I won't hold vigil
just because of the devil, he is not worth
giving up my sleep.
Read this text below
Colossians 2:15 And having spoiled principalities
and powers, he made a shew of them openly,
triumphing over them in it.
The verse above is not just a mere statement
it captures your open triumph over darkness.
The real warfare is against anti christ voices
that try to obscure your heart from
SEEING YOURSELF IN THE LIGHT OF THE VICTORY.
Satan knows the only way he can remain relevant
in our meetings is by the casting of veils upon
the heart of the saints through teachings from
his ministers who disguise themselves as
ministers of Christ (2 Corinthians 11:12-15).
Discernment is key.
Brethren, it is a good thing that the
HEART be ESTABLISHED with GRACE....(Hebrews 13:9).
The way we disempower the works of princes in the
lives of men is through the teaching of revelation
truth that conforms the believer's mind to his
ultimate reality in Christ.
They know that the only way to mess up the
believer is to veil his heart from this reality.
Beloved wake up to your very triumph in Christ.
You are the blessed
****
When your honour for a man shuts down the operation
of the Holy Unction in you such that you always have
to depend on his own discernment to know what is
accurate, you are no longer in honour...
You are in idolatory....
The minisrty of the WORD OF LIFE awakens in the
believer the ability to TEST ALL SPIRITS....
If the Word you are receiving is making you more
and more dependent on a particular person for
direction and discernment, you are in error...
It means your level of sight is forever limited to
whatever he dishes out to you, and that implies
that you cannot know the Lord beyond the
fountains of such person...
****
The difference between the Western fathers of faith
and African fathers is this...
The Western fathers of faith at the end of their
ministries humbly confessed that a generation were
coming who would probe more and understand more
and deeper the mystery of God which is Christ and
by this effect would do greater things for God....
Some African fathers on the other hands sees the
coming of a generation in another light
They see them as a generation who will either
continue with just what we've handed down or
risk being tagged as rebellious and unserious
generation
The idea of a generation that would understand
more, know more and do more does not sit well
with some African fathers of faith...
But God is faithful
HE IS
Not just HE WAS
God is the
"I AM"
As the newer generation of the prophets who
were called Apostles of Jesus Christ were given
to understand more of the ancient utterances of
the patriarchal Prophets who didn't even
understand everything they were saying
So has the path of the Church been like a
shining light...
Brighter and Brighter and Brighter and Brighter
The Church of Jesus Christ will never have a
better yesterday
Let the good Fathers pray for us and prophesy
upon us
We are here
And the most beautiful ones are not yet born
24. The grace of our Lord Jesus Christ be with
you all. Amen.
25. Now to him that is of power to stablish
you according to my gospel, and the preaching
of Jesus Christ, according to the revelation
of the mystery, which was kept secret since
the world began,
26. But now is made manifest, and by the
scriptures of the prophets, according to the
commandment of the everlasting God, made known
to all nations for the obedience of faith:
27. To God only wise, be glory through
Jesus Christ for ever. Amen.
****
This present day Church has more of unlearning
to do as well as learning.
We have received so many religious and unscriptural
teachings for years that we now call revelation
knowledge of the truth error!
I remember the first time I heard a preacher talk
about the fact that righteousness is a gift,and
that the New Creation is as righteous as Jesus.
I was very angry,no,MAD at the preacher, and
decided right there and then that,I WOULD NEVER
LISTEN TO THIS MAN AGAIN!
Guess what?
Few years down the line,as I matured in the
things of God,he became one of the main teachers
I enjoy listening to.
And today,I am teaching those things I once
called error!
Truly,God bears long with His Children!
****
The Gospel is a declaration of what God did
to make man righteous,
Not
What man should do to make himself righteous?
(Rom 5:19)
****
The Holy Spirit doesn't descend on you.
He doesn't light on you.
He doesn't visit you.
He doesn't anoint you...
and then leave at the first sign of trouble.
He isn't easily scared away like a dove...
so that you are almost afraid...
to speak or move...
in His presence.
He isn't easily spooked.
He doesn't come for a visitation...
or a season.
He isn't conjured...
when the worship is "just right"...
and He doesn't stay away if He senses...
even the slightest whiff of sin in the camp.
He has taken up permanent residence...
in your spirit.
You are now His eternal habitation.
You are His temple--
His Home, sweet Home.
He has moved in permanently.
He's taken the "for sale" sign down.
He's put His name on the mailbox.
And He has settled in.
He's unpacked all His stuff...
And now He is putting everything...
in just the right place.
You are one with Him forever.
Your spirit is so intermingled with His...
that you can't tell where one of you ends...
and the other begins.
He is as close as your own breath,
your own heartbeat.
He has become part of you...
and you are part of Him.
There is no distance--
none--
between you and your God.
He didn't come to visit.
He came to move in.
He has turned, you, His house...
into a home.
~ Ty Cobb
****
An Identity based exhortation unto right
living stirs up right living in brethren
more and better than fear and punishment based.
A brother once said this to me
"A Spirit being don't need earthy made alcohol
to be intoxicated, he is an intoxication to himself"
From that day till now I stil see intoxicating
liquors and drinks as useless
Listen he didn't tell me "If you drink
alcohol you go to hell fire"
No
He called me a Spirit being and something
was triggered up inside of me....
****