Sorry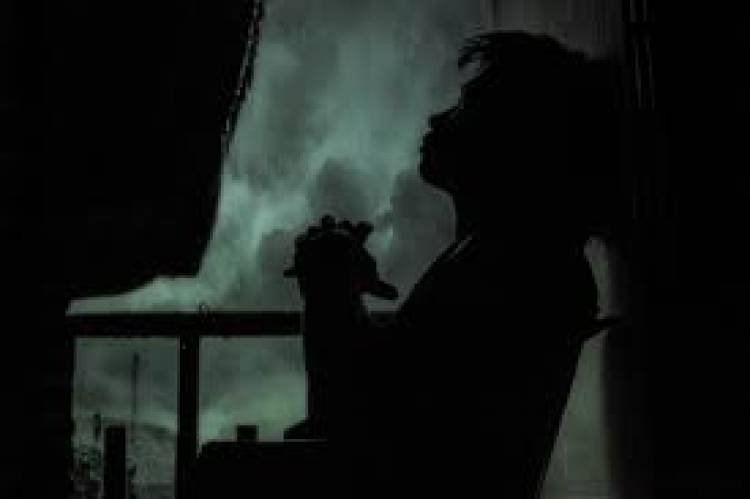 They had a series of meetings before he
agreed to marry her
He wanted to be very clear from the beginning
about the course his life would take
He wanted to be sure the wife he was
getting married to got it So he told her
right from the first conversation they
had as "intendeds"
The path that has been given to me is a
path of the gospel
This is what I have been called to do
His intended listened to his vision and
encouraged him
She said she had known all along that
she was going to marry a man called
into the ministry
She said she was willing and ready
Three days later he got a phone call
from his "Intended's Mother"
He was summoned by her parents
He didn't like the tone with which his
intended's mother spoke to him
He had not married the daughter and
was willing to walk away if they couldn't
come to an agreement
He called his babe and informed her of
the call
His babe said "I will take care of it
My mother was just a little concerned
when i told her you are a pastor and
you have set your course to pursue
God's vision for you in ministry.
I believe her concern is natural, don't
be bothered by it, please...
He said okay
Another week went by
His intended's father called
He could her his intended's mother in
the background pouring petrol into
the fire as the elderly man raged on
the phone
"What sort of behaviour is this?
We sent for you and you refused to
show up.
My wife called you a week ago and
you told her you heard her!
We waited and waited
Why didn't you come
Why have you not honored my wife's call?"
He apologized and went straight to
their house When he got there, his
intended's mother started speaking
"I am the one feeding this family, i know
how tough it is to have to bear the
responsibility of a man.
When i married my husband, he had a
job but he gave all his salary to his
mother and siblings
At the end of every month, his younger
sister would be at my house to collect
everything
That was the beginning of my woe in life
I was pregnant, working hard at home,
and still had to fend for myself and
my baby.
Now my husband's mother and sisters
are dead but he is too old and sickly
to be of help to me.
He steals money from my bag often
because he is jobless and yes he even
cheats on me despite all my sacrifices
I cannot watch my daughter walk into
the same reality, this is why I have
called this meeting
You need to get a job
A man who doesn't have a job shouldn't
be getting married
All those who say they want to do
business or go into ventures and ministry
are just being idealistic
Idealism does not put food on the table
Idealism cannot buy pampers
Idealism cannot pay hospital bills
You need a job, you need to be able to
provide for your own family
A pastor's job is a joke it is only the
General Overseers that feed fat on
members
How much are you going to get paid
even if you apply to become a full-time
pastor
I do not support a union in which my
daughter will have to wear pampers for
both her husband and the children
A man must be able to provide for his
own family
That is what I have called you here to say
I do not support the wedding unless you
get a good job and sit up!""
Just as his babe's mother finished speaking
His babe arrived
She knew he was coming to their house
and wanted to be there to manage the crisis
she was sensing but she was too late
Her mother had shattered the delicate
table
He agreed with what her mother said in
principle
He wanted to and was determined to provide
for his own family
But the way his mother spoke to and about
her husband even in his presence was a
red flag
If that was what the children grew up
hearing every day, nobody should
marry of her children
The look on the face of the husband, the
droop of his head like a ripe mango about
to fall off the tree and the bitter spirit with
which his babe's mother spoke sealed it
for him
He made up his mind he would find someone
else to marry
He just needed to leave the choking
atmosphere
His babe greeted everybody
He thanked her parents and left
As soon as he left their house he started
walking briskly
The time was around 7pm and even
though they live in the same city, his house
was hours away His babe had gone in to
change and by the time she came outside
he was long gone
His babe got into her car and started driving
She caught up with him within five minutes
he had hoped she would stay away
He had a lot of things bursting through his
mind
He just wanted to be by himself
His babe knew if he walked away as things
stood the relationship was over
She had read his mood
She had also read the mood in the house
when she arrived home from work
She knew her mother had pushed the
issue emotionally
She knew her man would feel hemmed-in
and he would walk away
She needed to do damage control
She drove ahead until she found somewhere
up the street to park her car
Then she waited for him until he walked
up to her
She held on to him
She was in tears
He was the love of her life
She would be the one to lose out if he
left her and she knew it
Her older sister was in her shoes three
years before that time
The man she brought home was from
Ogun State
They were from Ondo State
Her father was the one that opened
the history books and started claiming
Egba people used to sell Ondo people
as slaves
Egba people are fetish
Egba people are untrustworthy
Egba people are traitors
That was how her sister lost a good man
Her parents have no problem with the
children getting married, in fact, they
pray to God to settle their children
maritally and financially every day
but they resort to human wisdom and
claim it is godly wisdom
She knew this and her heart told her
she would end up like her sister
-Bitter, angry and hopeless-
If she didn't stand her ground
He stood still when she held him
He was the kind of guy who would
keep quiet even when a storm is raging
within him
He looked at her and smiled but she could
read the pain in his eyes
She said "You have listened to them and i
know you are already giving up on us,
i know I was not there to mitigate this issue
and control the conversation!
You have met my parents
You have seen where i come from But I am
not answerable to them
I am a born again Christian
God is my father and the Holy Spirit is
my teacher
I want you to remember this
Don't use another standard to judge me
You always said you do not know people
after the flesh
You always said that as long as a person
is a born again Christian you consider
such your sibling
Don't forget that code simply because
you are considering getting married
to me
I will handle my parents
I promise you that much
Please remember this as you make your
decision"
He looked at her again
His eyes were softer but still clouded
She asked if she could drive him to the
bus park
He shook his head and looked at her
hands (She was still holding him tightly)
She released him and he continued his walk
She stood there unsure if she was convincing
enough or still in a relationship or if she was
still going to get married that year as he
walked into the night.
When she back to her parent's house, she
went straight into her room and started
packing her bags
Her mother walked in and started talking
"He has reported us to you, he has told
you that your parents are your now
enemies right?
Is that not why you walked into the house
with your face all buttoned up?
We have become nothing in your eyes
because of love...
Her mother rambled on and on
She kept her quiet
She packed all the clothes hanging
in the wardrobe
She was ready to go
All she needed was a phone call from
her man
She would do whatever he wanted
She was that determined
But her phone didn't ring
She waited and waited
At about 11 pm, she summoned the
courage to call him
His phone rang on and on
She really wished he would pick and
say something
The next morning she went to the
bank and emptied her savings
She had a nest egg of about half a
million Naira
She transferred the money into his
account
Some men sweet-talk ladies
and fleece them of their resources
only to spite them
And some men are programmed for
greatness in life
Her man belonged to the second
category
He was the kind of man destiny was
born to serve
She knew she wouldn't regret it
He called her fifteen minutes later
The money she sent to him couldn't
be ignored
She knew he would do the honorable
thing
She told him the money was a gift
She insisted she was not expecting
anything in return but she was sure
he was destined for greatness in life
and she just wanted to invest in him
while she could
It was the right thing to say
He reconsidered his decision
He told her they would go on with the
wedding as planned
When her mother heard that he was
still the one
Her mother lost it
"Have you gone bonkers?
Can't you see that he was a dreamer?
You want to marry someone whose
castles will forever hand in thin air?
But she had long gone past that
The next day, her mother's younger
brother called her
Her mother had reported the issue
She told her uncle her decision
Her uncle insisted he had to see the
young man and give her mother an
independent assessment report
The following weekend, she took him
to Ondo State to meet with her uncle
Her uncle liked him but spoke extensively
about the importance of supporting the
pastoral work with something that pays
better
Her uncle cited examples of many part-time
pastors who were doing very well
He listened and said Thank you
Everybody knew he wouldn't budge
She was determined to ride the wind
with him
He put the money she sent to him in
a fixed deposit account
He told her he would only touch it
in case of an emergency
His people took a liking to her
immediately
They trusted his choice to be of God
He had a strong antecedent of doing
his things as led by the Holy Spirit
They got married six months later
On the day of their wedding, after
the wedding reception, they were
told they had to say goodbye to the
bride's parents
When they got there, tired and weary
from a day of activities
Her mother started again
"Don't beat my daughter, I beg you,
no matter what she does for you
please dont beat her!
Her father slapped me once...
Her father interrupted
"Is that necessary?"
"Yes it is!" Her mother responded
Then she continued the story
By this time he couldn't tell how
he felt about his wife's mother
anymore
The woman had no iota of respect
for her husband
She took pleasure in deriding him
at all times
It was not a pretty picture
As difficult as it might prove to be
He wanted the woman far away
from his wife
He just couldn't stand her
Two days after the wedding, after
one of the series of honeymoon
lovemaking
His wife told him something he didn't
like but which he had to stomach
She said before her mother finally
agreed to the wedding, she went
somewhere to look at his future
and she was told he will make it
financially in future and be a good
husband
He tried not to show how much it
disturbed him that her mother had
to go poking into his future
It was perhaps the final nail on the
coffin
His mother was never like that
He had sisters and they were all happily
married
The day his wife fell into labour
almost a year into their marriage
His wife told him to call her mother
He did so reluctantly
When her mother arrived at the hospital
she looked around and said "Is this the
best you can do? The hospital has no
theatre, no Professor or Dean of medicine!
if my daughter dies giving birth to your
child, I will never forgive you.
She didn't even bother to see her daughter
She said "When you have moved her into
a better hospital, call me!"
And she left
By the time she got home, he called her
She said "Have you moved her to a proper
hospital now?"
He said "We have delivered a baby girl,
praise the Lord"
The delivery was so smooth that his wife
was discharged the following day
Her mother arrived to care for the baby
an it was soon discovered she would
rather watch Tinsel
She had no idea how to bathe a baby
In all, she was a liability
His wife's investment in him was not
a waste
He thrived in ministry and God prospered
him
The year their marriage clocked 4,
they relocated to Wales
A ministry started by a friend needed
him badly and made all the arrangements
That was his breakthrough
The friend practically left the ministry
for him to handle as instructed by the
Holy Spirit
They already have two children and
had put a distance between themselves
and his wife's mother
Suddenly his wife started acting up
She said she wanted to bring her mother
to Wales
He asked why?
She said because her mother had never
been abroad before and desired to do so
He felt it was a bad idea
His wife disagreed
Three months later his wife announced
that she was pregnant
They had done family planning
Where did the pregnancy come from?
As soon as the pregnancy was confirmed,
his wife started processing her mother's
papers
He kept quiet
Her mother arrived a month before she
delivered
She stayed with them for six months
Somewhere within that six months
his wife started cheating on him
with the son of a woman his wife's
mother met at the mall in Wales
Their baby was only three months old
when he found out
He saw a vision and two days later
his wife left the house
All he saw was a note saying "Sorry"
Two days later, her mother also left
She claimed she was going to see
some relatives and from there she
would be returning to Nigeria
His church members were the ones
who helped him nurse the baby
He tried to find his wife
He went everywhere he could think
of
Eventually, the police told him she
was in France
She and her lover were cruising the
world
It was a terrible blow
He reached out to the Brother in
Jeans and T-shirt
They talked as brothers do
They talked for about six hours
until the wee hours of the morning
The Brother in jeans and T-shirt told
him his wife would return in three
years and eight months
He wanted to know why it would take
that long
The Brother in Jeans and T-shirt told
him the Holy Spirit was silent about
that
He decided to hold on prayerfully
Six months later, one of the deaconesses
in his church asked if he wouldn't mind
her daughter coming around to help him
with minding his three children
The lady was twenty-seven years old
She was born and bred in Lagos
Her parents processed her relocation to
Wales a few months earlier and she was
job hunting at the time
She needed to start earning something
She moved into Pastor's house
Six months later, Pastor filed for divorce
on grounds of desertion
The divorce became final in May 2018
Pastor married the "Baby sitter" six
months later
In January 2020, the pastor's wife returned
from her love tour
She had suddenly come to her senses
but everything she left behind had been
taken over by another
She reached out to Pastor's friends and
associates
She wanted to mount a comeback
She just didn't know how to proceed
She had prayed and fasted but she
didn't know what else to do.
PS: Someone told her to reach out
to the brother in Jeans and T-shirt,
perhaps there could be a miraculous
restoration
She did
All the Brother in Jeans and T-shirt
could do was say "Sorry"
sorry /ˈsɒri/ Learn to pronounce adjective
1. feeling sad or distressed through
sympathy with someone else's misfortune.
GSW's Notes: Sentiment is the
Achilles heel of most of us
We will put our finger in the fire
in the name of sentiment
We will jump into the lion's den
in the name of sentiment
Sentimental people cannot walk
with God successfully
Ask Ezekiel, Jeremiah, Daniel, David,
Paul, Peter, Barnabas, Aeneas and
all the others
Lot's wife was full of sentiment
The sentimental is always looking
backward
Those who look back are said to
be unworthy of the Kingdom.
Beware of sentiment.