The Blackmailer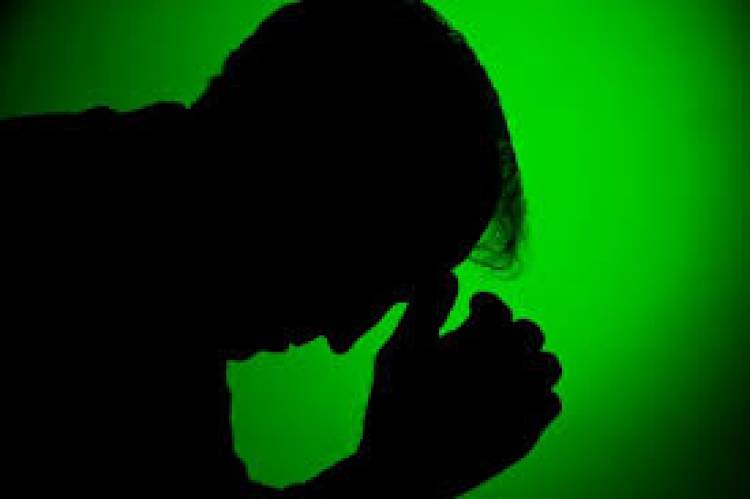 They had the agreement in the dead
of the night
It was either that or the marriage
was over
She was not prepared to stay a day
longer with him
After fourteen years of loving him and
ten years of marriage
It was discovered all the way in India
that he couldn't father a child
He was a very successful surgeon
One of the few gifted ones who had
the extra-touch that many other
well-trained professionals lack
His success ratio was the best in
several countries
He studied in America
They met there also
She was an architect
The daughter of a diplomat
They had gone everywhere for a
solution to the problem
It was the only thing lacking in
their marriage
He proposed that they adopt
But she wouldn't hear it
She wanted her own baby
And she was determined to get it!
He was so supportive, sparing no expense,
going the extra-mile!
Eventually, it was discovered after
several tests across many hospitals
that he had rare a defective sperm
caused by an infection of mumps
orchitis when he was a child!
The most realistic option was for them
to shop for a sperm donor!
They both mulled over this option for
a while
They had the option of using sperm
bank but the process was very stringent
and she didn't want to delay any longer!
Eventually, they agreed to talk to a friend,
his childhood friend, someone he
considered to be a brother for help!
The friend agreed!
She had a set of triplets!
A few years later, the friend came
into her shop
Things were tough
His business was dead!
His wife had left him
He needed 50 Million naira urgently to
get back on his feet
He gave her two weeks to source for
the money
His tone was threatening
She called her husband immediately
Her husband tried to reach out to the friend
His phone number was switched off
His wife had relocated
Things had truly gone south for him
But he didn't leave a current phone number
They had no option but to wait
Exactly two weeks later, early on a
Saturday morning, he was served!
His friend had sued him for 200 Million
Naira in damages for Insemination fraud!
His friend claimed he used his medical
expertise to obtain his (the friend's) semen
fraudulently and proceeded to use the
said semen to impregnate his wife
leading to the birth of a set of triplets!
He had set aside some money with the
intention of helping his friend get back
on his feet before the lawsuit!
He knew his friend was hurting
A hurting dog sometimes would
bite its friend
He called the lawyer
A meeting was arranged
He told his friend to forget the lawsuit
He offered 20 million and a modest
bungalow in the city as a gift
For old time's sake
He was indeed rich and successful
But he wasn't rich enough to be able to
afford writing a 200 million Naira cheque
Like a shark that has smelt and
tasted blood
His friend said No!
His friend threatened to drag the issue
"I am prepared to go to the press, I will
finish you on social media.
You have a wife, a home!
I have nothing to lose!
Those children will be in the eye of the
storm and it will be your fault if you don't
pay me what I have asked for"
He left the meeting with tears in his eyes
He had never met a more unreasonable fellow
It was as if his friend was determined to
make his life miserable just for the fun of it
He called the Brother in Jeans and T-shirt
"Brother, God has abandoned me! I feel
like ending it all"
The brother in Jeans and T-shirt told
him to "Be still!"
"I have seen God do too many
gobsmacking things to be troubled
by anything!
God will settle this sir when we come to
our wit's end, then the wonder of the
supernatural power of God takes over"
He believed!
They prayed!
A week later the friend's lawyer was back!
He had a court order to obtain cheek swab
samples from the children for DNA test
He called his lawyer
His lawyer told him fighting it would only
prolong the inevitable
It was done!
He knew what the DNA test would prove
The devil was absolutely in the detail!
His wife was inconsolable
His children felt the tension
He braced himself for the shitstorm
It never happened!
The result proved beyond doubt that his
friend was NOT the father of his children!
What!
The test was done five time
His friend was absolutely not their father!
That was the end of the case
When he called the Brother in Jeans
and T-shirt with the news
They both screamed their heads off
Nobody knew what happened!
They just kept screaming
Two weeks later he submitted his own
sample for the paternity test
He was proven to be their father!
PS: Some miracles take your voice
You honour God in these miracles
with silent wonder
This testimony was one of such
The event happened in Lagos, 2017