The Ressurection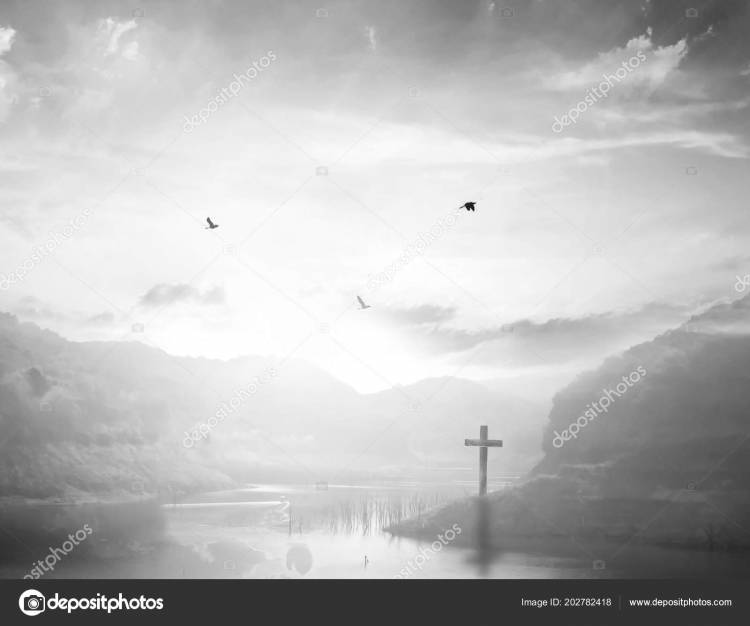 It was the very last resort
They had tried and exhausted every other option
His death was inevitable
The doctors had carried out every test imaginable
Samples of his blood and other body fluids were sent to
state of the art laboratories in the country and beyond
Money was not an issue
He was one of the two children of his parents
The other child, his twin sister had been by his side from
the moment the mysterious ailment suddenly came
upon him!
They were together in his room when it happened
He suddenly grabbed his head and screamed
"My head, my head"
He fell onto his knees while grabbing his head
and collapsed
She raised an alarm immediately!
He was rushed to a nearby hospital
The medical staff go to work immediately
But within an hour of his admission,
he slipped into a coma
The blood works came back negative of all
known infections
He was taken for the MRI scan
The doctors still couldn't diagnose what
was wrong with him
He spent four days in that hospital
While he was there, his father reached out to
medical luminaries all over the nation
Brain surgeons, neurologists, cardiologists,
oncologists, nephrologists, diagnosticians
and general practitioners
He was flown to the best hospital in the nation
The experts all took their turn at poking him
Eventually, they told his Father
Fly him to India!
Fly him to USA!
Fly him to the UK!
Germany is light years ahead in medicine,
Fly him to Heidelberg!
His father made the necessary arrangements
He was flown to Florida!
The best diagnostician in the world was
given a go at him
The man was very thorough!
He sent his assistants to their house in Africa
Samples of everything was collected
His clothes, what he ate earlier that fateful night
They took pictures of everything!
The most amazing thing was
He was breathing by himself
Once in a while, he would flail his arms frantically
like someone swimming or drowning!
He would arch his back, grunt and heave
and then he would slip back into sleep!
Because of the unpredictability of these sudden
movements, his hands were restrained
He was placed on IV fluids and observed keenly
but it was all to no avail!
After six weeks, the diagnostician started suggesting
Sci-fi stuff!
He had run out of medically viable ideas!
They brought him back home
His Father set up his room with the necessary equipment,
and employed nurses to take care of him
and travelled to the village to see his Father!
He spent seventeen years in the village
before travelling abroad on a Federal Government's
scholarship
He knew the wonders of traditional medicines and
divinations
When he told his Father the story
He didn't bother to mention "when" it happened
His Father would have scolded him for wasting money
seeking help in strange places when he was still
the custodian of the most powerful masquerade
in their village
His Father listened with the ears of the elders
The next day, his Father and one of the most
respected diviners in the village came to the
hospital with him
As soon as they got to his son's room
The diviner said "He has committed a taboo,
this is the hand of your Father's masquerade,
the rite of passage must be done for him before
he dies! There is no coming back from where he
is at the moment"
He looked at his Father!
His Father walked towards his son,
checked his hands and his feet,
nodded in agreement and said "Who did he
commit the abomination with?
The earlier we know, the earlier we will resolve this
otherwise, seven days he dies, the accomplice will die too!
He was at sea!
Abomination? What were they talking about?
His daughter ran to him!
Daddy, please don't let my brother die! I was the one
he committed the abomination with!
"What abomination?" He asked
"We were lovers, Daddy, we were having sex when
he got sick!
He fainted!
When he came back to consciousness he was lying
on a hospital bed
His wife, father and the diviner were in the room
His daughter was also there
It was 7pm at night!
He had been unconscious for four hours!
He wished he could "unhear" what he heard
But as soon as he saw her, that was what came flooding
through his mind
How? When? Where? Why?
His daughter said it started with Pornography
She got addicted to pornography at the age of fourteen
and she introduced her twin brother to it
They thought it was just a bit of fun and nothing else
They would watch and tell each other how it made them feel
She told him it made her wet
He told her it made him hard
He asked to touch and see the wetness
She wanted to hold his erect "thing"
At first, it was just the oral thing they were doing
They mastered it until they could make each other
come without penetration
Somehow they got over the weirdness and clumsiness of it all
They had always been each other's best friends
One day he insisted he had to be her first
She saw nothing wrong with it
That was that!
They started having sex when they were sixteen
She had done three abortions for him
She had never slept with anyone else apart from him
But on the day the sickness came upon him
He had taken his girlfriend out in the morning
and slept with her
When she got to his room later in the evening
He told her everything
She was so jealous that he could so easily sleep
with someone else
They had a spat, he calmed her down, they had sex
Afterwards, he screamed and fell ill!
They were all listening with rapt attention
"The abomination was not with her
Though morally and ethically and naturally
It was wrong for them to be having sex
He didn't fall sick because he slept with her
Who was the other lady he slept with
She must be the one!" said the diviner
They traced the other lady to her parent's
house the next morning
They all live in the same estate
They told her what the diviners said
All they wanted to know was her family background
She knew very little
She called her parents, they can as well help out
Her parents said she was from "Such and Such"
compound! From "This and That" village
Her Father was the custodian of the "So and so" cult
The Family that worships that cult must have nothing sexual with
those who are adherents of the Masquerade cult!
They told them what had happened!
The young man will die!
Seven days later, the young lady will die too
Both of them were Undergraduates at the time
The young man was in 300 Level studying medicine
She was at 200 Level studying BioChemistry
He was 20 years old
She was 18 years old
As soon as they left, she ran to her cell leader's
house
She told her cell leader everything
Her cell leader berated her for having sex
outside of marriage
But the punishment for sex outside marriage
is not death!
Even if is death! The full penalty had been paid
on the cross of Calvary
They prayed!
Later that evening, she and her cell leader went to
his house to see him!
Her cell leader invited the Brother in Jeans and T-shirt
She said "I wanted to put into practice what you
thought us but I want you around in case I get the
wires crossed somewhere"
He understood!
When they got there, the cell leader wanted to pray for her
but the brother in Jeans and T-shirt said "Not yet,
minister to his sister first, they have a soul tie"
They ministered to the sister!
She confessed all her sins and gave her life to Christ
She received the Holy Spirit and started praying
in tongues
By the time they turned their attention to her twin
brother, he was fully awake!
He even had a bright smile on his face and shiny eyes
The Brother in Jeans and T-shirt
said "He has seen the Lord"
And so it was!
He said "I was always in the water, submerged!
Drowning! I tried several times to come out of it
But the water had a closed lid!
Like I was in a big aquarium!
I could see the way out but I couldn't come out
It was dark and scary but every time I tried to come out
I just lose more and more energy
I was afraid I was going to lose consciousness and die there
Never coming out, never getting free
Then today I saw Jesus, he just stood there
He didn't say anything and
I just knew who he was
I swam towards him and this time,
I found myself kneeling at his feet
on the shore!
And my eyes opened! I found myself here!!!
Please, I want to give my life to Jesus!"
As soon as He said "Jesus" the presence of the Lord
fell upon the room
His Father fell on his knees in tears, so did his mother
and the two nurses on duty!
The entire family met with the Ressurection
and the Life that day!"
PS: I saved this story for today
It happened in Bodija Estate 2011 October
Taye (The twin female) lives in Santa Clara Florida
she is happily married
Kehinde (The twin male) is a Pastor (Youth Pastor)
in Mobil Area (Ring Road) Ibadan
Keji ( The lady, is married to Kehinde, she is a cell leader)
They have a son
"25 Jesus said unto her, I am the resurrection,
and the life: he that believeth in me, though
he were dead, yet shall he live:
26 And whosoever liveth and believeth in me
shall never die. Believest thou this?" John 11