Blakky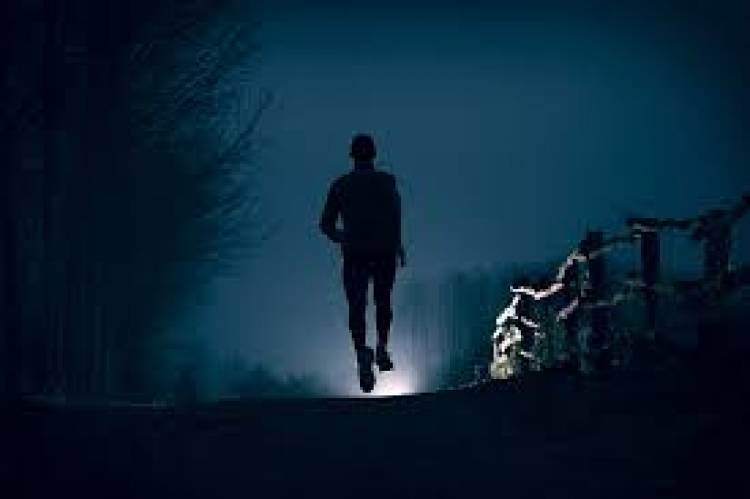 When i was in the boarding school,
i had a friend we all called Blakky
He was big, very strong but a bit
slow intellectually
He was under pressure to pass his
examinations
He had repeated SS1 twice by the time
I was transferred from Loyola College
to Olivet Baptist High School
We became fast friends
As a new student in a new school,
you want to fit in quickly
Every act of kindness counts
When i got to the boarding house,
I was paired with a student who had
scabies all over his body
I had never seen or heard of scabies
before then
The guy with scabies was
covered with calamine lotion and
looking odd
The other students in the room kept
far away from this guy and yet, I was
assigned to the bunk space right
under his own
Some seniors were already laughing
and jeering
They knew scabies spread quickly and
I would most likely get it but they
didn't say anything to warn me
I was arranging my provisions in my
locker when Blakky walked in, we had
never met before, he walked straight t
o me and said "Hello, new guy, you
cannot sleep there.
You will catch "Kuruna"
I looked at him oddly I had never
heard of Kuruna before in my life
He smiled and said "Ko mo bus stop"
I still didn't get it
He smiled, shook his head, and
started packing my things
He said "If you stay here, you will
catch craw-craw
I got that Scabies was common while
i was in the boarding school, the cure
was Benzyl Benzoate
He took me to another bunk, the
seniors who had been making snide
remarks and laughing before looked
away
Blakky was once their classmate, and
as such, they couldn't treat him like
they would treat a junior student
This was how Blakky became my friend
Blakky was a Lagos boy, born and bred
on Glover street
He took me not only as a friend but also
as a brother
As I began to attend classes, I noticed
Blakky didn't like anything academic
He doesn't even bother to pay attention
He doesn't like sports too
He was more interested in going to
Owode to watch films at Channel 5
and helping the cooks in the kitchen
carry heavy stuff
I was the opposite and it affected our
friendship
We were never able to anything together
We went on a break after the first term
When school resumed for the
second term
Blakky came with his mother
Please note that I was 15 years old
at this time and Blakky was 17
Blakky's mother came with a lot of
goodies for me, she bought me provisions
that matched everything Blakky had and
thanked me for being a good friend to
her son
Then she went on to tell me how Blakky's
father had always been mean to him and
insistent he must complete his secondary
school before he could be allowed to
learn a trade
His mother had a special request for me
She wanted me to help him complete
his secondary school education
I said, he doesn't like to read or attend
classes
She said "Help him, let him copy you"
It was a very weird request but i foolishly
said okay
I was in SS 1V
Blakky was in SS 1T
We struck a bargain that he would
be sitting with me in my own class
All he had to do was attend classes
and sit next to me
He will copy my answers whenever
we were given a test or had to write
an examination
On paper, the deal looked good
But human nature is a very different thing
I realized i didn't really like being copied
after the first test we did that way
Blakky was so dull that if you wrote something,
realized it it was a mistake and canceled it,
he would also write the same thing and
cancel it just the way you did it
He copied like a robot and of course he
got me in trouble
The English teacher called me into the
staff room and subtly asked me if I was
being bullied by Blakky in any way
I said No
The teacher didn't say anything further
but i could do the maths
When i told Blakky, he said i should
forget about it, the man was just being
nosey
Then one afternoon, Blakky came to
meet me in the hostel with a black bag
He had stolen a fire extinguisher in
school and was wondering if i had an
idea where he could sell it
I said no
He threw the fire extinguisher away
A week later, he came to the hostel
with a petri-dish and a beaker from
the Chemistry lab
Both were unmarked
He said he learned somebody broke a
petri-dish and a beaker in the lab and
he would like me to sell the beaker to
the person
He had all the details
I contacted the girl
She was a boarding house student too
She bought the baker for N500
That was quite a lot of money in 1996
The bus fare from Oyo to Ibadan
was N25
We spent the lavishly, like thieves but
i wasn't comfortable with Blakky anymore
I wasn't a saint but his approach to
things was too simple
There was no way he wouldn't eventually
get into a big trouble and I would go
down with him
I could perceive this strongly but I
had taken the provision from his mother
and he never stopped reminding me of
that fact
Plus he could really beat me up
(I wasn't small in stature but i hated
violence, so I managed to keep the
friendship throughout the second term)
After the term, Blakky's grades improved
significantly
After we got our report cards, I told him
we can no longer be friends
I had delivered as promised and i was
not obliged to be his friend anymore
He didn't say a word
I went home for the second term break
On the day we resumed for the third term,
the first person I saw under the tree with
the housemaster was Blakky's mother
She was waiting for me
I was about to turn 16,
I was in SS 2
She said her son ran away from home and
she heard reports that he was dead
She said it was my fault
I didn't have a heart
I didn't have a conscience
I was callous and wicked
She really unleashed a lot of venom on me
She insisted that she begged me and even
bribed me to help her son and I callously
told her son that it was over
She demanded she wanted to meet my
parents
I was practically labeled a murderer
There was no curse under the heavens
that this woman didn't pronounce upon
me in broad daylight
This happened in front of many witnesses
The housemaster eventually calmed
her down and she left
Three weeks later, she was back with
Blakky
He had returned home in the middle of
the night somehow
He tried traveling to Ivory Coast with a
fuji music band but was turned back at
one of the borders
His death was apparently fake news
His mother still acted as if i was guilty
She wouldn't even say sorry for all the
curses and the psychological terror
she unleashed on me
I was supposed to take it on the chin
and deal with it
Her story needed a fall guy and I was it
I made sure i stayed far away from Blakky
from that time
He got some sympathy from other guys
who made friends with him
They all became as thick as thieves
We all passed our examinations and moved
to SS3
On the day we were to write our final
Yoruba examination (WAEC)
I got to the examination hall rejoicing
because it was our final paper
We were almost through when the Head
of School for SS3 walked in shouting
"If you hear your name stand to your
feet; Beta, Oba, Blakky, Shakatu, Kosofo!
They all stood up Policemen walked
into the examination hall and marched
them straight into a Black Maria
I had literally turned to jelly
Those guys were all in my hostel and we
were all in the same room
I was expecting my name to be called
but it wasn't
We later learned that during the break
between the first paper and the second
paper, Blakky and the other guys went
into the science laboratory and
destroyed everything they could for
no other reason than being high on
marijuana
It was a very sad day
Our Valedictory Service as a set was
canceled and the guys spent several
weeks in police custody
Blakky's mother came around but was
too preoccupied to remember me
When our WAEC result was released
I saw Blakky again
We didn't talk much
He failed the exams but said he needed
the testimonial for the technical school
he had opted to join in order to further
his education.
PS: Follow the leading of the Holy Spirit
When he says walk away, pls, walk away!