Disguised Blessing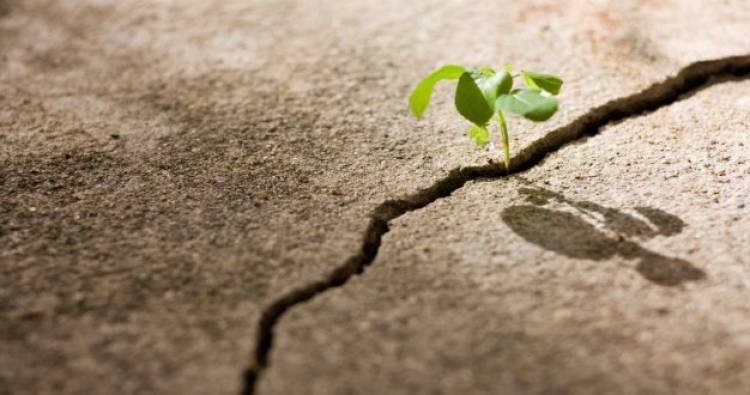 Disguised Blessing
Her husband was 12 years older than her
She studied English
He was a military man, an air force captain
They met at a traditional festival in their village
He was one of the prominent youths at the time as well as an eligible bachelor
Most parents encourage their children to marry from "Home"
They believe it will help the tribe as well as the marriage if the couple share the same values
Her husband noticed her reading a novel amidst the bustle and hustle of the festival
She was an avid reader
Whenever she was engrossed in a book, especially a novel
She loses all sense of time and space
He tapped her on the shoulder
He: I have been trying to catch your attention for a while, I envy the novel
She didn't know what to say
She came to the festival because of him
Her mother had told her to make sure she "catch' his eye
She knew she would have to do something different to achieve her aim
The other girls were also ogling him
So she brought out her novel and ignored him
It always worked
Men who are used to being fawned over hated to be ignored
She liked him immediately
He was mature and spoke eloquently
He was also quite wealthy
They were married a year later
Things were extremely rosy from day one
She was his baby and whatever she wanted was law
They had two children
A daughter and a son
The children had their primary education at home
But the other rich military wives around her were taking their children abroad for high school and tertiary education
She flocked with them
She bought a house abroad and relocated with her children
She was gone for almost a year
In that time her husband strayed
Though he was a military man and most of them sleep around
Her husband was always a one woman's man
But her absence opened the door for a desperate woman
She had to return home and plug the leak
This put her in a difficult spot
Her children were still too young to be left alone with a governess abroad
And she wouldn't dare leave her home unguarded again
She decided to place the children in boarding schools abroad
She traveled to see the children whenever they were on holidays
They did well in school and made her proud
They graduated, got employed and both of them refused to get married
Every time she spoke with them she would remind them she was aging and so was their father
What was the problem?
Why were they not getting married?
At first they told her to relax, the right spouses will come…
The spouses never came
Whenever she got invited to a friend's child's wedding
Or she saw a friend's grandchild
Her heart would break
Majority of their military friends who sent their children abroad didn't regret it
She did!
Her children had become totally western in their thinking
They consider her cry for them to get married "Meddling"
And they complain she was 'hounding' them
Her husband didn't think she handled it well either
But it was her innate desire to see them settled down and give her grandchildren
None of them yielded
The year she clocked 51
Her daughter got pregnant
The call came in after midnight
"Mummy, I am sorry but I am a bit confused right now"
She listened intently
The young man who got her daughter pregnant didn't want a baby, they were planning to abort!
She told her daughter to hold on
She was airborne the following day
She insisted they should give her the baby
She would take responsibility for the child
Her daughter agreed, the young man walked away
Few months later she returned home with the baby
All hope was not lost!
She didn't make the same mistake with the baby
She nurtured and raised him at home
They travel often to see his mother but she trained him herself
Everybody at home assumed he was her last child
The child had the advantage of her previous lapse of judgment
She sent him to the best schools and encouraged him to have good family values
On her 75th birthday
Her grandson got married to a godly girl who made him happy
A year later, his wife delivered a set of twins,
One boy and one girl
Though she was 76 and her husband was 88
It was the happiest day of their lives
They named the children Karissa and Dunamis
Her husband died two years later at the age of 90
She was happy he lived to see their grandchildren!
PS: This story was sent in by the official oldest fan of www.gbengawemimo.com website and mobile app
I pray for her that her joy will be full even over her unmarried children
I also pray that her story will help us all in our decision making as parents