Wrong Target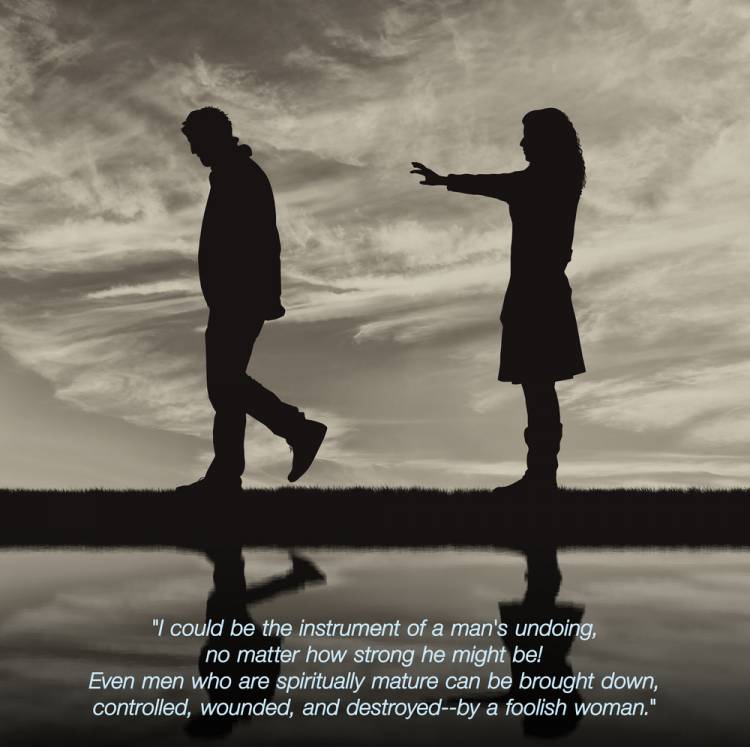 'The very worst fear of a bad wife
Was that her husband would meet another woman
Who would expose her inadequacies' she came to this conclusion as she observed her sister's marriage
Her sister was a good woman who found marriage very challenging
There was no doubt in her mind that regardless of the person her sister married
She would really struggle
Her sister like many modern women did not regard herself as a "wife"
She was a partner, an equal partner, with her husband
She wanted to be able to dish out instructions to her husband
Break him down and remold him to her taste
While there was nothing wrong with that
Remolding others without being willing to be remolded is selfish
A good example of this was her husband's natural lack of social niceties
The guy was a loner who would hug a book, read a novel or chat on the phone
He was very uncomfortable with people getting in his face
Regardless of who!
Her sister knew this, it could even be argued that it was one of the attributes he had that endeared her sister to him
He kept his family at arm's length, far away from his home
He always claimed he doesn't want extended family in home
His family respected his decision
But his wife didn't
His wife would do everything to bring her own family members into their home
Claiming he was rude or deliberately putting up attitude when her people bombard his quiet space
Isn't she supposed to be grateful that he built a hedge around his home?
Isolating her from the prying eyes and undue offences from entitled family members?
She thought the space he kept his family away from was a vacuum she should fill
She was wrong!
Her inability to match her husband's restrictive hedge pitted her husband in a war against his own nature
He was left exposed and he fought like a wounded lion
Her family took his defensive posture as 'He was evil'
Her sister thought this will soften her husband up
She was wrong!
He had a skin as hard as a tortoise's shell
She couldn't pierce it
Her inability to protect him also left her in a weak position
He stopped trusting her to make intelligent decisions
He would say "If I went out of my way to protect you from my own family, the least you should have done is keep your family away from me and you failed at that!''
Her sister simply couldn't do that!
She lacked the ability to keep her home from the wolves and she hung by the thread to her man only because he had no intention of walking away from the marriage
But history sometimes repeats itself!
Her sister waited a little, strengthened her hold on her family and promptly slipped back into the same cycle
It was like the two of them were fighting the same battle over and over
He didn't want to be sociable with anybody
Her sister would scream "My mother called you, you didn't pick and you didn't return her call! I will not take this lying down, you have always been perpetually rude to my mother'
He would calmly respond "How many times do I return my own mother's call? She sends me voice notes most of the time. Please let me be''
And the cycle would begin again.
She wished her sister would get it.
She had studied her sister's husband and found him to be concerned about about the welfare of his nuclear home, her safety and the well being of their children. He had never opened the door to his family members to see her sister's shortcomings and he had never reported her to anybody.
It was her sister who kept opening the door to outsiders. Reporting him to pastors, relatives and friends.
Her husband didn't really care that much about anybody's opinion and this drives her sister crazy.
He was like an untherthered horse, roaming wild and preventing her from riding into the sunset!
Peace was at her sister's finger tips if only she would apply wisdom and not rile this good man.
The man seemed fed up of fighting this old war and she is afraid he might meet someone wiser who would just change the game entirely for her sister!
But who was she to speak?
She was one of the family members her sister brought into his house despite his disposition.
The End