Euroclydon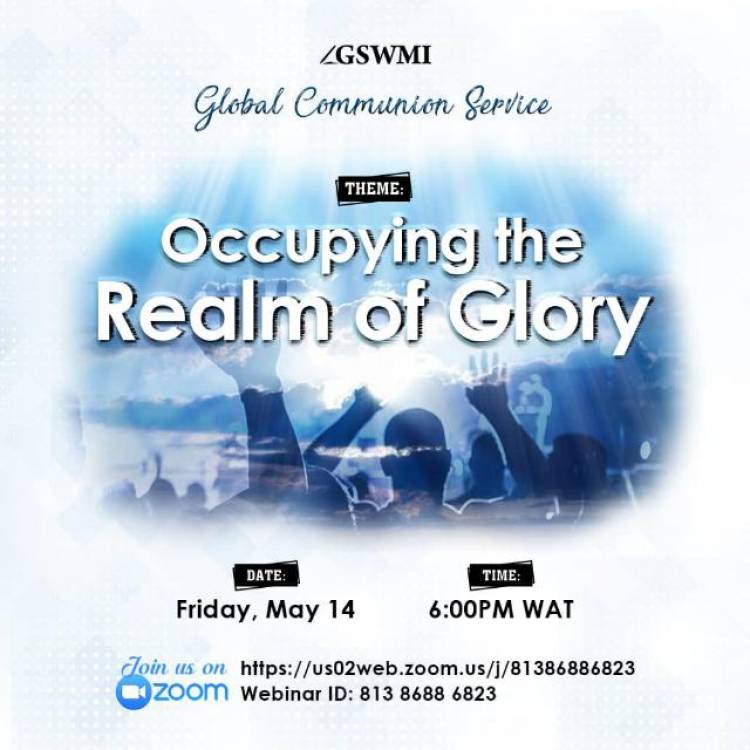 Her husband told the car dealers to
bring three cars home and asked her
to choose one of them for her birthday
She didn't pick any
She said "I want you to do something
romantic for me for my birthday, not
throw me a car like one throws a dog
a bone"
Her husband apologized!
The next day her husband closed
very early from the office
He picked her at home at about 6 pm
and they drove all the way to the Marina
A yacht was waiting for them, there
was great music, an Italian dinner,
and wine
It was the most romantic night of
their 10 years of marriage
After their honeymoon, it had been
all work and no play for the two of
them
In between the hustle and the bustle,
they had also given birth to three
children
Sometimes she would feel as if the
love had gone stale or even dead
She needed that romantic night to
awaken some dead feelings and be
reassured of his love
He enjoyed the night too
He wanted their ten years anniversary
to be special
He was told before they got married
that the first year of marriage was
always the worst
He was also told that if they could
survive five years together, they
will survive anything
How they were able to do 10 years
was still a wonder to him
Most of the hours they spend together
were the dead hours when all they
could do was sleep and sometimes
hump in the dark
It had been a sack race and it had
been extremely frustrating
She was glad he gave her that night
They made love in one of the executive
rooms as they enjoyed the yacht's lazy
movement over the sea
The experience ended by 5AM
The yacht returned to Marina, they
disembarked and drove back home
It was a Sunday morning, her husband
went straight to bed
The children were with her parents
She was supposed to pick them up
later that evening
That was the moment it suddenly
dawned on her
Her car was bad
She had to use an Uber to drop the
children off
The children saw the brand new cars
her husband sent home when they
got back from school just a day
before her birthday
They even argued over the model and
colour of the car she should pick
The children would expect her to pick
them up with her new car
She went to the room to rouse her
husband from sleep
When he woke up she asked her
about the cars
He started laughing hysterically...
It was annoying
It felt as if he was mocking her
She could feel in her bones answer
to her question but she wanted him
to say it
After laughing for a long time, her
husband finally told her that he had
used the money meant to purchase
the car on their romantic night out
What?!!
He told her the boat cruise was one
million Naira per night
She knew it would be worth that much
It was the best night of her life
They were entertained by a comedian,
a live band, and a chef who was in
charge of everything they ate
It was worth every penny but why
should she be the one to suffer for it?
She needed a car badly
Her husband does not have a car, he
invested his money in a power bike
which he rides for leisure
He had access to official vehicles and
drivers for all his movements and
didn't bother buying a car
She told him to give him the
rest of the money he planned to
use to buy the car
She told him she would add the one
million to it and buy herself a car
He told her he had spent the money
on changing her wardrobe while they
were away on the cruise
She went to her wardrobe and
realized this to be true
She was inconsolable
How did he expect her to keep managing
the old car for another one or two years?
The car had been giving her issues for
many months and he was aware of it
He husband didn't help matters
He kept laughing like a jackal
It was terrible and unnerving
So she left!
She picked her bag and stormed out of
the house
When she got to her parent's house she
picked her children without telling them
what was going on
She took them to an old friend's house
Her husband called her several times
She refused to pick his call
Eventually, he called her
parents and everybody went into panic
mode
She eventually picked her parents phone
call at about 9pm on that Sunday
Her parents begged her to talk to her
husband
They told her that her husband had
treated to divorce her if she does not
return home immediately
She told them she
will sort things out bit she didn't
She slept in the friend's house
Her husband called all night
By 6am, she took her children back home
Her husband had stopped calling
She waited until 1pm, she called him
He didn't pick
She felt he might be in a meeting
She called him again at 4 pm
He didn't pick her call
He didn't return her call too
He didn't come home that night
It was the second time since they
got married that either of them had
slept outside their marital home due
to a dispute
She felt he was just angry with her
and decided to allow him to cool
off a bit
She called him the next morning, he
didn't pick
She sent him messages
He didn't respond
She dressed up and went to his office
He was around
The receptionist informed her of her
presence, he walked briskly downstairs
and told her to give him a few days
She felt he was trying to raise the
money to buy her the car and would
return home once the car had been
bought
It was the only explanation that
came to her
She went home
He didn't call or pick her calls
A week went by
She went back to his office, the
receptionist told her he had resigned
The receptionist said he resigned
the day she came to see him a week
before
She went to see the Managing Director
of the outfit
The Managing Director said he was
told her husband had taken a job with
another firm in Abuja
He promised he would reach out to
her husband and stylishly
hurried her out of his office
She called his older brother and
mother immediately
She told them what had happened
They began to call him
Eventually, he picked and said all
sorts of things
He said she was an ingrate, she
was insatiable, she wanted to work
him to death and plunge him into debt
He said she was pushing him to live
beyond his means
He said he had developed high blood
pressure and all sorts of diseases
because of her
He told them he will be sending money
for the upkeep of his children but that
he didn't want to be married to her
anymore
The joke became a problem
She cried and cried after spending the
whole day with his mother
She explained that she was not all
those things
She had been a good mother and a
good wife
She had been a good partner to him
She explained what caused the
disagreement but while explaining
it
She realized it sounded somehow
even in her own ears
She refused the car, insisted on a
romantic gesture which he did, and
then she turned around and started
demanding for the car
It was what happened but it wasn't
really as bad as it sounded
Her husband could have made the
romantic gesture in a cheaper way
It was a terrible situation
She cried for many days
Her husband refused to share his
address in Abuja
He sent her money for the upkeep of the
home and paid all their bills religiously
She sent him many messages pleading
that he should return home
to no avail
Six months after he left, she had a dream
In the dream, she saw herself sitting at
home with her husband by her side
She saw a baby cot somewhere in her
sitting room
She saw a baby in the cot
She saw herself asking her husband
where they got the baby
That was when she woke up
After thinking about the dream for a
while without making head or tail of it,
she called a friend
The friend was a member of
@pssbcnigeria who had told her
about the reality of the power of the
Holy Spirit
The friend sent her the phone number
of the Brother in Jeans and
T-shirt
They talked and prayed together
He told her her husband will return
but with a baby
She began to cry
He told her to read a scripture out
loud after praying in tongues and to
make declarations about her full
restoration
In July 2018, one year and seven
months after her
husband left, he was transferred back
to Lagos
He arrived with his younger sister in tow
His sister was carrying a baby girl
He told her he had the baby in Abuja
but the mother of the baby was a drug
addict who soon returned to her habit
after she had delivered the child
He said he was sorry
She took him in
She also took the baby in
She told him she had been told he
would return with a baby and that
she must accept both him and the
baby with joy when the time comes
They settled their differences that
week and the family was reunited
Glory be to God!
PS: There are some winds that
comes out of nowhere to scatter
families
These winds blow periodically from
the pit of hell
I pray for you today, that your home
will be fortified against such
If you have been affected by these
ill winds, I pray that the Lord will
heal your home