Harnessed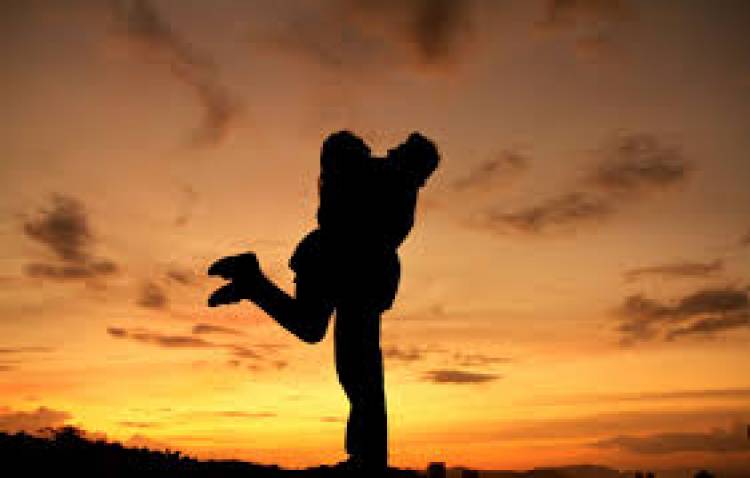 She had always been a tomboy
From the moment she became self-conscious
She couldn't just tolerate the female folk
She liked everything masculine
As a young girl, she would be the only
girl playing football in the midst of many
boys
She hated dolls and other girl's stuff
Her father used to tease her that she
had hidden balls
Her mother would say "Give her time,
she would change!"
But she never did!
Naturally, she mixed with girls in school,
church, family and other gatherings
her teachers and the society generally
categorize her as a girl
She is a girl
She had no problem with her gender
She just didn't buy the idea that girls
are supposed to act in a certain way
or befriend a certain gender
She loved playing football, playing tag,
sprinting, hunting lizards, playing card
games like "Donkey", "Jackpot", "poker,
Whot, all in the company of the male folk!
Many people believed bad things would
happen to her
"You will get raped!" Her mother used to
scream
It didn't happen
All the guys around her treated her like
one of the guys
When they started talking about
chasing girls, none of them targetted her
as a mark for dating or relationship!
She was fifteen when she gave her life to
Christ
Her secondary school football team was
playing a match against another school
She sneaked out of school to watch the
match at the stadium
One of her teachers had been concerned
about her restless nature
When she returned to school after the
match, the teacher told her he had no
problem with her love for sports and the
company she preferred to keep
But she was too adrift on the sea of
life without an anchor
The teacher said, there is only one power
that can be with you and guide you
so that you dont end up mangling your life!
This is the power of Jesus!
Your parents and concerned and so am I
But from what I can see you are not a truant
you are just restless by nature
You prefer outdoor activities, sports,
and creative stuff rather than academic stuff
You are a free spirit
But you have found yourself in a very confining
and destiny limiting environment
Parents expect all their children to become
doctors, lawyers or accountants
They feel children who do not make this mark
are failures
You have been very lucky so far
Wicked preys have kept their eyes off you for
one reason or the other
But they are always lurking
And the company you kept since childhood
is already breaking up as you guys are
becoming teenagers now
You are growing into a beautiful young
woman
It will be a disaster if you get derailed by
naivity and foolishness
You need the Holy Spirit
You need the lord Jesus
He wouldn't alter your personality or force
you to do the things you hate
He wouldn't break your spirit
He woudl keep you and nurture you
He will bring out the best in you
He will be your advantage in this destiny
killing environment
He will help you be the best version of you
Right now you don't know where you belong
in this world
You are a young lady who loved being a lady
but feels at home in the company of boys
Without the Holy Spirit, you will walk into
a trap one day and it could ruin your life
But with the Holy Spirit, you will find
fulfilment in yourself
You will finally find your place and be
satisfied!
She had been told all sorts and punished
several times
But the teacher's words were different
It came right from the Holy Spirit
She gave her heart to Christ that day
The teacher laid hands on her and she
was filled with the gift of the Holy Spirit
Her restlessness calmed a bit after then
She spent more time with the Holy Spirit
than other people
She was just at home with his presence
She studied her Bible and felt a tangible
growth in her spirit
Eventually she joined a fellowship
There were just four of them
As usual, she was the only female among them
They prayed every wednesday evening
The prayer helped hone her spiritual gift
She started prophesying and seeing visions
One of such days, when she was in SS 3
She saw her husband
A very tall, dark guy but she didn't see his
face
Of the three guys she was praying with
there was only one very tall guy
He was fair
She made the mistake of sharing the vision
with the team
They all concluded the tall guy was her man!
She knew what she saw but he seemed to
be the only one who fitted into the vision
apart from his fair complexion!
He was an undergraduate at the time, studying
mechanical engineering
he was also from a good Christian home
with very enlightened and comfortable parents
She waited until she gained admission into
the university before considering a relationship
They started going out
He was a proper brother
Holy, righteous and heaven conscious
Even though they were an item, it was a
proper Christian courtship
Nobody tried to look under the hood of
the engine
Her family knew him and his family knew her
nothing was hidden
She was okay with it until she got to 200 Level
Suddenly the unrest returned
He was too proper, too gentle, too "Religious"
for her liking
She thought the restlessness would calm
down but it didn't
Eventually the Holy Spirit said "His wife is
praying and you are keeping him! He is not
your husband, let him go!"
She said "Why couldn't he be the one to
call it off? People will label me if i break the
relationship without cause"
The brother was too proper to give her cause
She was too conscious of what people will
say to tell him they had both made a mistake
When she got to 300 Level
She summoned the courage and told him
it was over
She knew if she graduated without letting him
go, she would be accused of stringing him along
while knowing she had no intention of marrying
him!
And by then, she was sure they would never
get married!
He didn't believe it when she told him it
was over
She felt horrible
But she had to obey the Holy Spirit
Her spirit was in turmoil while she was in the
relationship
It was like willingly eating a live snake!
As soon as she let him go, she had peace
But everywhere around her became turbulent!
her prayer partners were disappointed
She couldn't pray with them again
Too much bad blood!
Her family members said she had "opened"
eye (become wayward) in the university
He was such a great person that her mother
told her she could never do better than him
in terms of getting a good husband
He was every woman's dream
But he was not her husband!
She almost caved in to the pressure
from him and her parents to reconsider
Eventually she left home to stay with a
friend close to her school
She graduated and went for service
When she returned home, three years after
the break up
She joined the nearest church to her house
After her first sunday service with them
she joined the choir
The following Saturday, during the choir
rehearsal, she saw him
He was the choir coordinator
Tall, dark, handsome with the same
feature she saw in her vision
From the moment he set his eyes on her
She knew he was trouble!
He was the opposite her former guy
He was domineering, authoritative
and acts as if his height gave him a
superior air over all of them!
She matched him dollar for dollar
They were like Tom and Jerry
The choir members were sure to see
sparks flying at any rehearsal when
he calls her name to do anything
The minister in charge of choir called
them one day after rehearsal and said
"You guys will marry each other, i have
seen your wedding"
She walked away from the meeting!
She knew it was true
She just didn't bargain for the sealike
personality he was
Her former guy was like the lagoon
Stable, quiet, responsible, attentive
surefooted, reliable, responsive, caring
loving, doting, tolerant, accommodating
and very feminine in some ways!
He allows her to take the lead and gives
her whatever she wanted
But this...This guy!
This dictator! No! She would
rather remain single than marry someone
who would not allow the man in her express
himself!
She had never been contented to be just
a woman
He was too much of a man!
Like a total man without any feminine side
She wouldn't have the lead
She wouldn't have her way
She knew it wouldn't work out!
She left the church
She got a job at an IT firm somewhere in
the city
She started asking the Holy Spirit to settle
her marital destiny
Another guy came along, the son of the
pastor of the church she was attending
She started considering it
He invited her for his birthday party
She got there in the evening
The first person she saw was the choir
leader of her former church
She greeted everybody
when the party was over, she was seen
off by her "toaster" who invited her
When she got home, she was about
undressing when her mother came into
her room
Her mother said "You sure know how to
pick tall guys, where did this one come
from?"
Tall guy? At her house?
She walked to the sitting room and saw
him standing there under the light
looking gorgeous!
She approached him with a smile
"What are you doing here at this time of
the night?
He didn't say a word, he just smiled
She smiled too and walked closer to him
He waited until she was within his
reach
She kept a social distance and asked him
again
"What are you doing here at this time?"
He closed the gap slowly, looked into her
eyes, bent his head towards her, lifted
up her head with his right hand and
Kissed her!
Right on the lips!
Her knees wobbled badly!
He held her!
She cried
He cried too
There was not one word said!
She was finally in his arms, right where
she belonged
All her protestations flew away like chaff
before the wind
Six months later, they got married!
PS: The marriage took place in Lagos, 2010
The Holy Spirit kept the marriage by his power
Their home is blessed with four sons!
She said she couldn't explain how the Holy Spirit
silenced all her doubts without a word
He said he knew it was inappropriate to kiss her
But the two of them couldn't seem to agree
on anything when they tried words
He loved her and there was only one other
way to communicate his feelings
She said she would have slapped anybody who
dared kiss her like that
Especially him
And yet....
I am not asking unmarried couples to
start kissing each other up and down
if that is what you read here, you need
to become born again!
I boldly testify to the dynamics of the
manifestation of the power of the
Holy Spirit in the life of many believers
who dared to walk in him faithfully
His sheep indeed know his voice