Rasputin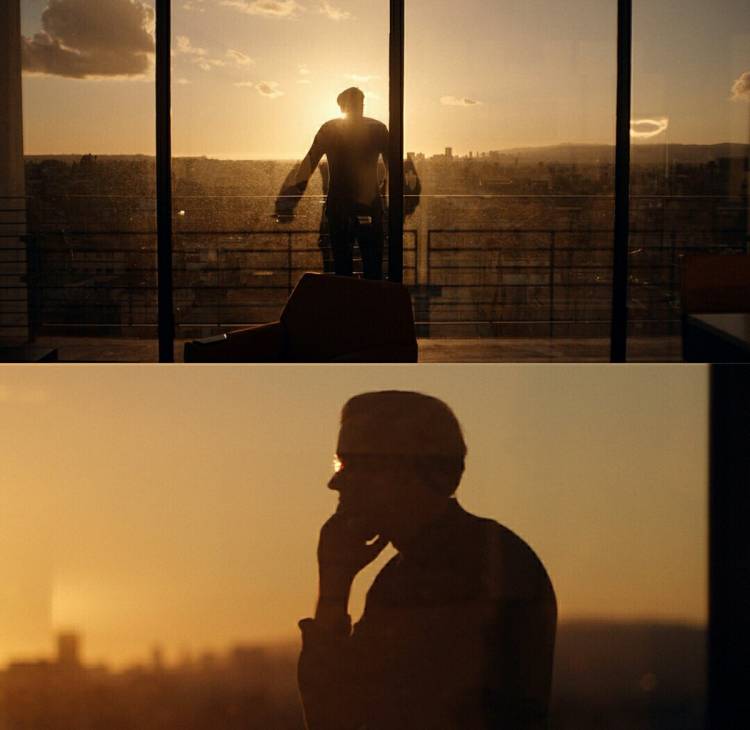 When they told him about the young man sleeping in the church
He was moved with compassion
The procedure of the church was simple
The homeless would be assisted to seek shelter elsewhere
Nobody was allowed to sleep in the auditorium
Some people dump their sick relatives in the church
Hoping that the Holy Spirit will touch such people somehow
Sometimes the Holy Spirit does
Sometimes such a person dies
And it becomes a problem
Most of the time the relatives would be far gone
Such a corpse would be the responsibility of the church
There had been countless cases of such
The church had to take a tough stand against it
In the morning, the sanitation department went round
If they see any infirm person unattended to
They family or relative of such is arrested
Or such a person was taken to the healthcare
centre for medical attention
The young man didn't look sick to him
"How long have you been sleeping in the church?"
He asked the young man
"Two months sir" the young man replied
"Two months?" He echoed!
He looked at the young man critically
Mosquito bites and rashes were all over his body
"Where were you from?" He asked
"I am from so so village, in the eastern
part of the country,
I came to the city to earn a living
I had nobody to help me after I graduated from
the University
I decided sitting in the village will not bring me
the good job I needed
That was why I came to the city!
I had nobody to help me but I trust God!
I know God will help me!"
He gave the young man some money to
get something to eat
That evening, he spoke with some members
It is their Christian duty to cater for the young man
One of those he spoke with agreed
But he had a condition
His house was located in Alagbado area of Lagos
Can the young man live that far away from the church?
The young man agreed
He went to Alagbado with the member
The member offered the young man free shelter in his boys
quarters and three square meals
The young man was able to go out every day in
to search for a job!
Every Sunday and midweek, the young man
would come to the church for midweek services
He was dedicated!
He was prayerful!
But he couldn't get a job!
The young man came to him in tears after six months
Sir, please, I will do anything
Let me be your personal assistant for free!
I will not collect a dime!
I am tired of sitting idle at home!
He laughed!
"I am a Personal Assistant to the Pastor of the church
I cannot also have a Personal Assistant!"
But he understood the young man's desperation
He called another church member who had a school
Please, can you try out this young man as a teacher?
The church member agreed
He was employed as a primary school teacher
Years went by
He was made a parish pastor
The young man suddenly turned up in his church one day
"Sir, he said, I have gotten a job with a bank
I need you to sign as my guarantor"
He said no!
I cannot sign as your guarantor because I don't know you that well
I can sign a reference letter for you
I can equally speak directly to your employers about
your conduct since I got to know you five years ago
But I cannot sign a guarantor's form.
The young man was shattered
he had expected that the guarantor's form would
be signed without any scruples
"Sir, I studied accounting, I am just wasting
away at that teaching job"
He needed an accountant in his own firm
He decided to employ the young man
He operates a bureau de change
it was a small scale enterprise which he set up after leaving
his PA job two years before!
The young man resumed the following day
He was very dutiful
Took the job like his own
He was the first to arrive and the last to close
He was also very frugal in spending
He used the analogue phone
Dressed neatly but wears nothing fancy
Has zero taste for the luxurious
And was very focussed!
He benched him for the first six months
He wanted to study him
He wanted to prove him
He gave the young man menial tasks
and assignments
Nothing relating to cash
After six months, he started giving him duties
relating with cash!
The procedure for cash disbursement in their
office was standard
Nobody goes to the bank alone
They all work in pairs
This was both for their safety as well as to prevent
one of them getting funny ideas about running
away with the money meant for business transactions
One year after his employment
The company had an order for 30,000 USD
The young man and a colleague were supposed
to go to the bank and make the transaction
The young man came to the office
Told his colleagues he was going to eat
Went to the bank, collected the money
and vanished into thin air!
It took three hours to discover what he had done!
He called the police
The police got to the young man's house
The house was empty
They tried to trace his phone
They couldn't because he was using analogue
phone
They traced his friends and relatives
They were all in the east and claimed not to have seen
him since he left the village
The police widened their search grid
They found him
The young man had left the country for Canada on a late flight
He had holed up in a hotel close to the airport for
three days while the search was going on
The young man went away with the money!
He had to give up the search!
It was the height of human wickedness!
His business took a bad hit and he had to sell
his properties to mitigate the loss
But somehow he survived!
He never heard from the young man again
PS: The young man in question was not the first
person to do something like this
There are many examples
People so twisted that couldn't see a line of demarcation
People so selfish that they would hurt anybody to
make a name for themselves and acquire the vain things of life!
Whosoever thought he or she could build his or her fortune
on the misery of others must rethink!
God's silence is not an endorsement
Have you ever seen the silence of the trap setter
around his prey?
Deafening!!!
The winner that lost everything!
This event happened in 2017