Sitting Duck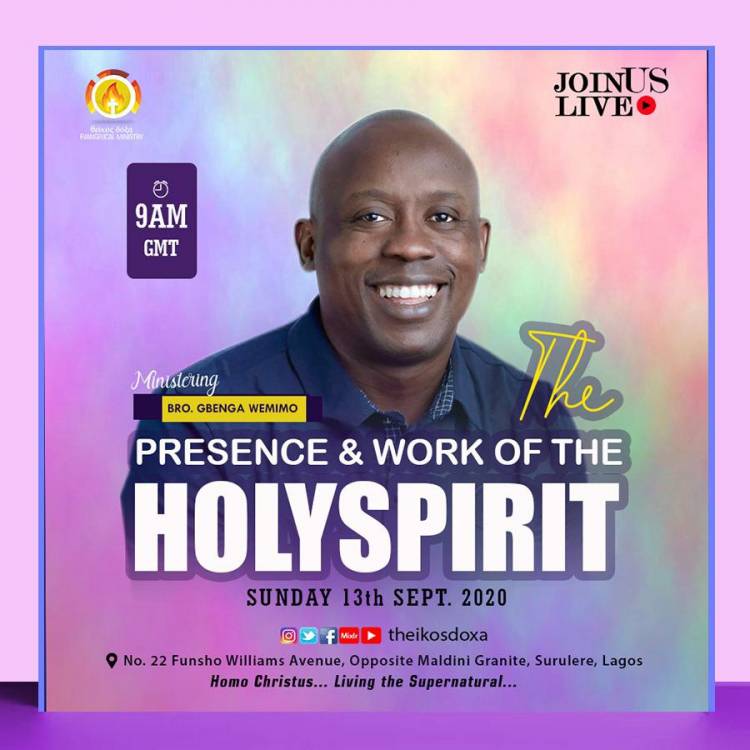 While growing up in Ibadan he attended
several prayer meetings
Only God knew what he was looking for
Looking back now he realized he went to
those meetings mostly out of boredom
and because his mother dragged him
along to the meetings in order to keep
an eye on him and keep him out of
mischief
Churches are everywhere in Ibadan and
Special programmes were a dime a dozen
CAC Oke Imole at Agbowo,
CAC Power line (Baba Olowere's church)
Where we did 24 hours marathon prayer
meetings for several years
Christ's Pillar Apostolic Church
(He has forgotten the name of the pastor
but God blessed him with three sets of
twins after 7 years of waiting on the
Lord for the fruit of the womb CAC
Agbala Daniel (My neighbours at
Alagbayun were members
Pastor Femi Immanuel's church at
Sango (Bonfire Services of every
Wednesday) Pastor Olubi Johnson's
church
Oritamefa Baptist Church, (One of
the first Baptist churches where praying
in the spirit was allowed)
Celestial churches (Especially during
their harvest anniversaries)
I was in the choir, drama department,
Sunday School department, an
interpreter at youth church events
At first he had no option but to follow
his mother but as he grew older he
was dragged to these churches by his
zealous mother who believed in
the power of prayer and the potency
of the anointing
His mother was born into a Muslim home,
her Father was a herbalist and a very
important Islamic chieftain in Ogun State
As a child, some Cherubim and Seraphim
prophets came to Sagamu in 1949 and
prophesied my mother's conception and
birth
His mother was born in 1950 in the exact
circumstances described by the C&S band
of prophets
The prophecy was so apt that her father
was convinced beyond a doubt
that she was a "daughter of prophecy"
The prophets also left two warnings
1) The child must be allowed to practice
any religion she wants by her own will and
2) The child should live in a city close to
the sea
His mother's parents sent her to Lagos
to live with her uncle when she
was five years old
Her mother was especially convinced
the prophecy must be followed to
the letter so that God will not be angry
with her
She was also a Muslim and had never
had any dealings with the Christian God
His mother's uncle was a medical doctor
who converted to Christianity
while studying in England
He built a hospital in Lagos and stayed
away from his Islamic and fetish roots
as much as possible He and his wife
had been married for 9 years without
a child
When his sister arrived with her daughter
and went on her knees pleading that
he should take the child, he had no option
Somehow he was able to convince his
wife to take in the little girl
That was how the prophecy of "live close
to the sea" was fulfilled
He had also been told not to take her to
church or send her to the mosque unless
she asked to be sent or taken to either
My mother got to Lagos on a Thursday
Those days, the Bolekaja Lorry that
transports travelers from Sagamu to
Lagos only plied the route twice a week
They had to leave at first light for her
mother to return home with the same
lorry later that same day
She settled in very quickly
On Sunday morning, she was awake
and dressed before everyone else in
the house
Since she grew up in a Muslim home,
she was used to waking up very early
for the first prayer of the day
Her uncle and his wife attended the
Anglican church
The church starts its Sunday worship
by 10 AM
She had made her choice
Her Uncle's wife found something more
presentable for her to wear
That was how she became a Christian
She was enrolled in school and in no
time she became a Lagos girl
She finished her secondary school and
was offered the opportunity to go into
nursing or secretarial studies
The chose the latter because she
couldn't stand either the sight or
smell of blood
Her mother got worried
The prophecy was supposed to lead her
in a supernatural direction but her life
was mundane
Her mother kept wondering what they
did wrong...
Adewale Ayuba grew up in their community
He was already fulfilling destiny and
he was not a child of prophecy
Every time her mother saw Adewale
Ayuba singing at events, she would
worry about her daughter
The Prophets said "Her voice would
be heard all over the world" And yet...
Eventually, she met a young man
He was a Christian from The Apostolic
Church
She was nineteen
He was Twenty-one
Before they could ask what was going on,
she was pregnant
She grew up in an environment where
such is allowed and she was tired of
not having her own home waiting for
whatever her mother kept claiming
will happen to happen
Her mother was so disappointed
The pregnancy and subsequent marriage
convinced her mother without a doubt
that they had failed to do something
right and the prophecy had somehow
failed
Over the years, whenever her mother
came to see her in her uncle's house
Her mother would impress upon her
heart, the fact that she wasn't ordinary
due to the circumstances surrounding
her birth
Her mother would say "I had given up
on childbearing after having your two
older sisters, your father had done
everything she knew as a herbalist and
even consulted other herbalists with
sterling reputation but nobody could
cure my bleeding problem
After having your older sister, I bled
nonstop for seven years
After the fourth year, I encouraged your
father to take a second wife because
I had not given him a son
I had spent so much time on the sickness
that it was affecting everything else
I decided to face my business & raise
the two children I have been blessed
with
Your father married the second wife
and she started having children
I was not happy with it but it would
be selfish of me to ask your father
not to have sex or have children again
because i was sick
I took it as my destiny
I had just returned from the kola nut
market that fateful year when these
band of prophets came to our street
at your father's house in Sabo
They usually came around once or
twice a year giving prophecies and
acting like weirdos
They were a very good source of
entertainment and their visits usually
generated a buzz in the community
that lasted several days
We usually ignore them
Their church was located in the outskirts
of town
We accorded them the same respect
we accord masquerades and other
uniform wearing cults, they had a right
to perform whatever tricks they had
conjured up in peace but on that day,
they came straight to our house and
asked for me by name
As soon as I saw their leader,
something strange came over me
It felt like hot oil was poured upon
my head
I screamed and started stretching and
retching until i vomitted a small pod
The whole community was there
Your father was an Osupa Adinni,
at the local mosque close to the house
do you know what that means?
Do you?
For these prophets to come and heal
me of the sickness the whole community
knew about for years
There was no secret in those days
As soon as the affliction came upon me
and your father started making inquiries,
everybody knew I had it
When your father took a second wife,
everybody felt sorry for me
Even though it is very true that he
has a right to marry more than
one wife according to our religion and
culture, our marriage was only five
years old when I got that affliction
I was still a young bride and your
father had no plans of taking a
second wife
All the herbalists and alfas had tried
their best to heal me
I had eaten concoctions and sat on
all sorts of cooked herbs to no avail...
But when those prophets stepped in
the bleeding stopped instantly
Then they gave me the prophecy
about you
So you can see you are not an ordinary
child
You are a glory that cannot be masked
Remember that always"
She heard her mother clearly but when?
She tried the "Speak for thy servant
heareth thing so many times"
(She heard the story at the church
about how Samuel heard from God)
It didn't work
She didn't hear a word from God
She didn't get any direction
(It was so bad that she didn't even
dream or have nightmares)
She couldn't stay in that spot forever
That was why she moved on with
her life
God will speak when he wants to
In the time being, she must live
Her marriage was a good one but
there was a lot of struggles
Especially financial struggles
Sometimes their parents had to bail
them out with foodstuff and money
Her mother couldn't take it
She couldn't bear the thought of
a daughter of great destiny as
told to her by true prophets of God
struggling for things
It was so bad they borrowed
matches, salt, and other things
from their neighbours
Her husband was a teacher and
a taxi driver
She was a secretary at the University
college Ibadan and yet, their life
was a string of debt and calamities
She started a butchery business
bought freezers and started selling
beef and goat meat
Suddenly power failed for two weeks
and all her products went bad
She started several petty trades
but they all failed
Her mother was convinced it was
because she left Lagos to settle
down with her husband at Ibadan
"You left the sea, the Prophets
specifically said you must not live
too far from the sea"
That was her mother's cry
But she grew up in Lagos and God
did not speak
If the sea was a requirement, God
should have spoken since
She always found a way to ignore
her mother
In 1979, her mother died in a motor
accident
Her eldest sister told her their
mother died screaming her name
and begged her to convince her
husband to move back to Lagos
with the family just to honour
her mother
She said she had heard
Of course, it was not a practical
move
Their life was in Ibadan
They were attending a Baptist
Church at the time
When she got back home from the
burial, she decided she had to
take her mother's words seriously
She was obviously missing
something
The following Sunday, she went
to a CAC church for service
She wanted to hear from a man
of God who hears from God
If God had decided not to speak
to her directly
She might as well go through an
intermediary
The Pastor of the church told her
of her immediate challenge
She was married and had three
daughters, she had been praying
to have a son blah, blah, blah
The prophet told her she would
have that son and she did so
a year later
She decided to be attending the
prophet's church
She learned to read the Bible and
started growing in that church but
the prophecy about her destiny
remained hidden
After five years, she left the church
and returned to the Baptist church
due to some pressure from her
husband but during the week
she found the time to attend what
she termed "living" churches
where the gifts of the spirit were
encouraged so that she would
not be caught in the "coldness
of her husband's church was
attending"
This was practically the reality
He grew up with
A Baptist on Sunday and a
"This is a great man of God's
fellowship" attendee during the
week
As a result, they drank from many
unsatisfying fountains and the
idea of God became nauseating
to him
How can God be so elusive?
How can God give a prophesy and
the forget to fulfil it
He remembered the Prayer points
in those churches
"Remember me O Lord"
"Don't forget your promises O Lord"
"Every word of prophecy spoken
over my life that has been delayed
or held back by the prince of
Persia, be released unto me now"
"Open the book of remembrance
unto me today O Lord as the King
did for Modeccai" and so on
His mother prayed those prayer
points day and night for many years
without getting any result
All her mother's friends also did
the same
He wondered why anyone would
serve a God who claims to answer
prayers and yet watch as his children
pray the same prayer every day for
several years
It just didn't add up
Eventually, he met the Lord in his
twenties and the experience was
totally different for him
He could hear the Holy Spirit from
day one
He was led by revelations, visions,
the impression and sometimes even
an audible voice in his ears
What was the difference?
He spoke in tongues!
It took him a long time to figure
this out
He has seen his mother speaking in
tongues before and assumed she
always spoke until he engaged his
mother in a discussion one day and
his mother said she only spoke in
tongues when the spirit is heavy
upon her or when the worship song
was very intense
There is indeed a step between life
and death
All his life, he had lived a led life
and everybody could see his result
His mother saw it too and glorified
God on his behalf every day but
she was set in her ways
The doctrines she had been exposed
to and the kind of interpretations
many gave the scripture through
the flesh handicapped her from
fulfilling destiny
His mother consoles herself daily
that what God didn't do for her she
did for her son but he knew better
He knew she had lived a religious
life at the expense of the supernatural
life
He made sure his mother's dream of
recording a music album came to pass
His mother had also written unpublished
books which he would publish
As his mother approached the age of 70
he wished someone who truly understood
the gospel had spoken to her and taught
her the truth about the gospel and the
power of the Holy Spirit
He was sure she would have done so
much more than wait and wait and wait
for the fulfillment of a reality which was
hers in Christ already
Religion was Cain
Spirituality was Abel
Religion was Esau
Spirituality was Israel
Religion was Adam
Spirituality was Christ
Religion and spirituality can wear
the same garb and look identical
but they have a fundamental
difference
Religion is about the outward man,
accolades, appearances, and activities
Spirituality is all about the Inward man
Renewal, transformation, and
awakening
Which do you practice?

PS: God had given us everything we
require for life and godliness
We have the mind of Christ
We have the Holy Spirit
And we keep begging God for
bread!
God is not withholding any promise
from us
Stop praying the wrong prayers
and jumping from church to church
Be filled with the Holy Spirit
Pray in tongues, meditate on the
Word of God and watch your
life transform from Glory to Glory!
If you want to receive the gift of
the Holy Spirit and start praying
in tongues, please reach out from
any nation of the world
gsw@gswmi.org, admin@gswmi.org,
+2348072744871 (Whatsapp message
or text message)
If you're worried your church does
not have a community you can grow
with in prayer, please relax
You dont have to leave your church
We will fellowship together online
and you will grow
Stop being a sitting duck waiting for
something that is already yours
In Him, we have all things
GSW's notes: What was his mother
looking for?
Divine guidance
She wanted to be guided into the
will of God for her life
She wanted to hear the voice of
God
She wanted divine leading and
direction but she was going about
it the wrong way
For what man knoweth the things
of a man, save the spirit of man
which is in him? Even so no man
knoweth the things of God, but
the Spirit of God. 1 Corinthians 2:11
It was supposed to be a spiritual
journey within as she learns Christ
and grow in her walk with the Holy
Spirit but many people like her
relied on external direction and
external leading which would
make them dependent on others
rather than the Holy Spirit for
their journey into spiritual and
destiny fulfillment
Announcement: I will be teaching at
Theikos Doxa Evangelical Missions
tomorrow on the practical reality
of the Holy Spirit
Notice that i wrote Teaching and not
Preaching
I am a teacher and my duty is to
make you learn and do the gospel
If you have unfulfilled prophecies,
you cannot see the fruit of your
walk with the Holy Spirit or you are
going through a spiritual dry season
I am inviting you to please be there
If you have a lingering sickness or
affliction that you know is spiritual
"Spritual attack" like many call them
Please come around
You can make your findings before
coming to be sure it is not a come
an sow seed gimmick or those
prophetic nonsense peddled by
charlatans!
I am a Christkind, I do only what
I see the Holy Spirit do.
See you in the morning