The Howler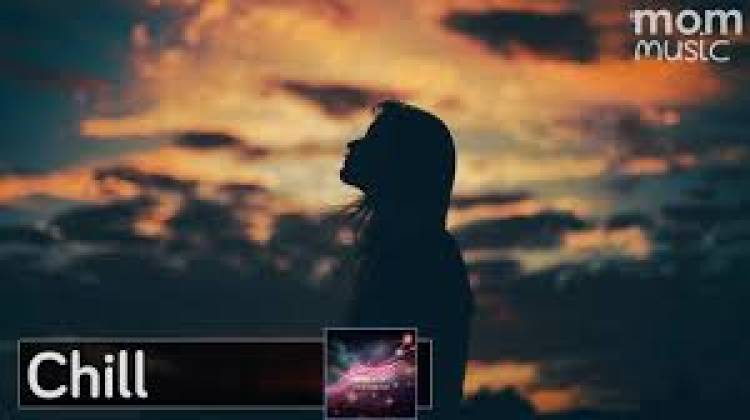 The dream would come late into the night
Between 2 AM and 3 Am
While she was having the dream, she would
feel a hand holding down her neck
Chocking her terribly
At the same time, she would see a group
of women, seven or nine of them
Force feeding her what looked like
liquid fire!
The women had fire in their eyes. they
were usually dressed in red
Three of them usually held her down
She would see herself spread-eagled on the rock
They were usually on a mountain top
One woman would sit on her laps
The other two would hold down her left arm and
her right arm down while their leader
force open her mouth and feed her with the fire
right from a simmering hot container!
Once they were through feeding her, they would
leave her there, trying desperately to claw whatever
it was out of her mouth!
Eventually, she would give up and just lie there
Looking right into the sky and praying for death
That was usually the point she would wake up!
Grabbing her throat and gasping for breathe
Sometimes she would wake up vomiting all
over herself
From that moment, her entire body would be on fire
She would feel as if hell was living right inside her
All her veins would be on fire
Her blood would literally be boiling
But doctors would insist there was nothing wrong with her
Her mother told her she had always been like that
Screaming from her sleep from when she was a child
It was especially pronounced whenever any
exciting event was coming up
Christmas, New year, her birthday, Easter
and later when she started school, her examinations
She couldn't recall a year she spent the
new year in good health!
They changed churches over thirty times
Her mother literally became a prayer warrior because of her
But the problem persisted
They gave her Holy water to keep at home and
instructed her to drink it immediately after the
attack comes
She drank it!
Nothing!
The pain only intensified
Her Father had several wives and didn't consider her
worthy of his attention
He used to call her "Ogbanje" the possessed one
and would tell her mother to return her to wherever
she got her from!
Apparently, someone told her father that she
was sent to him to ruin him and drain all his finances
For this reason, her father never gave her money directly
Even during the festive seasons when he would
invite drummers and singers to the house
and spray money on all his children
He avoided her
Preferring to give her money to her mother
to spray on her
She hated her condition
It was a big disadvantage to her
Nobody treated her like a normal child
Her teachers truly believed she was a witch
or an "Ogbanje and therefore avoided her like a plague
Nobody wanted her to unleash her evil on them
She was the victim and nobody saw it
Her classmates' composed songs for her
She didn't have any friend
During the break, she was always by herself
it didn't help that she hated herself too
She wanted to die but lacked the courage to kill herself
She would mutilate herself unconsciously
Sit somewhere for long enough to get distracted
and before she knew it she would be cutting herself
with stones, blade, biro cover, or hitting
her arm against a wall
She never felt the pain
The pain within her body was worse than anything
anybody external can do to her
She got into fights and squabbles sometimes
just to have some form of human interaction
She was not accepted anywhere and by anybody
Even by her mother!
She would sometimes see her mother looking
at her with that eye!
Tat eye that seemed to say "What did I give birth to"
She sometimes looked at herself in the mirror with
that eye!
She really hated herself
But she still forged on in life
Somehow she always passed her examinations and move
on to the next stage
She passed her university entrance examination
without
breaking a sweat
She was admitted into the University to study psychology
It was while she was in the university that she really
changed
She became a woman, a beautiful woman
The university provided an "escape" environment for her
nobody knew her rotten past and she was able
to blend into the school as a normal person
Except towards and during the examination period
She would be in the clinic throughout
The prayer warriors of the fellowship she
was attending on campus would pray ceaselessly
She would barely be able to make it into the examination hall
and back to her sick bed
But always she would pass with flying colours
She sometimes couldn't even remember what
she wrote during the examination or how she managed to
live through the experiences
But she did
Eventually she graduated!
She had made a ssecond class upper grade in accounting
She had two guys trying to see if she would
be their girlfriend
But she turned them down
It is those who have not see fire blazing
that insults the god of thunder!
No love can withstand her condition!
Nobody can love someone who hates herself!
As soon as she graduated she got a job far away
from home
She doesn't go home at all if she could help it
There were too many unhappy memories
In the city, she was just statistics, another
stranger in a mega-city
It was much better than be the most popular
weirdo in a village
She never got used to the dreams
She took up the fight from where her mother left it
off
She visited alfas, prophets, spiritualists, seers,
liars, con men and women of God, cheats, scoundrels,
Palm readers and necromancers
Nothing worked
She took to sleeping in the church towards her
birthday or festive seasons
She attended a white garment church and wore
the uniform to sleep every night
It somehow helped her a little
She learnt not to struggle with the visitors
At a point, one of the big prophetesses declared
her a prophet and said her visitations are
from a sect of Malaika from the heavenly realm!
She didn't believe the woman for a second
But she loved the fact that she could dress like
a prophetess and be accorded the respect given to
prophetesses!
While it is true that her dream comes true,
all her dreams are always evil!
When the nights are dark and she laid alone on her
bed, she would ask God questions
Why me?
Why did I come to this world?
Why was I suffering like this?
How come my reality feels like I am eating sand
all the time?
I have heard that people were happy
But I am not happy!
I have heard that people are rejoicing
But not me!
I have heard that people are singing songs of praise
But not me!
I have never known a day of joy in my life
Why me?
Who are these tormentors that didn't grow old
They had been tormenting me since I was a child
And I hoped they would grow old and die
They didn't!
When will I be free?
She read on twitter that the Brother in Jeans and T-shirt
would be coming to Port-Harcourt
She has heard a lot about him
She decided to go and meet him at the airport
But she didn't know when he would arrive
She didn't know where he would be ministering
So she prayed and said "God if he can help me,
let me meet him whenever I get to the airport"
On the day he was to come into Port-Harcourt
She got to the airport by 2 pm
She sat there looking at all the passengers
Hoping to see a young man carrying a big Bible
but wearing Jeans and T-shirt
She waited for about fifteen minutes
Then she told herself she was just being silly
What was she thinking?
She turned around and bang!
She saw him!
It helped that he was wearing the "GSW" T-shirt
and looking all confident like he owned the world!
He was with a young man in a long sleeve shirt!
She knew him as soon as she saw him
She went to the Airline counter and bought a ticket
She would fly with him to Lagos
He definitely could help her!
The announcement for their flight was made twenty
minutes later
She followed him into the aircraft
After he settled down on his seat, she asked the
person seating beside him if they could switch
places
The elderly Indian man agreed!
She sat there beside the Brother in Jeans and T-shirt
She noticed that he was blocking his ears as the
flight took off
She laughed!
She didn't know why she was so amused!
The guy was really very uncomfortable
Once they had taken off, she said "Hi"
They started talking
The flight was for one hour and ten minutes"
She told him her life story!
She wasn't even sure if he was listening
It felt as if he was just being polite
But she talked on and on anyway!
When they landed her said
"I will show you a dimension of the spirit
once you see it, just walk into it"
She didn't understand what he meant but she nodded
They were standing just after the airport
She was wearing a red shoe, a red skirt and
a butter-coloured blouse!
"Were you a twin?" He asked her
She said yes but that her twin sister died as
soon as she was born!
"Are you willing to accept Jesus as your Lord and saviour?
She said Yes!
He prayed with her, led her to Christ
Then he laid his hands on her head and said
Be filled with the Holy Spirit
Then he said "Stand beside me, here, bring out your phone and take
a picture, tonight you will see yourself here with me, this moment
you are freezing will unfreeze and you will walk into that
dimension, after that you will be set free"
Then he got into his taxify and left!
WOW!
She felt very bad!
He couldn't wait to deliver her and command the
evil spirit to leave? He wasn't even bothered about how
she would return to Port-Harcourt?
WOW!
She went into the airport and booked the next available
flight back to her base!
She didn't believe him at all!
Dimensions and dreams!
Nonsense!
She got back to her flat by 11 pm
She showered and slept off on the couch
And it happened by 2 AM
She saw herself and the fire carrying women
She was spreadeagled, as usual, the women, all nine of them
were present
She was held down as Usual but instead of crying in pain
and feeling the same choking feeling
She was praying in tongues!
She was praying and praying and praying
The women couldn't shut her up
She just kept praying in the Holy Ghost
Eventually, the women gave up, they just released her
She gathered herself and stood up on her feet
Still speaking in tongues, she looked upwards
She saw herself in a picture alone!
She was dressed as she was when she was with
the brother in Jeans and t-shirt earlier in the day
It was as if she became two people in that dream
The tormented one and the happy one
She walked towards the happy one
When she got to her, they embraced and the tormented
one disappeared!
And there he was, the Brother in Jeans and T-shirt,
standing right beside her!
He said "Welcome home, daughter of Zion,
welcome to Zion"
She suddenly started laughing in that dream
She laughed until she woke up!
PS: It's been Six months!
The brother in Jeans and T-shirt met her on December 24, 2018
She didn't call or share her experience since then
He had totally forgotten about her
Until today!!
She called to say thank you and shared her experience
She had written her ICAN examinations without any pain
She had spent the last Christmas, New Year and Easter
without any evil visitation
He explained to her that some people use
dead twin siblings to do certain fetish thing
that affects the living twin's reality! (won't explain further)
She was one of such and had been set free!
The Holy Spirit had set her free forever
She wanted to know if the young man she just met
is the will of God for her
The Brother in Jeans and T-shirt told her she would
have to ask the Holy Spirit for herself!
She is a new creature now
The days of consulting spiritualists are over
She must grow in the Word and in her knowledge of Christ!
If you are still in any yoke
And you are Born Again
I have a question for you
What are you doing there?