The Pattern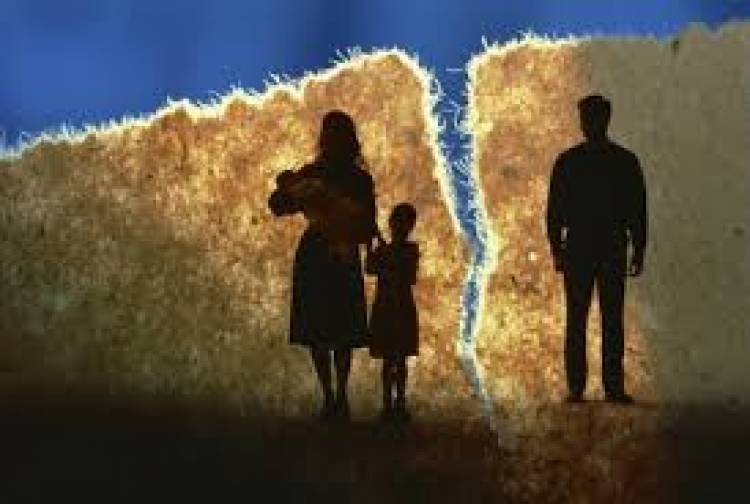 She came to him one day and said
"Her mother asked her to bring three
names of potential husbands to her
for prayers!
She said his name was one of the three
names she gave her mother!
She wasn't in a relationship and her
mother was fretting badly over it!
She had to give her mother something!
Since he was a friend and a classmate,
she included his name in the list!
Her mother went to "pray"
and he was the one that was selected
to be the choice of God for her!
She would have left the matter there
But her mother had insisted that she
must bring the young man home!
As far as her mother was concerned, if parents
don't help their children navigate the waters
of their relationships, mistakes are inevitable!
She wanted him to go home with her
to pretend to be her "man" just to get
her mother off her back
He didn't know what to do!
She was a dear friend and a good
Christian sister, he knew she desperately
needed his help but he couldn't do it!
He hated the idea of deceiving anybody
even if it is for a good cause!
They had discussed marital issues before
and she confided in him that she was not
sure she wanted to get married!
Her plan had been to travel abroad for her
masters and conveniently get lost
without a trace
She was convinced marriage would be a terrible
experience for her
Her family had an established evil pattern,
her grandmother met her grandfather in Aberdeen,
they got married and had only her mother!
When her mother was five years old, her
grandmother left her
grandfather in Aberdeen to attend her Father's
burial ceremony and never went back!
She didn't give a reason, she just stayed back
in Nigeria!
She didn't remarry, she got a job and started living
as a single mother!
Her grandparents never really divorced, they just
lived apart because that was what her grandmother
wanted!
Her parents took the cue from her grandparents
They went through a terrible divorce when
she was a teenager, she was an only child!
She didn't really understand why they
got divorced
They tried to explain it to her
They tried really hard
She thought either of them was cheating,
but it wasn't so
They were both independently wealthy and had
great careers
Her Father was a chattered Accountant
Her mother was a lawyer, the only child of a very
rich marble tycoon based in Scotland
It made no sense for them to split up over
attitude issues
Her father said her mother had a bad temper
and would say all sorts when she was angry
She accused her father of trying to poison her
Her father refused to be entreated afterward
He said "He said he couldn't cope with a woman
who cooked up such a story out of spite!
For him, the woman had practically laid
the premise to murder him!
Her mother apologized
She said she did it out of anger
She said she didn't know what she was doing
But her Father refused to reconsider his stance
He sued for divorce and walked away
He refused to fight her mother over her
or any property
Her father left everything for her mother
He rented an apartment somewhere about
30 minutes drive from their house and started
living alone
She visited him every other weekend and
sometimes he would take them to school and
pick them from school when their mother was
in court or out of the country
She nursed the hope that they would reconcile
She wanted badly for her parents' marriage to work
Her father was a good man
Her mother cried for many months after the divorce
It was a horrible mistake
Her mother wished she hadn't said what she said
Wasn't love supposed to forgive all things,
cover a multitude of wrongs and bear stuff like that?
Her mother was a good woman too
It was just that whenever she got angry,
she would say all sorts just to provoke a
reaction
Her Father had a very thick skin
He was never moved by her mother's antics
Until her mother said what she said!
She knew her mother didn't mean it
Her Father too must have known her
mother didn't mean it
It felt to her as if her Father just wanted out
of the marriage and capitalized on her
mother's foolishness to get out of it with
his reputation intact
She prayed to God every night
Let Daddy forgive Mummy
Let Daddy take mummy back
Sometimes they would go for a picnic
and the two of them would smile and
hold hands
It gave her great hope
There was a day they even kissed
when they thought
she was not watching
But four years after the divorce
Her Father introduced another lady
to her and told her
he was going to marry the lady
The lady was already pregnant
Her Father explained that she had been seeing
the lady for sometime
Three months later, her Father married the lady
It affected her in the most awkward way
She stopped praying and she resented love
Love wasn't supposed to be like that
How could two people who love each other
find forgiveness difficult?
Her Father explained to her that her mother
refused to change
"As good as your mother is and as loving as
your mother is, her temper and impulsive
behavior especially when she was angry is a
serious problem!
I thought we could make it work and waited
but even now when we are no longer together
and seldom see each other, she has accused
me twice of trying to use
her to do money ritual!
She asked me to call her mother
and I refused because i don't want to give
people false hope that we were back together!
The next thing I know, her mother called me
and started cursing me!
Screaming that I will not live long for trying
to use your mother to do money ritual"
When i called your mother, she said she had
to say so to save face!
She said since I refused to call her mother,
she had to tell her mother something horrible
about me so that her mother would stop
disturbing her to reconcile with him!
Of course, she didn't know her mother would
call him and spill the beans, but her mother
did and the beans was spilled big time.
That was the moment he concluded her
mother was incapable of changing!"
When her mother heard that her Father was
getting married, it broke her
She became worse
She started saying even worse things about
her father!
Perhaps saying bad things about her father
helped her mother cope with the harsh reality
But it justified her father's refusal to continue
in the marriage
Her mother got so bitter that the mere
mention of her
father's name drew her angst!
That was why she told herself she wouldn't
get married
She didn't want to end up like her mother!
She learned how to manage her mother
She made sure she didn't mention their
father's name around her mother!
It was that venom she was avoiding!
Her mother couldn't be reasoned with and
she wanted to avoid a fight!
She begged him to would follow her home!
Pretend they were seeing each other,
listen to some words of advice from her mother
and save her face!
Her mother had promised to disown her and give
her inheritance to a charity or someone else if
she would not grant her wish!
But he couldn't do it!
He didn't want to be a party to such an elaborate lie!
He wasn't dating anybody and he had no plans
of dating her!
She begged him every day, especially as the
holidays approached!
He told his roommate what was happening!
His roommate volunteered to do it
His roommate felt the request was
not unreasonable!
He told her his roommate's offer and introduced
the two of them
His roommate followed her home!
They graduated, went to serve and as soon as
they returned from service he was informed that
they (His roommate and her) would be getting married!
His roommate asked him to be his best man!
He joyfully accepted!
The wedding was a success!
Once they were done with the ceremony,
he went on with his life
Traveled abroad for his masters and got a job
with a public relations firm
By the time he returned to the country, he was
informed that she and her husband had relocated
to Scotland!
He didn't have the time to follow them up or
talk to them!
He remembered them with fond memories
and prayed for them
He was also seeing a lady, a diplomat's daughter
and things were looking serious
He was sleeping one night when the Holy Spirit said
"call so and so (The lady)"
He heard it so audibly!
When he woke up, he picked the phone and
started calling some old friends to see if anybody
had her contact!
Nobody did!
He went to work and forgot all about the incidence
The following day, he was writing a brief when
the Holy Spirit said "Call so and so (The lady)"
He became restless!
"Why was the Holy Spirit saying I should call her?
Why were her name and image so vivid in my spirit?"
Later that day, he was informed he would be going
to Scotland to meet with a client!
The client had called the firm and asked for
him specifically! The client had also made all the
arrangements for the journey and would pick him
up at the airport
He left for Scotland two days later
When he got to the airport, she was the one
waiting for him!
She had not changed!
Not one bit!
They exchanged pleasantries and she took him
straight to the hotel!
The next day, she met with him at her office!
She told him that when she took his
roommate home to meet her mother, her mother
told her roommate that she was dying of cancer
and had been given eighteen months to three
years at the most to live!
Her mother said could die at any time but she
wanted to see her daughter get married before
she dies
Her mother offered his roommate ten thousand pounds
as an incentive, if he would propose and marry her
daughter within the next eighteen months!
His roommate agreed
After they left her mother's house, she and the
roommate agreed to do the wedding and just to
make her mother happy!
He needed ten thousand pounds and she
needed her inheritance
That was why they agreed to do a lowkey wedding
at a registry and make her mother happy
Few weeks after the wedding, her mother died!
Two weeks after the funeral, they traveled to Scotland!
The roommate went his way and she resumed at
her grandfather's company (Her mother arranged for her
to meet her grandfather before she died and
her grandfather made arrangements for her to
travel down to Scotland to spend some time with him)
She had been there for four years, working with
her grandfather when her grandfather suddenly
passed!
She had the option of selling off everything and
returning home a rich woman or managing
the assets!
She needed counsel and someone trustworthy
whom she could work with!
She prayed and his name came to mind!
She could have called him but it wouldn't be
official and
she wasn't sure he would understand without
a face to face!
She offered him the job of the Managing Director of her
grandfather's marble business!
She was the CEO of the group of companies her
grandfather left behind
He took it immediately!
Sh annulled the wedding she had with the roommate
soon afterward
He called the brother in Jeans and T-shirt
expressing his worry over the evil pattern
He was sure she would make a good wife but
was scared somewhere along in the course of
the marriage, they would break up in a mysterious
way
He called the Brother in Jeans and T-shirt to seek
counsel
They prayed!
The Brother in Jeans and T-shirt told him he was
marrying a new creature with the DNA of the
Holy Spirit!
There will only be good patterns henceforth!
They got married in Aberdeen, 2013
PS: The marriage has produced three children
The husband called recently
He had questions about the Holy Spirit
and how he works
Just like we all do!
He wanted to know if his wife needed to do
any restitution for deceiving her mother in order
to get her inheritance
"Has the Holy Spirit condemned you in any way
since you guys got married?" The Brother in
Jeans and T-shirt asked him
He said "No, He was just asking to be sure"
The Brother in Jeans and T-shirt told him
he shouldn't manufacture sin in the name of trying
to please God!
The Holy Spirit lets us know when we are walking
in error! Pay attention to HIM!
1 John 3: 20If our hearts condemn us, God is
greater than our hearts, and He knows all
things. 21Beloved, if our hearts do not
condemn us, we have confidence before God,
22and we will receive from Him whatever we
ask, because we keep His commandments
and do what is pleasing in His sight.…