Click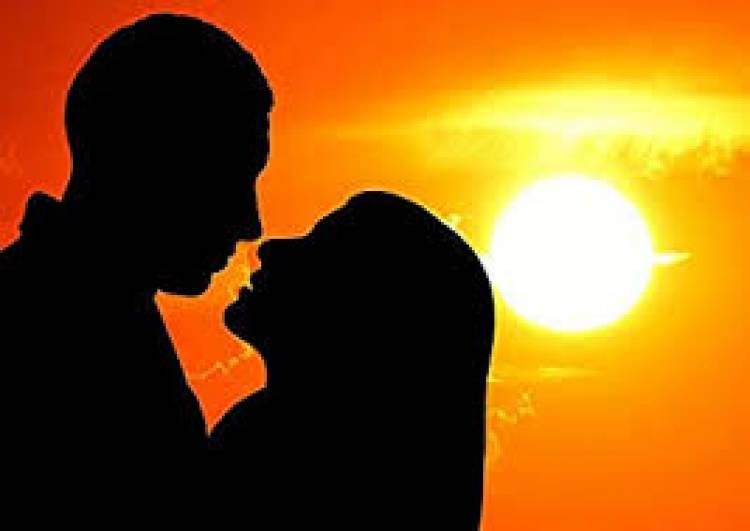 This was how they met
She was studying for her GCE examination
He was studying for his ICAN
She studied every day in a public
school not too far from
her parent's house
There was another school closeby
That was where he studied
The day before they met
There was a very heavy storm
The storm destroyed the roof of the
classroom where she studied
She discovered this when she got to
the school later the following day
She had to move to the other school
to study
As soon as she walked into that classroom
in the other school, their eyes met
She greeted him as she walked past him
towards a seat at the back of the class
It was the ideal thing to do
She settled down into her studies
She usually studied for about four hours
everyday
On this particular day, she found herself
oddly distracted
There was something about him
She kept looking at him, hoping he would
come over and have a chat with her
She was twenty years old
Her age mates were graduates already
A relationship was the last thing on her
agenda
She had gone through so much in life
as a young woman trying to survive
That the last thing she needed in her
life was a man and all the complications
"men" came with
She was seated a few seats directly behind
him
She found herself unduly drawn to him
Suddenly, he stood up from his seat and
walked out of the classroom
He left his books on the desk
This was a good sign
She knew he was going to come back to
the class
She tried to study
But his thoughts kept swimming around
her head
She had to clear her head
She also left the classroom and took a
stroll
She was not someon given to frivolous
thoughts and imaginations
She had to work for many months to save the
money she used to purchase the WAEC form
She had spent many years in secondary
school
Repeating classes over and over because
she had to cater to her poor parents at
a very young age
She needed to sit up
She told herself she needed to change
the classroom
His thoughts were costing her valuable time
When she got back to the classroom
She found him waiting by the door
He said "Hi" and that was it
They started chatting like old friends
He asked a lot of questions and so did she
They had a very unique chemistry
She couldn't explain it
It was as if she should be going to his
house with him when they eventually
decided to leave the school premises
He was seven years older than her
He was a graduate of accounting and
about to write his ICAN's final papers
He had a girlfriend he met in school
His girlfriend had just been deployed
for the youth service
He was a very honest person
He told her he felt attracted to her and
would have ignored the feeling but he
simply couldn't
She didn't know what to say
They sat together the next day as they
studied
He helped her with some of her subjects
He was a godsent
He was intelligent and willing to coach her
She was also planning to be an accountant
and the courses she was studying for were
in line with his discipline
He saw her off to her parent's house that
day
Somehow they drew closer to each other
He didnt ask her out and made no physical
overtures towards her
They studied, talked and joked together
He was very intelligent and had mastered
the art of hiding uncomfortable truths
in humor
Even before she wrote the examination
She knew she would pass all her papers
He was such a good teacher
After writing her papers, she got a teaching
job at a local primary school in their
neighborhood
he wrote his ICAN and passed
She never went to his house
He was always the one coming to say
hello to her once in a while
He got a job with a bank
She got JAMB form and started preparing
for her the examinations
She didn't have a phone at the time
because she couldn't afford one
They only saw and communicated whenever
he came down to her place of work to say
hello
She wrote the JAMB examination
He bought a car
He came to the school to see her on a
Wednesday
He wanted her to see his car
She was so happy for him
He asked her to get in the car, just for
a short drive
She obliged him
He drove her to a fast-food restaurant
He wanted to buy her some snacks
Just as she was alighting from the car
A taxi parked behind the car
A lady came charging out of the taxi
Before she could make sense of what
was happening
she had been beaten blue-black and
her clothes torn to shreds
She was seriously messed up
The lady was his girlfriend
They had never met
He doesn't say much about her
She didn't want to know about her because
she wasn't doing anything inappropriate
with him
The initial attraction they had for each other
had been channeled in a better way
He had always treated her like a younger friend
or sister
And she regarded him as a friend and mentor
of sort
Her face was all bloodied, she had nail scratches
and bite marks all over
His girlfriend was older, bigger and very angry
She was eventually rescued with her pride
and dignity badly shattered
He took her to the hospital
He kept on apologizing
He also bought her new clothes
She knew he would walk away from her
Losing him was the most painful thing for her
But she dare not say so
She was just a struggling girl who met
a ready-made guy who happened to have a
heart of gold
He owed her nothing
She had no right to demand anything
But he was the best thing that had happened
to her in many years
He helped her dream of getting an education
and even supported her financially in his
own little way
He just liked her for who she was
He was the first and only person ever who
was kind and determined to see her succeed
He drove her home that day and explained
what happened to her parents
He was very apologetic
She cried all night that day
It was not for love but for her helpless state
Whenever anybody came into her life to
render any form of help
The person always ended up leaving
She was saddled with sickly parents
and spent all her money on food and drugs
for them
She had not time to be a young lady and
have some life
He was the ray of hope she had
Someone who came into her dreary life
once in a while to make her happy and hopeful
And he had also been taken away from her
Things went quiet for three months
She got her JAMB result
She bought a phone
She had always had his phone number
recorded in her diary
She had no one else she could call
She called him, just to say hello
As soon as he heard her voice
He told her he was coming over to see her
He was at her house within the hour
He said a lot of things
He had missed her terribly and taken
time off to think and evaluate his life
He had also broken up with his girlfriend
and needed time to ponder his next move
Everything pointed him in one direction
He said he just didn't have the courage
and the confidence to come to her because of
what she went through because of him
But the moment he received her phone call
he realised he had to give his thoughts some
expression
He said "I have two rings with me!
One will last for five years and the other for
a lifetime
I want to give you the first one today
As a promise that I am willing and ready to
marry you if you will have me
But not as a yoke that will keep you from
being free to meet and befriend other
people
while you are in the university
If after four years we both still feel the
same way
I will give you the second one!
Will you marry me?
She was too stunned to speak
She just cried and nodded!
He gave her the ring only for one day
He told her not to wear it as it would
cramp her style in school
But to know that he loves her and is
willing to wait until she was ready to marry her!
It was the best answer God gave her to
many nights of woe and worry!
They were married six years later!
PS: Happy Valentines day
If you are determined to have sex today
please protect yourself
Please note that sex is not love
Sex is not a guarantee of anything but
momentary pleasure
As long as you know this and make your
decisions with a very clear head
You will be fine!
I love you too!