Corollary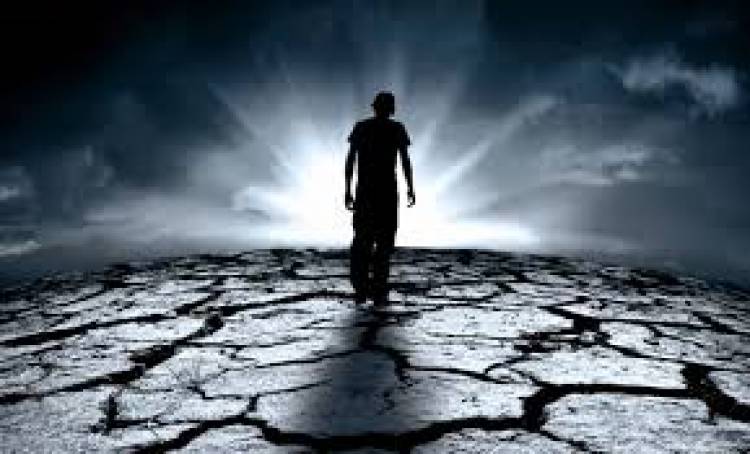 His mother was "technically" the first wife
His father inherited his mother
His mother had been married to his father's
elder brother for five years
His father's elder brother died in a factory
incident
The elder brother had struggled all his life
His father had made money early and even
built several houses
Because his father's elder brother did not have
any landed property or money in the bank
Issues came up about where to bury him
In their family, they do not "sleep" among
strangers
This means they do not get buried in the public
cemetery
It was his father that gave the family a bungalow
he built somewhere around Sango-Ota
It was his first house!
He gave the house to his elder brother's family
so that his elder brother could be buried
in the compound and the family wouldn't
have to pay rent ever again!
He also paid for the burial and made sure
the family was very well settled
It was not a surprise when six months after
the burial, the family held a meeting and
asked his mother if she wanted to remarry
within the family or outside the family
His mother said "She wanted to remarry
within the family and chose his father"
His father was single at the time
He was a serial womanizer who made money
early and was just sowing his wild oats
The family held a meeting with his father
It was agreed that his father should do as
their custom required by marrying his late
brother's wife
His father explained that he would only do
so provided he was allowed to marry his own
wives without any form of opposition from
his mother and the family!
The family agreed
His mother agreed
His father married his mother and a year
later, his mother gave birth to him
A few weeks after he was born
His father married another wife
The arrangement was simple
He met the financial need of the family
And came around for his conjugal
whenever he desired!
His father lived alone in his own house
in Ikeja
His mother and her children lived at Sango Ota
The new wife was settled at Iyana Ipaja
Because of his father's chosen lifestyle
He didn't share his roof with any of his wives
He made all of them the same offer
There was no special "wife"
All the women chose to be married to him under
his terms and conditions
He didn't coerce, force or hoodwink anybody
His money was a very good incentive
And he only grew richer and more popular
So he grew up without a father figure
In all, his mother had three other children
for his Father
His father insisted all the children from his
mother must bear his late elder brother's name
So even though he was his father's first son
and heir
He was not bearing his father's name
he was not enjoying the benefit of the wealth
as it ought to be
He had enough, but he was meant to enjoy
far more than that!
His father threw a party every December 27th
It was supposed to be his birthday party
but he doesn't call it that
He called it Thanksgiving and Appreciation party
it was the only occasion where all the wives
he married and children would come together
under one roof
The clerics would be invited to pray for the family
There would be lots of food and drink
His father would pray for and with each of
his wives and their respective children
He would lay hands on the children and bless them
He would grant special requests and wishes
of the wives and children
Later the same day, in the evening
His Father's friends, other relatives, staff members
of all his companies, members of his business
community, neighbours and well-wishers would
join them
A musician would play
They would party all night!
Every year, the party grew larger
A new wife would suddenly surface
Sometimes she would be pregnant or with a
child
New friends and new employees too
As the first son who was there when the first
edition of the party was held
He saw the party grow consistently every year
until he couldn't recognize by name those
who were in attendant and what their relationship
with his father was!
When his father joined politics, the party attendees
swelled drastically
But from 8 AM till 2 PM, his father still brought
clerics and kept it a strictly family affair
Family members got to meet
Old wives met new ones, older children
met new ones and they all get to be blessed
with their father's presence, prayers and
special wishes are granted!
The most annoying thing for him was that
his father never introduced him to people
as his first son
He introduced him as his late elder brother's
son and he treated his mother like the
late elder brother's wife
He was the first child and the first son!
It was his place to be the "crown" prince
When he wanted to write his examination
for admission into the University
he braved it, he told his mother he was going
to register in his biological father's name
It was his "last chance" to do so legally
He was tired of living in the shadows
He was tired of being something and not being
recognized as such!
His mother, who was eternally sheepish
and treated his father as the next in rank to God
told on him
His phone rang and he heard his father's voice
rang loud and clear!
"Who gave you the right to my name?
Sons do not pick their fathers
It is fathers who pick who their son is
Have you ever heard of a child adopting a parent
before?
NO!
It is parents who adopt children!
You do not have a right to a name that is not yours
Be content with the name you are bearing
Your father was a very great man
You will be greater than he was!"
He hated his father after that call!
He had been effectively disowned and put
in his place
He chickened out and retained his father's
elder brother's name
Even though he lacked nothing
He was very unhappy about his life
He wondered why his father hated him
so much
The children of the other wives were bearing
his father's name and not giving him the
respect of being the scion
His father treated all the wives and children
as equals in a way
They all had the same types of cars in their
compound
A minibus for school runs and a saloon
car for the wife
But the name was a door opener and it had been
denied to his mother and her children
Only a few people really knew the full story
Many just see him and his family as a charity
case his father took up after the death of his
elder brother!
He couldn't really explain how being unowned
made him feel
But he was bitter and angry!
At the Thanksgiving and Appreciation party
of 2015
He was a graduate and his father had secured
a job for him with a telecommunications firm
Things were beginning to fall into shape for him
He arrived at the party venue at 11 AM
Just as he was parking, he saw a young lady
also alighting from a car
The lady was about 22 years old
She was strikingly beautiful
He approached her instinctively
(He was usually a slow guy when it comes
to ladies, he liked to observe for a while
and drop subtle cues)
But not this time
He introduced himself by his full name
The lady introduced herself too
She liked him
He could tell by her relaxed posture
He told her he came for a party in the estate
She said she also came for a party
they stood there, by the car for about ten
minutes
She was eager to hear from him
He was eager to speak
Eventually, he asked if he could take her
somewhere
She insisted on driving her own car
He didn't press the issue
They went to a fast-food restaurant located
at the ground floor of a five star hotel
They had a very crazy chemistry
He took a chance and asked her politely
if he should make inquiries about a room
in the hotel
She shrugged!
He took the shrug as a "go ahead"
He got a room
They went in and had sex
While they were having sex, her phone kept ringing
When they were done, she dressed up in a hurry
and left
She said her parents had been calling her!
He didn't believe his luck
He met a beautiful lady and within three
hours they had smashed!
WOW!
He returned to the party by 1:30 pm
His mother and siblings had also been calling
his phone
He just ignored them
He was his own man now!
The prayers had been done and his father was
making rounds praying with his wives and
children
He had missed the round
He waited politely for a chance to meet his father
when he was sone with the rounds and
thank him for the job
Then he saw her
The lady he smashed and her parents
They were also waiting in the family ranks
He caught her looking at him
He winked
She smiled and shifted her gaze away
from him
He knew there was a chance he could
get to look under the hood again
She liked him
His father saw him and gestured to the
lady and her family
They drew close to his father
Then he father beckoned on him to draw
closer
His father said "I will like you to meet
So and so, and her parents!
"So and so" took care of
me when I traveled to Saudi Arabia,
when I met her parents here in Nigeria
i realized we were meant to be more
than friends
I asked for her hand in marriage and
they gave their blessings
We got married three months ago!
That was all he heard!
He had slept with his father's wife!
He was in a haze for the rest of the day
but it got worse the next day
Very worse
His father's new wife was two months
pregnant
He learned this from his mother!
The sunshine sunk after that
He couldn't explain it
He started experiencing strange movements
in his body
Especially his waist and groin area
He spent a lot of money
It got so bad he couldn't go to the
office again
His mother ran everywhere
Prophets, clerics, Mallams and pastors
Nobody could help him
The wife delivered a baby boy
He had assumed once the lady delivered
he would be fine
The baby had cerebral palsy
His father went mad!
He was sure the lady cheated while pregnant
His father insisted that unless the lady
confesses, she would die within a year
The lady kept quiet despite the pressure
from friends and family members
Nobody could connect his illness with
the lady's issues
Five months after his father accused the
wife of cheating, strange things started
growing on her body
The wife called him and told him about
the strange dreams she had been having
She wanted to confess
He wanted to confess too
But neither of them were sure if the confession
would lead to forgiveness or a solution to
their problem!
The wife says she would rather die with her
dignity intact and her mouth shut
than give the people the benefit
of shaming her and watching her die
He didn't know if her death would lead
to his death but his health had
deteriorated badly!
He told his mother everything
His mother reached out to the Brother
in Jeans and T-shirt
She told the whole story
She asked for counsel and assistance!
The four of them arrived at the office
of the brother in Jeans and T-shirt on a
Monday morning!
He was 28 but he looked 40
She was 24 but had a veil all over her
neck and face sue to strange welts
His mother couldn't stop crying
And the baby!
So innocent and yet bearing the consequence
of the indiscretion of adults!
The baby was a sight to forget quickly!
The Brother in Jeans and T-shirt told them
what could be done!
"The Holy Spirit can change your realities
but you will both have to walk with him
consciously and deliberately!
If you give your life to Jesus and you get
filled with the Holy Spirit, whatever demon
was responsible for this sickness and affliction
on your bodies would flee
You will both be fully healed
But the healing is not a one-time thing
It is a continuous thing
Which means you must continue walking
with the Holy Spirit daily and he in turn
will keep you healthy daily!
He explained it to them carefully and repeatedly
They agreed
He led them to Christ and laid his hands
on them
He rebuked the sickness and got them
filled them with the Holy Spirit
They spoke in tongues for hours
He gave them a Bible each
He told them to spend one hour or more
reading the Bible out loud for their ears to
hear and another one hour or more praying
in the Holy Ghost!
He also prayed for the baby and his mother
They left!
Four days later, the baby died!
She said the day after the baby died, the
welts on her skin started falling off while
she was having her bath
A new skin had grown underneath them
and the dead skins just peeled off!
The dreams and nightmares also stopped!
Within a month, she was fine
He said his healing happened almost at
the same time
The weakness that he always felt from
within his bones stopped
The movement in his waist and groin
stopped and he regained his stamina!
The Holy Spirit turned their lives around
within a month!
She waited for a year
When she didn't die as declared by his
father, she filed for divorce and relocated
abroad
His father's only beef with him was that
he became a Christian
He got another job and started afresh
He got married in 2018 January
and his marriage was blessed with a
set of twins in February 2019!
Ps: His mother and siblings
became Christians
Though they do not practice openly
yet like their brother
His two elder sisters were married
and practicing their husband's religion
The wife lives in the UK
She had not remarried yet but she had
met somebody and marriage seemed
to be on course in a few months
Their father is still very much alive
He will be holding the Thanksgiving and
Appreciation party for 2019 on December
27, 2019
His son is making an effort to bring the
Brother in Jeans and T-shirt to the
occasion, just to bless the family!
I love this story! I had wanted to expand
it into a novel but the Holy Spirit says
the testimony must be shared today!
I am sure there is one person out there
who this story is meant for
When you read it, turn to the Holy Spirit
and ask for His help! Invite Jesus into your
life!
You dont have to bear the consequence of
any misdeed!
Jesus was our sin-bearer and the consequence
of every transgression was laid on him!
When you come into Him, you exchange places
with him
He becomes the bearer of your sin
and you become the blessed of the Lord!