Defenceless?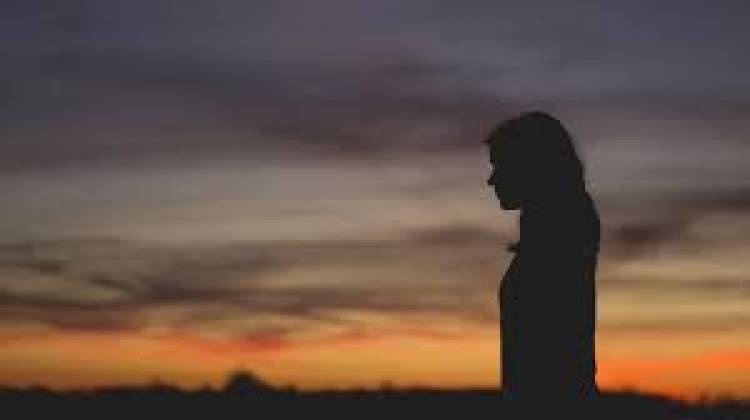 The stories are nothing new
The stories are not even strange
A rich man dies leaving behind the substance of his years of labour
Cars, houses, companies, factories, lands and properties
He also leaves behind a wife and children
As soon as the news of his death is broken
His family members (Brothers, sisters, cousins and sometimes parents)
Those who are supposed to join hands and ensure his legacy remains unsullied begins to smell blood
The logic behind their thinking was primarily greed
"How can a woman, a stranger, who married into their family to come
and eat free food and enjoy her life end up inheriting all the properties their brother worked for!
How is it fair that a son they laboured to give a good education made money
and someone who didnt invest a penny would be the one to enjoy the fruits of his labour?
As the family members are plotting how to ensure the "wife" did not make away with their son's properties
The lawyer to the deceased, his accountants in the office, everybody also begins to look after their own interest!
If he had assets his wife didnt know about, that becomes the inheritance of the strangers!
So many people died with secret bank accounts which their wives and children couldn't lay claim to because they didnt know about it!
The widow and her children (Now Fatherless) who was supposed to be protected and supported becomes a target
Psychologically traumatized over the loss of her husband
The family throws a series of rites and rituals in her plate to debase her
Her hair gets shaven, the water they used to wash the corpse of her husband will sometimes be given to her to drink
(To ensure that she was not the one responsible for the death of her husband)
While all the rituals are taking place, the family members would descend upon the deceased's properties
Like vultures they would pick the bones clean and render the widow and her children penniless
They were all involved in the accident that led to the death of her husband
They were travelling on the highway when an articulated vehicle veered off the road and crashed into their vehicle!
Her husband died on the spot
She was said to have been in a coma for several days
But she really couldn't by herself describe it as a coma
Because even though she couldnt open her eyes and actively participate in what normal people were doing
Her brain was not inactive! She knew her husband was dead and she was actively thinking of how to protect her children
Immediately she opened her eyes
She saw her three children
The first child, a boy, was 13 years old
She beckoned on him to move closer to her and she whispered some instructions into his ears
He left the hospital immediately
By the time the doctors attended to her and well wishers were given the opportunity to visit her
Her son had taken the file containing all the documents to her immediate younger brother's house
It was until he returned that evening with his uncle (Her younger brother) that she started breathing normally
She knew what laid ahead of her
She had witnessed it several times
One thing she was sure of was that she would not be led like a sheep to the slaughter
She had every right to her husband's properties
They built their legacy together
They had nothing to their names when they got married and nobody has a right to their properties!
A month later she was discharged!
They had the burial!
A meeting was immediately scheduled by the family!
Her husband had a will!
The lawyer read it
The family didn't say a word
She knew it was too easy! Way too easy!!
Her husband's immediate younger brother who was located abroad kept defending her
He was a god sent!
He ensured the family left her alone
He took up the responsibility of paying the bills incurred for the burial
AS soon as the lawyer was done
She could sense the discomfort and unrest of the family members
Greed was ringing its bell incessantly
But her late husband's younger brother kept calming everybody down
Family members left
Her husband's younger brother had a meeting with her
He reminded her of the role her late husband played in his life
Told her he was prepared to repay him for his brotherly love by taking care of his family
He was so kind hearted, so Christian!
He mentioned an investment they could do
Something that would bring in interest for her and her children's upkeep while the capital remained untouched
She got all the documents from him
She called her lawyers and stock brokers
They all confirmed the investment to be real
She called her younger brother, collected the file for her husband's files and handed it over to the younger brother
Within a week the transaction was done
Millions in foreign currency was invested
Her husband's younger brother returned to his base in the United Kingdom!
At first she didn't understand what had happened!
A month, two months, three months!
She called him several times!
She wanted the documents for the transaction!
After several phone calls, he finally picked and told her he had collected his brother's wealth and shared it to the family as appropriate!
She is free to enjoy whatever is left with her children!
She had been tricked by a wily fox!
Taken advantage of at her critical moment of weakness!
The vultures kept circling thereafter
Her late husband's family members came home and forcefully took away cars and carted away properties
She didn't have the funds to sue!
Her husband's office and factory had been looted by his former staff members
It was like the sinking of the titanic!
She was robbed by everybody!
It took nine months for the onslaught to cease
By then she had been rendered homeless!
She had to move in with her younger brother while trying to put her life together
Her father came from the village
He couldn't believe what he saw
But he couldn't complain too harshly either
She had seen him and his siblings do it to other widows in the past!
She understood the mindset but never thought she would one day be a victim
Her father volunteered to take her to an herbalist
Somebody who would use evil charms to defend her
She declined!
Of what use would it be to kill her husband's family members over his properties
If they died she would be labelled a witch
Her children would practically become persona non grata in their father's house
Her husband had a property in Banana Island
She kept it hidden because he acquired it just a few days before he died
She decided to put the property up for sale and settle down to life with her children
Somehow her husband's family members heard!
They gathered again like a storm
They sent her threat messages
She couldnt sleep
Her first son started having mysterious nightmares and night terrors
She needed help and Fast!
One of her friends brought a prayer group to her house
They came with foodstuff and other provisions
They also came with comforting words and support
They were a group of women who gathered to pray every evening for one hour
Though she was not a Christian
She agreed to join them to pray every evening for one hour
They prayed!
Intense prayer that led to the power and manifestation of the Holy Spirit!
One by one, her husband's relatives started dropping down dead
The one that ran abroad with the majority of the money had a motor accident and became a vegetable
His wife contacted her and sent back some of the money to her
The vultures backed off
Almost two years after she buried her husband
They surrendered and left her in peace!
The problem of food, drink and shelter was solved
The problem of preserving the future of her children was solved
But there are other needs which a widow must bear with clenched teeth
She had no one to whisper in his ears and be a silly girl
She had no one to sleep with, to be with, to love and laugh with
She wanted to remarry but it was a tough deal!
Most men wanted the money, others wanted sex but marriage?
She was 38 years old when she became a widow
She was 41 when she found peace and rest again
But getting a husband was a journey that took her twelve years
He had also lost his wife years before and he was compelled to remarry because he was a pastor!
He spoke to her about it and they had a quiet ceremony 12 months later
Hers was a story that ended much better than most!
PS: Is there a widow around you?
Is there a widow in your family?
Is there a widow in your church?
Widows and orphans don't just need money and food!
They are not a welfare case all the time!
Spiritual support through prayers and social interraction is important
Many of us look at widows like it is their fault they are going through the stuff they are going through
God says "The widow and the Fatherless are his heartbeat!"
The wise would take a minute to please God through his or her actions towards them
Help a fatherless child, adopt one, sponsor one!
Don't turn them to house maids and slaves!
Don't you ever be one of those who would gang up against a widow and her children
God is their defender! It wouldn't be wise to pick a fight against God!