Doxology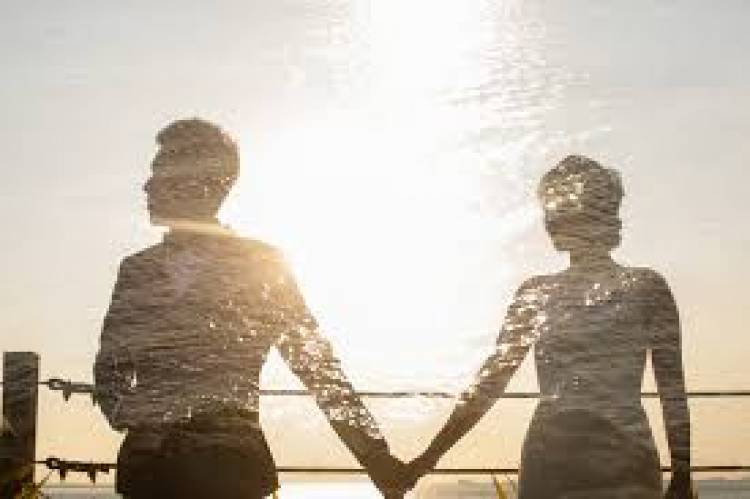 He didn't know why he felt so inferior whenever he was around those guys
Perhaps it was because they were in the boarding house and he was a day student
Perhaps it was because their school was more popular than his
perhaps it was because of their bond, their kinship ties
He wanted so much to be one of them
To join their gang and be privy to their innermost thoughts
He didn't know how to go about it
They know his name
In secondary school, introductions are irrelevant
Everybody knew everybody's name and could address everybody directly
They met at an inter-house sport programme
His school had invited athletes from other schools to participate in the relay
The guys came into the stadium late into the competitions
Heads turned en masse
They were too well put together
The girls drooled over them
That was the moment he got overtaken by the desire to belong
He wanted to command that sort of attention
He was from a poor family
But he has a very handsome face and curly hair
He was of average height
He had his mother's fair complexion
He wanted so badly to be popular and great
He wanted so desperately to amount to something in life
He sighted them at other inter-secondary school competitions
The effect was always the same
At a point, girls will walk up to them and collect their details
Being associated with them was something to boast about!
Eventually, he summoned the courage to write a letter to them
He introduced himself as an indigene of the town who had
admired them for a long time
He asked if he could join their group!
He went to a female friend of his and gave her the letter, he begged her to please deliver the letter to the guys at a "LIT and Miming" event that he was sure they would attend!
The lady did!
They told the lady to tell him to see them!
Ordinarily, the event's bouncers wouldn't let him into the hall
but they did so at the invitation of the guys
When he got to their seat, they told the MC of the event to come closer
They told the MC to give him the microphone
They gave him his letter
They told him to read it aloud!
The hall fell into dead silence
He started perspiring wickedly
He read slowly with pride
"Guafternoo surs,
I hop ol is fin. If so, Doxology
i see you and I love you
I wee like if me and you together can be roll
Me become one of the boys
I wee do anything you ask
Even if to brig ma mama to come stand for me
Tank you
Yous Sinciahley
So and so"
The roar of laughter hit him like a missile
He wondered what was funny...
Then it dawned on him
It was the grammar!
He didn't know how his legs carried him
He didn't know how he didn't die right there on the spot!
He was given a notorious nickname for his trouble:
Doxology!
It took some time but he got over it
He never went to any inter-house sport or social event where he might come across the guys ever again
He wrote his WAEC and failed woefully
His Uncle saw his result and took him away to the city
He was re-enrolled in another secondary school and put in SS1
It was the worst day of his life
His uncle was a no-nonsense man
He sat up and faced his studies
One of the advantages of being in class with students
he was many years older than was the fact
that he couldn't tolerate any form of disrespect!
He kept his head down and bore the shame silently!
Within a year, his command of the English language
was superb!
The only thing that stuck with him from his former life
was the nickname "Doxology"
He kept it as a reminder that shame can turn to glory
with hard work
He graduated and gained admission into a
private University two years later!
The clock ticked with the wind in his favour
He was in 200 level when he met the babe
She was all toast, fresh milk and butter
She was in 200 level and was having serious issues with
a 100 level borrowed course she had to resit for
The lecturer told her to seek out "Doxology"
She met him at the library and explained her predicament
He told her to create time for them to meet at the library
for one hour every day until the exams
It worked!
She passed the course easily
She also noticed a general improvement in her grades
Grades apart, she liked him a lot
Somehow when they resumed 300L they became lovers
He didn't plan it and felt it was all a stroke of good fortune
She knew what she wanted and it was a good choice
They graduated
He got a job in a logistics company
She got a job in one of her father's companies
He proposed
She accepted
They had a very glorious wedding ceremony
It was while at the reception that he saw them
The six of them
They were part of his groomsmen
Those that were imported from America
They didn't recognize him
Who are those guys? He asked his wife
"Two of them are my cousins, the others are their friends"
(Her cousins lost their parents when they were young
and her father adopted them and raised them)
When it was time for him to give the vote of thanks
He thanked everybody!
Then he told the crowd a story
The story of a foolish young boy who wrote a letter
And the wise big boys who shamed him
The story of how he earned the name "Doxology"
And ultimately the story of how one shameful experience
transformed his life and fortune forever!
He was so eloquent!
His speech earned him a standing ovation!
As he and his wife shook hands and exchanged hugs around the hall with friends and loved ones
He came to their table!
The six shook his hand and hugged him respectfully
As he turned to walk away from them
They started shouting "Doxology" "Doxology"
The entire hall joined in the chorus with a lot of cheer
Doxology!
Doxology!!
Doxology!!!
He laughed, squared his shoulder,
carried his bride in his arms
Walked with her through the crowd
and placed her gingerly in the vehicle
There was no shame this time
Only an urgent assignment under the gown of his wife!