Misadventures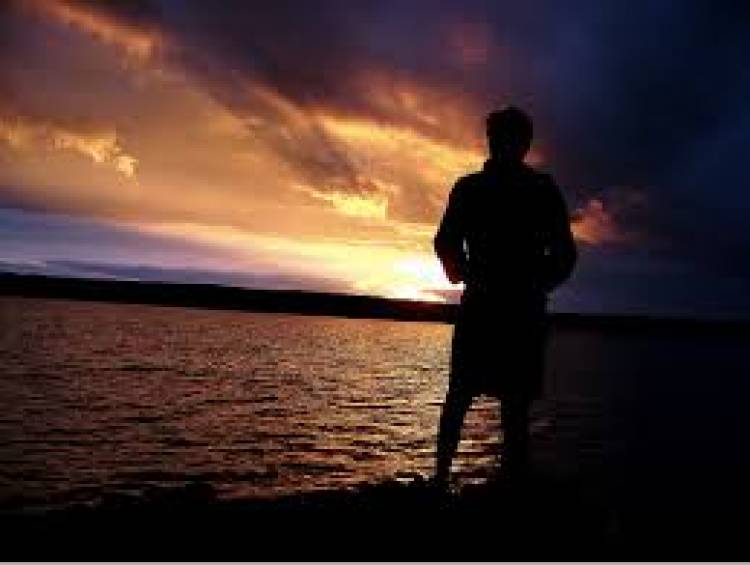 The first sign that something was
not so right came to me in the middle
of the night
I t was during those days of midnight
calls
A lot of lovers took advantage of it
But i couldn't
I had serious sinus issues at the time and
sleep was one of the most important weapons
the wise deploys to avert sinus attack
When I was much younger, I would defy
sleep only to regret it sometime during the
day when my nose starts acting up
I had to make a choice between staying up
all night in the name of midnight call or
resting my nose
I chose the latter!
One night, for one reason or the other
I couldn't sleep
As I laid on the bed half asleep, i heard
all the muffled voices
My roommates were on the phone, talking
to their babes
All over the hostel, midnight call was the rave
Everybody that was in a relationship did it
I picked up my phone and decided to surprise my girlfriend
We had been dating for four years by this time
We see often, even though she was in another
University just an hour drive away from mine
I called her phone
She picked at the first ring
And she just went on talking
Obviously she had been on the phone with
somebody else before my call came in
She just talked on and on about how much fun
she had during "our" last date
How her roommates were all envious of her
due to the gifts "I" bought her and how she
looked forward to spending another weekend
with "me".
It went on for thirty minutes
I didn't say a word
I wanted to speak, but i was too heartbroken
My voice simply refused to bring forth any sound
I eventually cut the call
I knew that relationship was over
I wondered why she was stringing me along
when all the while she had found somebody else
It was a strange way to discover you were no longer
loved and wanted by someone with whom you
had meticulously planned a future
I took it on the chin
I couldn't tell any of my roommates
They had always insinuated that i was a fool for
sticking with only one girl
Almost all of them had more than a girl they were
talking to at a time
I just didn't know how to do that
The next morning she called me about eight times
I didn't bother to pick her calls
I wonder what sort of depraved pleasure she was
getting from dating me and some other guy
I blocked her line
One week later, I was in the lecture room when
I got a message that somebody was waiting for
me at the school gate
It was her
She wanted to know what she did wrong
and why i suddenly shut her out
She said she had not been able to sleep, eat or
concentrate on her studies for a week
She was broken and looked dishevelled
I didn't know what to do
I didn't want to accuse her falsely
What if I had called the wrong number that night
What if the lines had somehow crossed and
even though i dialled her number it was
somebody else i was actually speaking with
I loved her and the last one week had been
hell for me
I told myself there was no way she could be
double dating and still be that unhappy
I must have made a mistake
I told her I was sorry
I told her about the midnight call
She swore by God that she doesn't do midnight
calls
She said she went home the previous week
to see her parents and her younger sister borrowed
her phone to do midnight call
It was something to believe
I was willing to believe it
The matter ended there
We made up and she returned to her school
later that evening
Normal communication resumed between us
I was back in the love
About a month later, just as I was about
to write my final papers
I go a phone call from one of our neighbours
The neighbour said my mother was ill
and needed some attention
I couldn't leave school
So i called my girlfriend and asked her to go
home and check on my mother
Because my mother knew I was writing exams
She kept telling me she was fine on the phone
and had refused to go to the hospital
I know my babe will be able to give me a solid
assessment of the situation at hand
My babe told me she would head off to see my
mother right away
The time was around 10am in the morning
I just finished my last lecture (revision) and
was heading to the hostel to prepare for
my examination which would be starting
in a week
I waited for my babe to call me with the
report
She didn't
I called her number
She didn't pick
The distance btween her school and my mother's
house was fifteen minutes
I waited for three hours
Still there was no feedback!
Somehow while I was waiting for her call
I slept off
Suddenly I saw myself walking down a hall
I got to room C-25
I opened the door
There she was sitting with her back against
the wall
She was holding a novel titled "Kummersdorf connection"
in her hands
She was naked
A guy was lying down right across the bed
His head was on her laps
His mouth was slowly doing things to her tummy
and breasts
I wanted to scream her name
I startled awake!
What!!!!!!!!
I picked my phone and called her phone
This time she picked
I said "You are in So and so hall, room C-25
You are reading a novel titled Kummerdorf
Connection and a guy named "Tunde" is
gentle teasing your body with his lips!
She was silent for a while, then she said
"So it has come to that!
You follow me everywhere or you are having
me followed!
Why would you do that?
Have you paid my bride price
Are we married?
Is this the kind of marriage we will have?
I think I am done!"
She cut the call!
I didn't bother calling her back
The relationship was definately dead
I stopped calling her
I wrote my final examinations and returned
home
To the glory of God my mother was in perfect health
I began to chart the course of my future
I was single and all the plans I had with her
had died
It was painful and I cried for many days
But a broken relationship was always better
than a failed marriage
I went for service in the East
I met many people but I was just not interested
in a relationship
After my service year, i got a job with a bank
I went home to tell my mother the good news
The day after i got home, around 3pm the sun
suddenly gave way to a dark cloud
It was going to rain
I heard someone calling my name
right outside my room's window
It was her
I rushed to open the door
She said she was going somewhere and the
weather changed
She needed a shelter and since she was right
in front of my house, she decided to check if
i am around
We were the only ones at home
It was raining
It was still smarting from her heartless behaviour
It was for all of the wrong reasons
I pulled her close to me without a word
She eagerly took me on
It was as if we never parted ways
We indulged ourselves for as long as the rain
continued to fall
She went back home at about 8pm that evening
She came back the next day, and then the day
after that
We had no words, it was just sex
She didn't apologise for all she did wrong
I didn't bring it up
She would come, we would take a stroll and
end up in a nearby hotel or in my room
(If my mother was not around. My mother wouldn't
approve of me having premarital sex and I had to
respect her and keep my misadventures away from her)
It went on and on
I resumed my job and it persisted
Her family knew when we broke up
My family knew when we broke up
Nobody knew we were having sex again
I never went to her house to see her
She never came to my house when my mother
was around
Whenever she wanted to meet with me, she
would ask if she should go to the hotel or come
to the house because she wanted to avoid my
mother
It was all good by me
She went to do HIV test and brought me the result
She also did vaghina swab and all the rest
She wanted me to stop using protection when
we had sex because "She was clean"
I wasn't born yeaterday
I know her game
She wanted to get pregnant and use that to
provoke a conversation that would lead to
a formalization of things between us
That was the only way she could ever unburn
the bridge she burnt earlier
One day I asked her why she kept coming
to me
"What about the guy you dumped me for?" I asked
She said "See, I was foolish
the guy I was with that time lied to me that he
was a graduate and was ready to settle down
He had his own apartment and even had a
phone call centre in Sango where he was making
some money
I didn't know it was all a lie until a friend of mine
who didn't like him sent me a document on Whatsapp
where his name was published among those rusticated
from our school about a two years before I met him
I was played!"
I understood
I got another job, this time in Lagos
It was better paying and I was offered a car and
free accommodation
One of the great men I met while undergoing my
indudtrial attachment started his own company
and offered me the job on a platter of gold
She had just graduated and was going off to Osun
State for her NYSC
When i got to Lagos, i met Onyinye
Oyinye was a fresh graduate working as the Personal
Assistant of my new MD
Oyinye was also a relative of my New MD
The Daughter of the Chairman and Chief Investor
In my new company
Oyinye took to me immediately
I took to her too
We started seeing each other and I was convinced
she was the one
I proposed
Oyinye said yes
We made arrangements and had our traditional
marriage within six months
We travelled all the way to Oyinye town in the East
We were well accepted
We returned to Lagos for our church wedding
The invitation went out
Somehow "my babe" saw the invitation
She cried blue murder
She said she would go to every spiritualist
in the world and curse my marriage
She said she would make sure we do not have children
She said she would make sure we dwell in misery
"Nobody jilts me and lives to tell the tale"
She boasted
She said she had cursed herself to remain
single and until i come to marry her I will
never prosper, have children or anything
good to show for my existence
I just laughed it off
She was a few weeks late
Oyinye had introduced me to Christ
I became born again the week we started dating
Her pastor was a man who understood the gospel
He made me see what it meant to be in Christ
Even though I was born into a "Christian" home
I never knew the gospel until I met Christ
and got to know him for myself
I am of the lineage of the blessed
It is impossible for the blessed to be cursed
Balaam tried it, Israel didn't have to fight him
God himself fought Balaam on behalf of israel
Because He who God has blessed, no man can curse
The wedding was a success
Our marriage is seven years old and waxing
stronger by the day
We have all things, children, money, peace
and gladness!
Ps: Do you know you can walk away from
the curse of the past whether caused or
uncaused by you today simply by coming
to Jesus and receiving a brand ner life?
Mankind can be afflicted by curses but
a "Christkind" is a new species, a new creature,
a new kind of man! He or she had no past
only a fresh start and a future!
Come to Jesus today