Programmed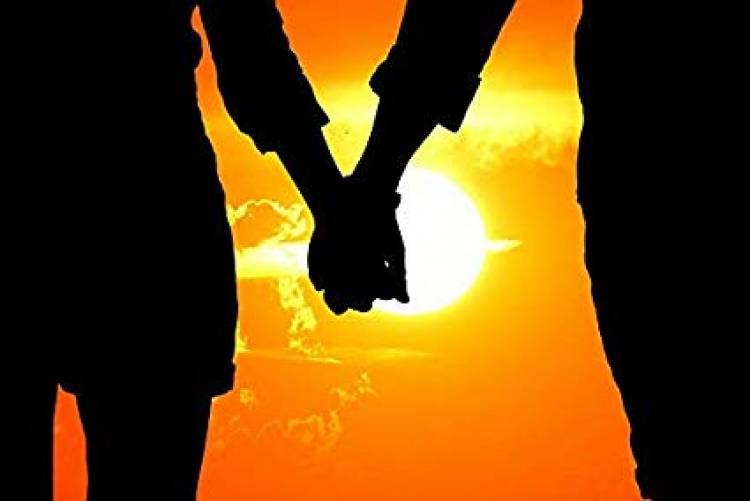 When she arrived on campus
he was the very first person to approach her
parents
He said he was a student representative
His duty was to assist the parents or wards
of students through the process of
registering their ward or child/children
She was just seventeen
He assisted them as promised
Directed her parents and herself through
all the hoops of registration
They registered with the school, paid the
school fees and then registered with her
faculty and department
He didn't leave them until she had her course
forms safely in her hands
Even at that, he promised to take her
around campus the next day to get the
signatures needed to complete her
course registration!
He was a god sent!
Her parents offered him some money
He had spent almost nine hours with them
From the moment they parked at the visitor's
parking lot by 8AM till 5:30PM
He didn't collect it
He said "He did it because the same was
done for him when he arrived at the school a
year before"
Her parents were very impressed with him
And so was she!
She at least knew somebody she could talk
to amidst the thousands of strangers thronging
the campus!
It was her very first time away from the safety
of her parents house
That night, she was placed in a temporary
hostel pending when her accommodation
will be sorted out
She couldn't really sleep because she was
in a strange environment and surrounded
by a lot of strangers!
The next morning, he was waiting at the
cafeteria closest to the hostel
She met him eagerly looking around for her
He kept his promise to her parent
Took her from one lecturer's office to
the other
He was polite, friendly and funny
He even bought her lunch
By this time she had met some students
from her secondary school
And some of those with whom she
shared a room the previous night had
also met her and said hello
She was settling in gradually
By the time they took a break for lunch,
they had grown quite friendly towards
each other
She liked him!
Even though she nursed no feelings for
him or any other person
He was somebody she was quite comfortable
with
Later in the evening, as she trudged off to
her hostel to sleep off the weariness that
had come upon her bones in the course of
their wanderings, they exchanged phone
numbers!
The following day, she stayed in her
allocated room to put her things in order
The Fresh student's orientation week
programmes began the following day
She had completely settled in
He didn't call her
She didn't call him also
She had quite a lot on her plate!
The session resumed properly a week later
The second, third and final year students
resumed
The "JAMBITE" rush followed
Guys came rushing at her like the wind
She had been told by her mother what it
would be like
"They just want sex, nothing but sex!
No matter what any of them says to you
Don't believe it!
Fresh students are believed to be naive and
foolish
Most guys just want to have a bit of fun
and count you among the number of their
hits!
Don't fall for it!"
She did!
The guy that came for her was a very handsome
and emotionally detached guy
She knew she could date him for fun
He wasn't the I love you type
It would be something she wanted to do
that was done
They started dating on a Saturday
The following day, while many of the students
were watching a Live football matches in
the cafeteria
He sent her a text asking her if she could
come around
She was in his room a few minutes later
They started fooling around on his bed
The tingling and teasing thing
It was her first time necking and kissing
It felt very good!
She had everything under control until he
somehow pinned open her legs with his
knees and the next thing she knew
He was inside her!
All the thing about taking off her clothes
and panties that she had planned would
not happen were immaterial
He was inside her with her clothes and
panties on
He just shifted some things out of the way
She didn't know what hit her!
It was like being robbed at gunpoint
He had it all set up and she was caught
totally off guard
It was later as she cried in her misery
and disappointment with herself that
she saw the vaseline and the tissue
paper right under his pillow!
It was not a mistake!
He was a fox and she was a hapless hen!
Her skirt was soiled and so was the bed
He apologised, he said he didn't know she
was a virgin
She hated him, hated him!
So what if she was not a virgin?
he had a right to invade her for his
pleasure?
She didn't know what to do
She didn't want her friends and roommates
to know
She needed a change of clothes
So she called him, her guide and friend
His hostel was close-by
She told him to please get her something
to wear from her room
He came around in thirty minutes
He didn't ask any question
He took her to his room, ran a bath for her
She showered, changed her clothes and
slept in his room until later in the evening
He escorted her to her hostel at about
9 pm
He didn't ask any question
he just helped her out!
A month later, she discovered she was
pregnant
She called him again
She told him the problem and her decision
He was the only member of her inner circle
He knew everything worth knowing about
her
He supported her!
She had an abortion!
Somehow her academics did not suffer
She was blessed with a photographic memory
The semester ended!
She walked into the school a novice
One semester later, she had been taught all that
was there to know about life
A month after the second semester resumed,
he took her out to dinner
He made his pitch
He told her he loved her
He wanted to be her "one" for that moment
and her "only one" for always
She loved him but she was smarter than that
He knew too much
All her skeleton were buried in his backyard
She told him it is impossible
She told him he just wanted to take advantage
of her
He wanted free sex and knew she had nothing
covering the door except for her pride
He was hurt by the sting of her word
She didn't intend to lash out at him
But she was in pain and he was a convenient
target!
After that dinner, he kept away from her
For her, he had become a weak link that needed
to be cut off
She met another guy, this time she was smarter
He was also not the physically aggressive type
She practically had to force him to kiss her
during a LIVE show they attended together
She later dumped the guy
She just didn't feel him
It was like a digger dating a hoe
They were simply unfit!
In her third year, she saw him at the stadium
one evening
Her school's football team was playing against
the football team of another school
He was an athlete
He was the captain of the school's sport team
But he was not a football player
He played chess!
She walked up to him, just to say hi
She was about to get to him when she saw
a lady hug him familiarly from behind
She couldn't describe how her heart felt
She didn't even believe she ought to
think or feel the way she felt
The feeling was unusual for her
A sudden tight pain in her chest, a wicked gasp
for breath and a rush of blood to the head!
She stopped in her tracks and turned around
He had not seen her
Her legs shaking, she walked away
Throughout the football match, her eyes were
on him and the lady
She had never seen him with a girl before
Not even a female friend
She would have been the one
But he had chosen another
He had moved on!
She went to her hostel that day feeling
bereaved!
It was as if her brand new baby was eaten
by a crocodile
She was angry and hurt and pained and still
trying to pretend all was well!
Somehow she coped with a smile on her face
He graduated the following year
She moved on too, her heart bandaged itself
There is much more to do than pine
She graduated too
She was posted to Ondo for her NYSC
He had served in Kwara and secured
employment in a bank
Once in a while, she would sneak up on
his social media page and catch up on his
life
She finished her service year
She was supposed to return home
But there was a huge void
A sense of helplessness
A hole she needed to fill up
Questions that are crying for answers
She packed her bags and left for the
motor park
When she got to the park, she saw buses
going to Lagos
She stood there for a long time and on a
whim took a bus going to Kwara
She didn't know why
It just felt like the right thing to do
As soon as the bus took off, she felt
a strange sensation of peace within her
As if a battle within her mind had been won
She got to Kwara in the evening
As soon as she alighted from the bus
She saw him!
He was standing by a kiosk scanning faces
She couldn't believe it
What was he doing in the bus park?
She planned to lodge in a hotel and pay
a visit to him at the bank the next day
She wasn't going to ask him to marry her
She just hoped he would see the gesture
for what it was and interpret her intentions
to mean what her heart was crying for!
He saw her and walked up to her
She just stood there, stunned!
He hugged her and said "Didn't the Holy
Spirit tell you I will be here?"
She shook her head
He just smiled!
When they got to his car, he said,
The Holy Spirit told me at 4 AM this morning
that my wife will be arriving at this motor
park by 6 PM this evening
I asked him for a sign to identify the lady
He said "When you see her you will recognize
her and she will recognize you"
WOW!
As at 4 AM all her thought was set on
returning to Lagos
She changed her mind at the motor park!
What! What!! What!!! He head kept ringing
She realised she was right in the middle of
a supernational orchestration and she was
not only a spectator, she was also one of the
active actors!
He lodged her in a hotel that night
They talked at length the next day
He told her all about the Holy Spirit
and His works
She was just shocked that she could
be influenced by a spirit to be right where
she was at that time
She gave her life to Christ
She was baptised in the Holy Spirit
They got married one year later!
PS: They got married in September 2014
They are both bankers
He pastors a pentecostal church
Their marriage is blessed with two children
This event happened in Ilorin, Kwara State
September 2013
The Holy Spirit is at work in our world
The Holy Spirit is still in the business of
ordering footsteps and guiding destinies
If you give him total control of your chaos
He will make wonders out of it
The Holy Spirit is the beauty of my life
He adorns my life with his goodness at
every moment
He is my teacher, my guide, my heart,
my answer, my sight, my vision, my reality,
my advocate, my leader and my essence
He is the power at work in me
There is nothing as beautiful as being HIS!
There is nothing you need more!