The Blight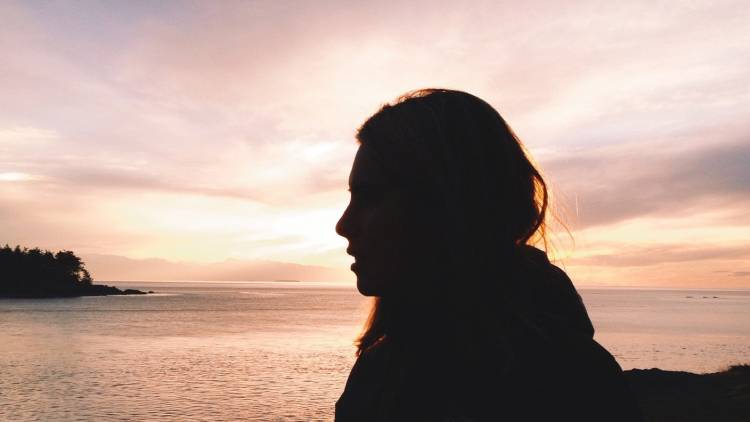 It started when she was in her last
year in Secondary School
She was in the boarding house
That was the only way she was able to
see her mother
Her parents split up when she was just
six years old
Her mother met a richer man and dumped
her husband and her two children
One day she was with them
The other she was gone
She didn't understand it at first
Her father tried as much as possible not to
fill their heads with tales of how wicked
and irresponsible their mother was
But she learned this as she grew
Her father didn't remarry
He was a teacher and the salary was nothing
to write home about
One wife had already left him because
he was poor
He didn't want to marry another
Her mother never looked back for ten years
In those ten years, her mother gave birth to
and raised two other children with her new
husband
She was in the school hostel one evening
when somebody came to call her
The person said she was to report to
the house mistress immediately
When she got to the house mistress's house
She saw this strange woman
Dressed in Ankara and adorned with gold
everywhere
Three of her teeth, all her fingers, her neck
her ears
She had gold everywhere
That was all she first noticed
The housemistress had either been lied to
or bribed
Such a private meeting was rare and
expressly against the instructions of her
father
The Housemistress told her the woman
was her mother
She felt nothing
She had often dreamt of a day when she
would meet her mother
She had dreamt of running into her arms
and sobbing her eyes out
It wasn't as if she was not adequately
cared for by her father
That lacuna was just there
A void she always fantasized about
But there she was
That moment of truth came
And she felt nothing
No pull, no emotion, nothing!
She could as well be starring at the
statue of Calypso!
Her mother was obviously disappointed
Perhaps her mother expected more emotion
It was obvious there was no connection
between them
Her mother held her hand and touched
her face
She just stood there
A few minutes later, her sister was also
ushered in
Her sister was thirteen years old
She was in Senior Secondary Class 1
Her sister's reaction was worse than
hers
Her sister was three when their mother
left
Her sister shrank back from their mother's
touch instinctively
It was weird
Their mother brought gifts
Their mother's new husband was obviously
rich
Her mother came to see them in a Peugeot
505 Evolution, her driver and Personal assistant
were also there
They got clothes, beverages, fried meat and
fried chicken and some money
Their mother promised to come back often
Their mother claimed it was their father that
barred her from seeing them
"I am not a wicked mother, I love you guys,
but your father was a wicked man! He said he
would kill me if i ever came to the house to see
you! He hid you from me to punish me!
I had to do a lot of investigations in order to
locate your school
You have a step sister and a step brother
I will like you to meet them
I want all my children to be one
You guys are my pride
All my sweat and struggles are because of you"
Their mother spoke on and on
She complained that they were too skinny
She complained that they were not filling
out properly
She told her driver to go into the car and
bring the "Amala and Abula" they bought
at the local Buka on their way to the school
The driver brought the food
Their mother told the housemistress
she would like to share a meal with her children
The housemistress obliged
Their mother said "We have to eat together
in the same plate, that is how love is formed
and bonds were forged"
They ate together
Their mother hugged and blessed them
They returned to their hostels
Their mother left
She fell ill two days later
A strange type of illness
She just felt off within her own body
It was as if the person within her body
and the person she sees in the mirror
were two different people
It was difficult to explain to people
Nobody ever got it
But she was not well
If she saw a shoe she liked or a shoe
she felt was befitting
Even if she had all the money in the
world and picked the shoe at the market
The seller would sell her something else
It happened everywhere
She would long for something in her'spirit
and would have all the reosurces to get
it
But she would end up with something totally
different
She never got her heart desires, never
Only and always an alternative
It became an issue
She was always being misunderstood
or caught up in a row with people unnecessarily
it was as if she had been set at odds with
the world
She hated it but that was her reality
She wanted to go to a certain university
She ended up in another
She wanted to study a course
She ended up with another
As a genral rule, her relationships didn't
last more than a month
Her friendships too
it always felt to her as if her voice was
deliberately being unheard and her
opinions rubbished
People make decisions for her all the time
If she wanted A and she said so clearly
she would always get a Z from those she
was close to
It always led to a row
And as usual, she was unable to get along
with people
Her sister's case was worse
She went dumb after their encounter with
their mother
Not the "dumb" of cannot speak
The "dumb" of "cannot comprehend"
Her sister suddenly lost the ability to
read, understand and pass her examinations
Her sister was always distracted
Always fiddling with things and knoting
her fingers
Her sister withdrew into a shell and wouldn't
come out of it for any reason
One malady she and her sister had in common
were the cobwebs
They both woke up complaining about them
Sometimes she would feel them all over
her face
Sometimes she would walk into them in
the middle of the road or on a bus
Invisible conwebs but with very real
crawling effect on her body
Their father was the one who suffered
the most
he had struggled to raise two children
He had invested his all in them
And suddenly the two of them became flawed
Of course they had to tell him about their
mother's visit
it was the origin of all the woes
Their father took them to church
A lot of prayers were done
They managed to graduate from the University
and secure jobs
But they were both far beneath their
potentials
Her sister worked at a supermarket while she
worked at an auditing firm
When she turned twenty-six
She met her step sister, the first child
her mother had for her rich husband for the
first time
The step sister knew their mother very well
She told them their mother was deperate
to be loved and would do anything to
make her children love her
her step mother told her she overheard
their mother discussing with a friend
who was having domestic issues that
there was a charm that she got in order to
make sure all her children love her and
would take care of her in her old age
It was an eye opener
Desperate for love, their mother went
through the diabolical route because it
was too difficult for her to simply love
people and be loved in return!
Most of what her step sister said were
true
Even though she didn't know their mother
that well, they had met about six times
since their mother came to see them in
School
She never desired to meet with her mother
Neither sis her sister
But anytime their mother sends for them
They would drop everything and rushed off
to meet with her
it was as if they were always remote controlled
and couldn't dare say no
Everytime they meet, their mother would
insist that they all eat in the same plate
Even though they knew the impact the
first meal they shared with their mother
had on their lives
They still lacked the will to reject
They always did it and it became like
a ritual which they did whenever they
met
When she clocked thrity-four, she met a
guy
She was desperate to get married and
was willing to bite her fingers and make
it work despite herself
It lasted for longer than a month because
of distance
He was located in Tokyo and their discussions
were mostly over the phone
After a year, he told her he would be coming
home and will like to meet her parents
When he arrived he took her to his
parents informally
A week later, he told her he couldn't go on with
the wedding
he said his parents went to pray and they
discovered she was covered up by a huge
shadow in the spirit
He advised her to take the matter seriously
and pray through
She cried all day
He was right
She had never enjoyed her reality since she
was fifteen
It was always as if she was lost within herself
She reached out to the brother in Jeans and
T-shirt
She told him everything
He met with her and her sister
He showed them who they are in the word
They came to a point of understanding
He led them to Christ
They got filled with the Holy Spirit
He told them to be nice to their mother
A week later, their mother called a meeting
as usual
They called the Brother in Jeans and T-shirt
He told them to attend the meeting and
eat with their mother
They attended the meeting
They ate
Their mother started screaming in discomfort
She said something was biting her in the lungs
They rushed their to the hospital
The brother in jeans and T-shirt told them to
lay their hands on their mother and pray for her
They did!
The broter in Jeans and T-shirt visited their
mother in the hospital as Ebute-Meta
He told their mother the discomfort will
remain unless she accepts Christ and got healed
by the power of the Holy Spirit
Their mother accepted Jesus as Lord and Saviour
She was discharged from the hospital
two days later
A few days later, the sisters brought their
step sisters
The whole family fellowshipped together
ad had communion
The season of darkness was permanently over

Ps: They are all married with children now
The events happened in Abeokuta and Lagos
GSW's notes:
There is a creature that angels couldn't unravel
The creature has its name written in two books
of life and one book of the dead at the same time
it is the Christkind!
When he was born naturally, his name was
written
When he died his name was written
Then he was buried and he resurrected
and his name was written in the book of life again!
This time, he or she gets to live forever
He was an eternal enigma, an everlasting puzzle
Darkness cannot manipulate such a creature
It is light and cannot be engaged by darkness
in any form
Come to Jesus
Be filled with the Holy Spirit
Reign as His Kind!