Wanderlust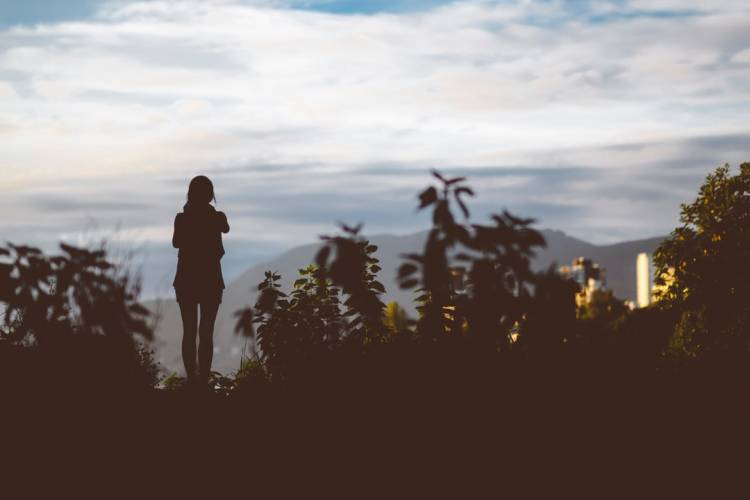 Wanderlust
The reporter called her number a second time
She saw the first call but she was weary of picking calls from strange numbers
She was a military personnel and for security reasons she would rather know who was calling her
But then the same number sent her a text message
The text message read thus "Good afternoon, I am a reporter from so and so magazine, I have an exclusive story about you that i am planning to publish in our magazine tomorrow! I was calling to get your reaction to the story"
She didn't know what to say
She was never an interesting personality
She had never done anything newsworthy
She didn't go on any particular mission
So what's newsworthy about her?
She let the phone ring for a while
She was at the airport, about to catch a flight from Lagos to Port-Harcourt
She actually wanted to ignore it
But she wouldn't want to wake up and see her face all over a newspaper
She picked the call
The voice at the other end of the line was that of a woman
She introduced herself as a reporter for a very popular soft sell magazine
The reporter: We received an email yesterday detailing the relationship between You and Air Commodore So and So, being a married lieutenant in the Nigerian Air force, we would like your reaction to the story before we go to the press"
She stopped dead in her tracks
The reporter had practically outed everything that has been going on in her life for the past four years
She didn't set out to be unfaithful to her husband, life just happened
They had been married for a while without a child
Her husband was also in the Air Force but he had been sent to Israel for military training
The relationship started when he went to Jordan for his first overseas training
She was transferred to Akwa Ibom state at the time and that was where she met the Air Commodore
He was quite older than her and she had every right to tell him NO!
She simply chose not to
He was a married man who was old enough to be her father
he wouldn't cause any trouble if she stopped seeing him
He also wouldn't persistently question her about her sexual relationship
with her own husband whenever she travelled to see her husband
There would be no mischievous and childish teases
He would be there for her and her career as much as he can
She would get to have sex with him once in a while
And that would be that!
She had heard about extra-marital affairs turning sour because the husband got jealous or even the lover got jealous
Such wouldn't be her fate
Her husband could never suspect the Air Commodore because she was very careful
She would be the one who would be very wise about how she played her game
She didn't know how the story got to the reporter
She didn't tell anybody
HOW?
Reporter: Madam, is there any comment? Do you have any comment?
She: Where exactly is your office please?
Reporter: Port-Harcourt
She: Good, i am catching a flight to Port-Harcourt at the moment! Can we have a sit down this evening by 4pm?
Report: Okay Ma'am
As soon as the reporter rang off, she started considering how the information could have gotten out?
She also considered the possible implication for her and her boss!
She will most likely lose her marriage!
It wouldn't be the end of the world but it would hurt her parents especially her mother
Her father would be very disappointed!
Not the divorce but the fact that she was the one sleeping around
Her parents did a great job at bringing them up, she was the one who messed up
She was given seat 10F, right beside the window
She barely heard a word that was said throughout the flight!
Her head was crowded!
When she landed, she went straight to the eatery where she was supposed to meet with the reporter
She wanted to get there early and be sure the reporter would not have the time to set up video recorders or even take her picture
She knew that her presence at the meeting already confirmed that the story has substance
She needed the reporter to know the issue at hand was a hornet's nest!
The reporter arrived an hour later and walked straight to her table
The reporter didn't even look around to confirm if she got the right person
The reporter sat next to her and put her voice recorder on the table
Reporter: Good afternoon, I will like all our discussions to be on the record
She: Okay but I will like to ask you, why are you doing this? Why are you trying to ruin my life?
Reporter: Oh no, that's not on me! You made your choices
She: Like you said, I made my choice so how is it your business?
Reporter: You are the small fish in this, the Air Commodore was actually the target of our investigation!
We suspected him of corrupt practices and we were investigating him
Your relationship was just a bonus!
What I will like to know is if the relationship was consensual or if you were induced in any way!
She couldn't help the sinking feeling underneath her feet
Even the ground was unwilling to bear her weight!
She: He was my second extra-marital affair!
The first was my husband's friend who was supposed to be looking out for me when my husband was in Jordan
He became a problem!
He was jealous, always throwing tantrums whenever my husband was returning home or whenever I was travelling to see my husband
He was married too and I was taken aback by his childishness
After we broke it off i swore that I would never have any extra-marital affair again
But I was lonely and I needed a companion, someone close by that I could relate with!
My husband and I do the usual phone call, facetime and video chat
We even sex chat and do video sex but it wasn't enough!
I was frustrated, unhappy and unfulfilled
I complained to him but what was he to do?
Leave his job?
We both knew what we were getting into when we decided to get married!
I know for sure he would be having an affair with someone over there
It is the way of the soldiers
A wife or a concubine at every station
Life is short!
When I met the Air Commodore, I told myself it would be different
He was patient, gentle, kind, a good listener and he didn't raise any emotional dust
I was with him willingly and I know nothing about any corruption case!
Reporter: Okay! Thank you for your time
She: Can I ask you a question?
Reporter: Why not?
She: Who else did you speak to about this relationship?
Reporter: Why do you ask?
She: If you publish this story, it would kill my parents!
I intend to spare myself the indignity of explaining myself to them
If anyone else is involved, i would take such a person out before I go!
Reporter: Nobody and If you are thinking of committing suicide, you have to think again!
Our investigation revealed that you are one month pregnant!
The test you did before travelling to Lagos came out positive! You are going to be a mother!!!
She didn't know whether to laugh or cry
She had been hoping to have a baby since she got married in 2012
WOW! She was sure it wasn't the Air commodore's baby
She did the test right after returning from the Christmas Holidays with her husband in Israel
WOW!!!!
Suddenly she looked up to the heavens and cried
God! Help me!!!!!
**************
She startled awake from sleep
She had been dreaming
Dreaming!
The dream had so captured her reality, she could barely believe it wasn't real
But she woke up on her bed and in that dream she was seated in an eatery screaming at God!
It was her deepest fear that reared its ugly head in her dream
She needed to fix all the stuffs she broke as soon as possible
But how?
Her phone rang!
It was a strange number
She picked the call
Hi, said the voice at the other end! My name is Gbenga Wemimo
She: Hi, please how did you get this number?
The Holy Spirit gave me, the Holy Spirit also told me your story
He said you were once in him and now you had strayed far away
He said the stars are weeping in their courses above on your behalf
He said I should ask you to repent today
He is willing to help you put your life together if you would turn to him
He said if i tell you this you will understand!
Do you understand?
She: Yes! I understand, I am very willing to turn around and be helped!
Gbenga Wemimo introduced her to the brother in Jeans and T-shirt
She stopped drifting and was restored in her fellowship with the Holy Spirit
Then she was restored in her heart
The spirit of lust and insecurity were banished
She made up her mind to be faithful to her husband
Her husband returned six months later
She got pregnant two months after
She delivered a baby girl on 31st January, 2019
PS: Are you a cheating husband?
Are you a cheating wife?
Have you taken time to take stock of what you are doing?
Actions have consequences!
For some mercy prevailed
For others, it was destruction
If you turn around today and mend your ways
I guarantee you his mercy and restoration in the name of Jesus
What say you?