Duality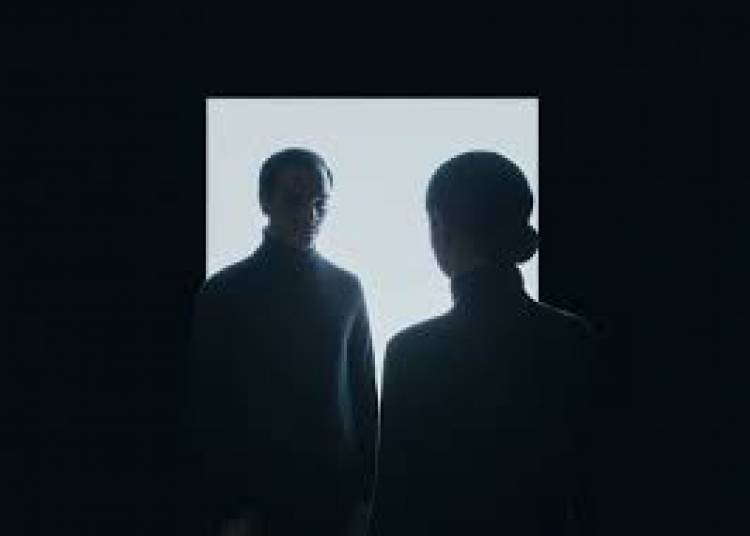 As soon as he finished his final examinations
The Holy Spirit asked him to move to the city
He hated the city
He was a very quiet person
He loved the serene and the sensible
The city is nothing of such
Of course there were more people in the city
And yes there were many churches
But he had been to the city several times before
There seemed to be less of God there
Everything was talking in the city
There seemed to be a competition of noisemaking
Speakers blaring music, speakers advertising
Herbal mixtures, speakers advertising charms,
speakers advertising everything and then speakers
advertising God very early in the morning!
The city was a weird place
A place of discontentment, rush and push
The first time he slept in the city
He was awakened by the Holy Spirit at 5 AM
He sat up and immediately saw a vision
The Holy Spirit was showing him the state of the city
What was operating in the territory he was located
The evil at work and the plan of the Holy Spirit
to flush out the cold grip of demonic oppression
in the area
He was right in the middle of it
When he heard a sudden blast
A couple with a megaphone tuned to the highest
volume found their way to the gate of the house
where he was located and started "Preaching"
"You will go to hellfire if you don't repent!"
Their noise scared away his vision
He was jolted back to the physical dimension
immediately
He couldn't believe it
But it was how the city was
Everybody was inconsiderate
Churches hold vigils with the primary intention
of keeping their neighbours awake
Nobody considers God and His disposition
Yet, everybody claims to be speaking for God!
Weird! Weird City!!!
His suburban location was, by contrast, a Bethel
A place where God locates you
all by himself when you are not even aware of
His presence!
It was there he was found!
One evening in 2006, he had been out with
his friends
They usually go "raiding" every evening
moving from one local liquor shop to the next
Drinking "Ojingolo", "Ogogoro", "Herbal gin"
"Dry Gin", "Imported gin" smoking marijuana
and cigarettes
They were all between ages 18 and 24
Seeking admission into the University
Two of them were working as Barmen
in a hotel, another two were barbers, one
was a taxi driver and he was tending his
mother's provision store!
One of his friends accused him of pouring
the shots of gin they buy away instead of
drinking them
It was true but he couldn't admit it
It would make him lose credibility before
the others
He denied it!
A drinking challenge ensued
That evening two bottles of dry gin were
purchased
They both drank what they could
He won the contest!
He managed to get home
He vomited everywhere, when things
were getting out of hand
He cried for help!
His mother rushed him to the hospital
He was snatched from the jaws of
death by the skin of his teeth!
The other guy died at around 2AM
It was on that hospital bed that He found
the Lord!
Half dead in a cesspool of guilt, shame
and guilt
The One that they said "couldn't behold iniquity"
came to him
Religion is a liar, every religion is an opium of lies!
Jesus came to him and spoke kindly to him
"I love you, I died for you! I gave up my life
willingly so that you can live the rest of
my days for me and walk in the reality of my
divinity! Remember, my life! Remember my love!"
When he woke up the next morning, he was fine
That was how his life turned around!
He knew it was Jesus he saw
When he got back home after he was discharged
He got a Bible and started reading it
He didn't go to a church
He stayed in his room, reading the Bible, praying
and eventually, three days later, he was filled with
the Holy Spirit!
His old friends kept far away from him
Some of them out of guilt, others because they
tried to see him but realised something had changed
in him!
He gained admission into the University a year later
His dimension had changed!
He moved to the city as Instructed
The Holy Spirit directed him to a house
He had twelve thousand Naira on him
He needed an accommodation
The landlord quickly told him to move in
It was a "gigantic building with many rooms,
(some rooms housing families of between 12 - 18
people) A typical civilian barrack
located in the heart of the slum"
The rent was 5,000 a month!
He had no option
He took it!
That very night as he was about to sleep
He saw a being with three horns walk into
his room
He was not dreaming
Oddly he was unperturbed!
The being looked at him curiously
He pointed to the door
The being wanted to walk back to the wall
He shook his head and pointed to the door
The being ran out through the door!
The next morning, the landlord sent for him
"We cannot have you in this house
I will refund your 5,000! You must go now!"
He laughed and returned to his room
The next morning, the landlord travelled!
The landlord didn't return for three months
While he was away, tenants testified that
those three months were the only months
in several years when somebody did not
die in that house!
They said they stayed there because it was the
cheapest accommodation they could find
in the city!
When the landlord returned, he sent for him again
"My brother, here is 50,000!
Please look for accommodation elsewhere
I can no longer accommodate you in this house"
But the Holy Spirit told me to come to this
House!
The landlord screamed!
"Ha! You this young man! Your life work will not
be ruined!
Please, you have to go!
Things started getting worse for me the day you
stepped into this house
I am begging you, don't bother paying the 10,000 naira
rent you are owning me for the last two months
I will give you 100,000 naira to rent another house
Just go away!"
The Holy Spirit told him to take the money
"I sent you here to set this territory
free of that evil the landlord invokes daily
for the sake of gold!
Your presence was all that was needed
The task has been completed!
The Holy Spirit then showed him his
next location!"
He packed his bag and left
Three days later, the house was considered
a collapse risk and evacuated
It was demolished a few months later!
He got a better accommodation and settled
down
Unlike many believers, the spiritual was not
strange in his reality
What many pastors would jump on the altar,
raise prayer points about and treat as novel
were natural in his dimension
He wondered why the church was so obsessed
by the occult, evil and the devil
Why the church would dwell on the defeated
and make a case for the enemy on the altar!
Many pastors found his reality difficult to
grasp because they were seeing the light
from the valley!
He healed the sick, raised the dead and walked
in great manifestations of the supernatural
He says to all who care to listen that the door
of supernatural exploit is open to every
believer!
Anybody who had accepted Jesus into His life
and filled with the Holy Spirit is no longer
ordinary!
For such to claim he or she is oppressed by the
devil through evil dreams, nightmares, depression,
afflictions and sickness is like saying "Jesus" was
afflicted by such things!
It is simply not supposed to be!
Believers have an identity crisis which must
be fixed otherwise the light will continue to
wallow in darkness!
Jesus said "If your light becomes darkness,
how great that darkness will be"
Light up therefore by reading His word and
walking in the reality of the Holy Spirit
Not pandering to the physical but staying the
course on the spiritual!
It is time for your manifestation
It is time for your real dimension to be revealed!
There are too many wallowing in the dark
holes of this world!
Shine and they shall find their light in your light!
If Jesus is the true light that lit you up
You must light up others by the power
in the light-life you now walk in!
This is who you are now!
Own it!
PS: This event happened in Lagos, 2012
Many of us want to be human
We also want to be divine
Jesus was not like this!
Jesus was human because he is flesh and blood
He never made his decisions or lived
his life as a human!
His lifestyle was totally divine even in the flesh!
This is one of our major undoings as believers
We carry a light we desire to shine only
in the church
We would look weird if we shine that light
everywhere and we don't want to be weird!
Sir, ma! Jesus was very weird!
That was why he got results that were not
of this world!
Once you have encountered the person
of Jesus
Your life cannot remain the same
Once you encounter salvation in the name of
Jesus
Your reality must change for good
If you have encountered Jesus and your reality
is still the same old reality
It means it was just a mental thing
You have to switch from this reality of drudgery
It is unbecoming of the person of Christ!
Walk in the light as He is the light
Nothing shall be impossible for you