The Buckler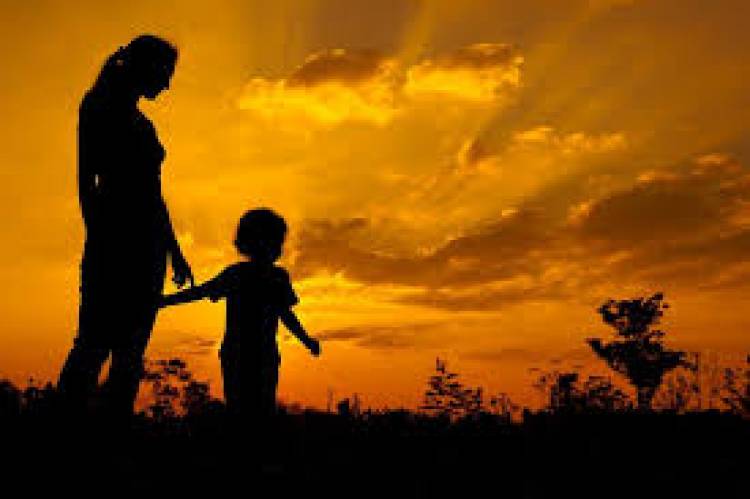 Everybody tagged him "Mummy's favourite"
His mother had five children
Three girls and two boys
He was the first boy
He was also the black sheep
He had a ruthless streak from childhood
Twice at the age of ten, he attempted to
kill himself
The first time, he plunged a broken bottle
to the right side of his own head
He lost a lot of blood and fainted
His mother was in the kitchen when it
happened
She found him lying in a pool of his own blood
She rushed him to the hospital
She had no idea it was a suicide attempt
She assumed he had accidentally stumbled
into the bottle
That was what she told the doctor
"The bottle must have broken when he fell into it"
Nobody assumes a ten-year-old would want
to kill himself
He was discharged three days later
His mother made a lot of fuss over him
A few months later, he crawled under the bed
and in his room and inserted a fork into the
electric socket He thought electricity would
touch him and he would die
The shock was too terrible He dropped the
fork after a few seconds He couldn't hold
on long enough to die but the shock taught
him a life lesson He was a sociopath
It suddenly dawned on him that if he was
not afraid to die, he could anything to anybody
and damn the consequences
The worst-case scenario would be to kill him
and he was very willing to die
From that point on, he began to tow a very
dangerous path
He became a harbinger of sorrow
He was already in JSS1
He stopped going to class
He started joining a group of boys who gambled
on card games and dice in the abandoned
school bus or behind the chapel at
Loyola College Ibadan
His academics suffered seriously
At home, he began to steal money and
anything of value
The gang he mixed with had a lot of
older truants who told him to bring his mother's
gold and his father's silver
"We will sell it and you will have more than
enough money to enjoy your life"
He started sneaking mufti into his school bag
He would change in uncompleted buildings
and link up with his gang to shoot pool or
play video games in several joints all over the
city
His father was abroad and his mother had to
cope with five children He brought so much
sorrow and tears to the family that it was
decided he had to leave the house
His father threw him in the boarding school
at the age of fifteen
He had failed his JSSCE and forged another
result to fool everybody that he passed
The boarding school took him
He became worse He started smoking and drinking
all sorts that year
Academically, he found ways to cheat the system
successfully
Of course, he failed WAEC woefully,
he also failed GCE
His younger ones caught up with him academically
and overtook him He was headed in the wrong
direction and nobody could reason with him
All he did was wake up, smoke, drink and go to
hotels and bars to catch up with friends
Somehow he also had girlfriends
His mother always wondered at that time what
any reasonable girl saw in him
He had no future, he was useless to himself and
he was a reproach to the family
He was offered admission twice
He pretended he was going to school but he spent
his school fees
At a point his father disowned him
All his friends moved on in life
He was twice almost lynched for stealing
Once he stole a gas cylinder
(He was going to sell it)
But as he was going, someone accosted him
He dropped the cylinder and ran for his dear life
The second time, a guy
he knew in secondary school told him an
uncle sent him some mobile phones
The guy told him to help get a buyer
He got a buyer
He took the friend to Mokola area in Ibadan
Suddenly he didn't feel like proceeding
with the transaction
He pointed the shop to the guy and turned
around
Next thing he heard were screams of agony
It was a trap by the police
The guy was arrested and the phones confirmed
stolen but by then he had disappeared into the
hills around the Cultural Centre
The guy didn't know his house
That was the second escape
It was also a turning point for him
He got a job at the University of Ibadan
Post Graduate School's record office
Searching for student's files and records
He saved enough to obtain a NECO form
and a JAMB Form
He studied by himself and cleared his papers
He took the result home to his mother
He said "Mummy, I want to go to school now"
His mother didn't think of the past
His mother didn't give him any condition
His mother ran everywhere
She got him admission into a good university
He had wasted the years between 1998-2004
His mates had graduated and started working
He went to school!
Nobody believed he would actually study
His Father instructed the school to send his
transcripts straight home after every session
One hint of mischief & his support will be
terminated
His mother kept praying, encouraging, crying,
urging him on
He graduated as Mr. Brains in 2008
CFA, as she is fondly called, carries GSW
before the Lord in prayer every day
Till today, the fragrance of her prayers are
all over my life
She told my siblings "I am not her favourite"
I was the prodigal son who squandered all
and yet couldn't exhaust the love of the Father
WOW!
I love you Mum
You received the Word from the Lord concerning
my life and watched over it to see it come to pass
You are the reason I have never been
self-conscious about being a Christian
You gave me my first Bible and told me
Never to disobey or be ashamed of the Holy Spirit
You told me several times that I will see that
the Word of God can never fail over my destiny
You are right Mother, as always
Today, I celebrate you
I celebrate the God who gave me beauty for Ashes
I celebrate your God, the one who made me a
vessel of Glory
Happy Mother's Day!
Ps: When I see people who suddenly found
themselves stumbling in one spot and refusing
every form of help or encouragement or opportunity
to move forward
I remember those days
You never know you are in darkness as an unbeliever
Until you come into the light
Jesus made all the difference in my destiny
Stop stumbling around in the dark!
Come to Jesus today!