Unease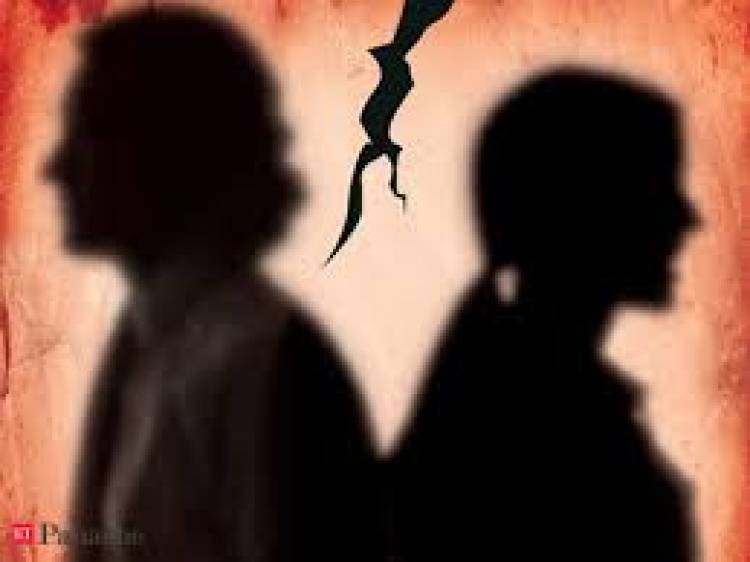 Waiting on the Lord for a child was one
of the most dreaded ordeals a woman
who desired with all her heart to be a
mother faces.
The feeling cannot be described by anyone
who didn't have to wait for so long after
getting married to have a child
There was something about the wait
the anticipation and then the disappointment
that brought a sinking feeling to her heart
every month
Her husband didn't take it serious at first,
he was a happy go lucky kinda guy who
believed she was anxious for nothing!
But she could sense right from their
honeymoon days that things were not right
somewhere
It was a feeling she couldn't quite shake
and it came upon her right from the moment
they showered and made love for the first
time after their wedding
Her mood suddenly dragged downwards and
she felt or knew that between them there shall
be no children
She tried so hard to shake the thought away
As he came into her and started digging
deep into her core the thought stayed with
her and distracted her but he didn't suspect
a thing
When he was done and she was fast asleep
in his arms, she began to rebuke the
darkness that covered her like a fog
It was as if an invisible net was cast all over
her, everything was just off and things stayed
like that throughout their honeymoon period
She did her duty as a wife but she was not
herself After the honeymoon, she went to
the hospital to find a solution to
the predicament
It was as if she was drowning slowly
The doctors did all the tests and pronounced
her fit
When she insisted something was wrong,
she was referred to a psychiatrist
The psychiatrist spent six months with her
Things got better for a few days ironically,
her husband was out of town during those
days
She noticed that she was always relieved
of the discomfort whenever she was on
her own but whenever her husband was
around there was tension, a sudden unease
It gets worse whenever she knew beforehand
that they would make love or even entertained
the thought in her head, the darkness would
just descend
Apart from this feeling, the marriage was a
good man
Her husband was into construction and got
a huge contract two months after the wedding
She was also given an undeserved promotion
at her place of work after the wedding
Her mother told her the problem was
psychological, everybody told her she would
eventually settle down into her own nest, but
she didn't
She met her husband in a very odd way
She accompanied her best friend to visit her
best friend's boyfriend
When they got there, her best friend
and they guy disappeared into the room to
"discuss" some important things
She was left in the sitting room
It was her first time in such a situation
She found it very awkward
She knew what her friend was doing in the room
(She was brought along to discourage it from
happening)
Her first instinct was to leave but she felt she
needed to wait and ensure her best friend
returned to her parent's house before telling
her off
Suddenly this guy appeared out of nowhere
He came to keep her company
His presence made her uncomfortable at first
but he was a perfect gentleman
By the time her best friend eventually surfaced,
she was lost in a world of laughter and deep
conversation
That was how it all began
Within six weeks, they were merging dreams
and building castles
The speed of his wind swept her off her feet
so fast that she couldn't
carry her best friend along on time
By the time she told her friend, he had proposed
and she had accepted the proposal
Her friend took it badly, claiming she should
have sought her own husband far far away
To make matters worse, her friend's boyfriend
broke up with him not long after.
Her friend severed ties with her after the
breakup
Her friend did it very subtly but somehow they
just stopped being friends!
Throughout her courtship with her man, they
were great friends
They had very strong chemistry and were very
compatible
She didn't know how, but everything turned to dust
She had a good man but she couldn't enjoy him
She became a liability in her marriage
She moved from hospital to hospital and was
referred from one specialist to another
The problem persisted
One year, two years...Five years
Life was hell for her
Then she went to South Africa for a conference
The conference was an eye-opener
She was herself again
It was as if the net was removed and she
was free again
She felt light in her spirit and experienced
joy in her soul
Her mind was alive
She was herself again
She was free and happy
A day to the end of the conference,
the gloom returned
That was the day she decided she was
better off without her husband
She was dying in bits being yoked to him
She didn't know why and she couldn't find
any other solution than to leave him
It was the only way she knew she
would be free! She was only 33 years old
and still had the whole of her life ahead
of her
She knew the only way out of the problem
was to leave him
The thought of going back to him sent
shivers down her spine
She cried all night
Why, why couldn't she cope with such a
wonderful man?
She cried because some people complained
of being married to an abuser and still
stayed married
Other people complained of being married
to a cheat and they stayed married
Her husband was the best of all men
Understanding, supportive, caring,
loving, tender, loving and yet...
When she got to the airport, she took a
taxi to a hotel
She sent her husband a message that
she missed the flight back home
She needed some more time to arrange
her thoughts
The next day, she waited until her husband
had left dor work
She took a vehicle home and packed all her
belongings!
She didn't know what to say to her husband
She knew he wouldn't let her go
There was something wrong with them as
a couple
She couldn't waste her time with him again
Hard decisions had to be made
She needed to eschew sentiment and call
it quits
It was the right move
After packing all her things, she left him a note
She thanked him for the past five years
She tried as much as possible to explain what
she had been dealing with since they got
married
She was always better at writing than speaking
She made a good case and begged him to let
her go
She also prayed for him
That God would give him his own wife
She told him she wrote the letter with a heavy
heart, knowing he might never unbderstand
and might misunderstand her intentions
She said she wished there was a way they
could be together but sadly, there was none!
When he returned home from work she
saw the letter
She had packed her clothes and left every
other thing behind
They had built their home together and she
had jumped ship
He called her several times
Drove to her parents house and even to see
some of her siblings
He said he just wanted to know if she was okay
They didn't see each other until three months
later
She was the one that called him
She told him the Brother in Jeans and T-shirt
would like to meet with him
She asked if they can meet at the office of
the Brother in Jeans and T-shirt on a
Saturday morning
He didn't know what to think
That Saturday he got to the office of the
brother in jeans and T-shirt by 9 am
He sat in the car with the engine running
and the air condition on
He wanted to see where and what
goes on there
He noticed a church building
Then he noticed the signboard and banners
of the church's programmes
He relaxed
His wife arrived by 10 AM
She parked and walked into the compound
He switched off his car's ignition and followed
slowly behind her
They met the Brother in Jeans and T-shirt in
the conference room
The Brother in Jeans and T-shirt asked them to
sit down
He said "Two weeks ago, I came across a lady
She was 34 years old and she knew the two
of you very well
She came for our night vigil the previous Friday
At that vigil she was touched by the Holy Spirit
and she gave her life to Jesus
She showed up at the parish where i worship
the following Sunday
She said she had something to say
She said she felt your relationship and marriage
led to the termination of her own relationship
with the love of her life
She said she reported the matter to her mother
and together they decided to teach you both
a lesson
They did a charm which they activated on your
wedding night
The charm was to ensure the marriage never
settled as the sea does not settle
She said she did it to teach the two of you a
lesson
Thank God for Jesus, she has given her life
to Christ and felt she needed to tell me the
story
She asked if it would be wise for her to come
and see you personally
I told her it would be better if we all met here
That was why I called this meeting
First I will like to know if you guys sincerely
have had a difficult marriage as a result of
her actions?
She spoke first
She spoke for two hours and eight minutes
She cried a lot too
He also spoke for about thirty minutes too
The Brother in Jeans and T-shirt asked
her if she was still feeling unsettled in her
husband's presence
She nodded
He told the two of them to stand up and hold
each other's hands
He laid his hands on their shoulders
The right hand on the husband's shoulder
and the left on the wife's shoulder
He led them to Christ and they got filled
with the Holy Spirit
Then he blessed them and went back
to his seat
They held hands and cried
The tension drained out of her system by
the power of the Holy Spirit
She released her husband's hands and
hugged him tight
Then they began to kiss
The Brother in Jeans and T-shirt had to
cough to get them to adjust
He knew they were feeling like brand
new lovers
Then he told them to sit down and
asked one of the security men on duty to
bring the lady waiting in his office
into the conference room
A few minutes later the lady arrived
The lady in question was her "best friend"
She fell on her knees as soon as she
saw them
They both got up and approached
her with warmth
They were all in tears
It was such a lovely sight
There was neither condemnation nor
damnation
Only love!
PS: Sister Onotota delivered a set of
Twins earlier today in Ajah, Lagos State
The babies were delivered 11 months
after she reconciled with her husband
Her best friend got married in 2019
December
She is presently in Ondo State with
her husband
She is also expecting her first baby
The relationship between them is
warm and cordial
This event happened in Lagos, 2019.

GSW's Note: If enchantments and
divinations will not work against you,
you must be filled with the Holy Spirit
He is our defense against the wiles
of the evil one
He is our immunity and our shield!
Pray in the Spirit always
Pray in Understanding
Keep your eyes on God
Win by the power of the Holy Spirit
If you are married and you sense
something is wrong
Don't wait and hope it will pass
Brother, sister please Pray!
Prayer shouldn't be your last
resort!
It should be your only resort