Learning Zion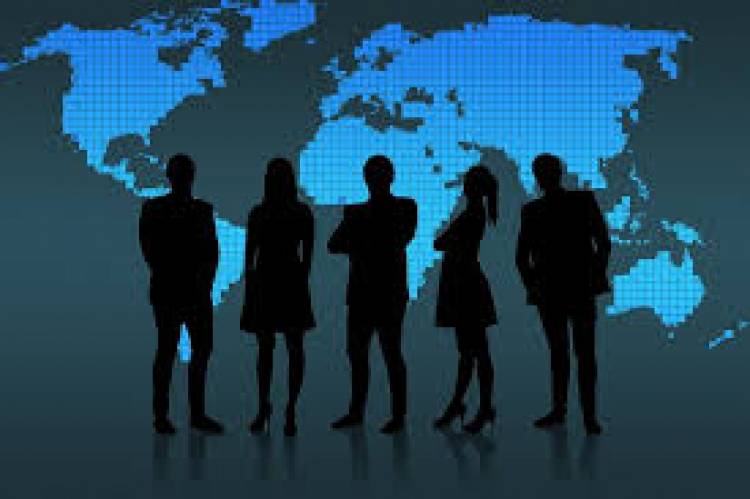 Don't learn a bad thing in a good place.
It can happen and it's not good.
There is order in the house of God.
(Don't learn to dislike or to be carnally
minded in the church of God)
Evil prevails when good men are quiet.
Anger doesn't allow the Spirit to flow.
Some people are learning and might not
use the word of God rightly.
God's word has to be pulled.
Its how much you can pull that will
come to you.
The revelation of the future helps to
explain the mystery of the past.
There are times you need to go into the
revelation of the future to understand
those things in the past that weren't
brought to light.
When you study Isaiah, Jeremiah,
Revelations they give you an insight.
Lucifer was appointed by God to be
in charge of the then world.
There was such a being called man,
whether he didnt look like us or not.
The account in Genesis is an account
of a recreation.
God recreated what was there because
of satan's disobedience.
He rebelled against God with many
angels.
The demons in the world outnumber
human beings.
There are others of the fallen angels
which function in the spiritual realm
The universe is big.
Imagine the sun is 1000 times the size
of the earth.
Some of the stars are larger than the
earth and some are planets.
Satan hates Man so much because he
fell Satan also fears the obvious.
God's intention was not to replace
the angels that fell with Lucifer with
other angels.
There are ages to come.
There are things the fallen angels
were supposed to look up to but they fell.
God is raising a new breed that will govern
His amazing universe in the ages to come
We are being raised for something and
we are getting ready.
The earth is not the place of the call.
We are being called to a higher realm a
greater walk with God.
Imagine the church age began over
2000yrs ago,
It's just a little period.
This period is on for the restitution of
all things.
The context there is Israel.
It's not just about going to heaven,
there is a greater life.
Jesus sets up a spiritual kingdom
on earth of men
that have been given a new life,
regenerated with the life of God.
*********Romans 5:17 KJV
For if by one man's offense death
reigned by one;
much more they which receive
abundance of
grace and of the gift of righteousness
shall reign in life by one, Jesus Christ.)
1 Peter 2:9 KJV
But ye are a chosen generation,
a royal priesthood,
an holy nation, a peculiar people; that ye
should shew forth the praises of him who
hath called you out of darkness into his
marvellous light:
1 Peter 2:9 (AMP)
9. But you are a chosen race, a royal
priesthood, a dedicated nation,
[God's] own purchased,
special people, that you may set forth the
wonderful deeds and display the virtues
and perfections of Him Who called you
out of darkness into His marvelous light.
[Exod. 19:5, 6.]
I'm special.
Its not when you get to heaven, the
people would have been defeated.
Luke 12:32 KJV
Fear not, little flock; for it is your
Father's good pleasure to give you
the kingdom.
He has done it.
Luke 19:11-28 KJV
And as they heard these things,
he added and spake a parable,
because he was nigh to Jerusalem,
and because they thought that the
kingdom of God should immediately
appear.
[12] He said therefore, A certain
nobleman went into a far country to
receive for himself a kingdom, and to
return.
[13] And he called his ten servants,
and delivered them ten pounds, and
said unto them, Occupy till I come.
[14] But his citizens hated him, and
sent a message after him, saying,
We will not have this man to reign
over us.
[15] And it came to pass, that
when he was returned, having
received the kingdom,
then he commanded these servants to be
called unto him, to whom he had given
the money, that he might know how much
every man had gained by trading.
[16] Then came the first, saying, Lord,
thy pound hath gained ten pounds.
[17] And he said unto him, Well, thou
good servant: because thou hast been
faithful in a very little, have thou authority
over ten cities. [18]
And the second came, saying, Lord, thy
pound hath gained five pounds.
[19] And he said likewise to him, Be thou
also over five cities. [20] And another
came, saying, Lord, behold, here is thy
pound, which I have kept laid up in a
napkin: [21] For I feared thee because
thou art an austere man: thou takest
up that thou layedst not down, and
reapest that thou didst not sow.
[22] And he saith unto him, Out of thine
own mouth will I judge thee, thou
wicked servant. Thou knewest that I
was an austere man, taking up that
I laid not down, and reaping that I did
not sow: [23] Wherefore then gavest
not thou my money into the bank,
that at my coming I might have required
mine own with usury?
[24] And he said unto them that stood by,
Take from him the pound, and give it to
him that hath ten pounds.
[25] (And they said unto him, Lord,
he hath ten pounds.)
[26] For I say unto you, That unto
every one which hath shall be given;
and from him that hath not, even that
he hath shall be taken away from him.
[27] But those mine enemies, which
would not that I should reign over them,
bring hither, and slay them before me.
[28] And when he had thus spoken,
he went before, ascending up to
Jerusalem.
They expected a messiah to come from
among them and the kingdom stats
right away.
He is talking about Himself.
Its in connection with Jerusalem.
He went to receive the kingdom.
He ascended twice. The first was in
the garden and the second before
His disciples.
He knew He had a kingdom.
When He descends, He comes with
a label 'King of Kings'
He is raising a people with whom
He will begin the earthly reign that
will manifest the power of His
kingdom for 1000 years.
Ezekiel 36:6-7,24 KJV
Prophesy, therefore, concerning the
land of Israel, and say unto the
mountains, and to the hills, to the rivers,
and to the valleys, Thus saith the Lord
God ; Behold, I have spoken in my
jealousy and in my fury, because ye have
borne the shame of the heathen:
[7] Therefore thus saith the Lord God ;
I have lifted up mine hand,
Surely the heathen that are about you,
they shall bear their shame.
[24] For I will take you from among
the heathen, and gather you out of
all countries, and will bring you
into your own land.)
That is already happening.
There is no nation that was taken
away and ever came back except Israel.
Ezekiel 36:25-26 KJV
Then will I sprinkle clean water upon you,
and ye shall be clean: from all your
filthiness, and from all your idols,
will I cleanse you.
[26] A new heart also will I give you,
and a new spirit will I put within you:
and I will take away the stony heart
out of your flesh, and I will give you
a heart of flesh.
That hasn't happened but will happen
with Israel.
Its not referring to the church.
This is to Israel.
Its about the millennial rule.
Ezekiel 36:27-29 KJV
And I will put my spirit within you,
and cause you to walk in my statutes,
and ye shall keep my judgments,
and do them.
[28] And ye shall dwell in the land
that I gave to your fathers; and ye
shall be my people, and I will be
your God. [29] I will also save you
from all your uncleannesses: and
I will call for the corn, and will
increase it, and lay no famine upon you.
This is a blessing for Israel.
Isaiah 35:4-7 KJV
Say to them that are of a fearful heart,
Be strong, fear not: behold, your
God will come with vengeance,
even God with a recompence;
he will come and save you.
[5] Then the eyes of the blind
shall be opened, and the ears
of the deaf shall be unstopped.
[6] Then shall the lame man leap
as an hart, and the tongue of the
dumb sing: for in the wilderness
shall waters break out, and
streams in the desert.
[7] And the parched ground shall
become a pool, and the thirsty
land springs of water: in the
habitation of dragons, where each
lay, shall be grass with reeds and
rushes.
Isaiah 65:18,20-22 KJV
But be ye glad and rejoice forever in
that which I create: for, behold,
I create Jerusalem a rejoicing, and
her people a joy.
[20] There shall be no more thence an
infant of days, nor an old man that
hath not filled his days: for the child
shall die a hundred years old;
but the sinner being a hundred years
old shall be accursed.
[21] And they shall build houses,
and inhabit them ; and they shall
plant vineyards, and eat the fruit of
them. [22]
They shall not build, and another
inhabit; they shall not plant, and
another eat: for as the days of a tree
are the days of my people, and mine
elect shall long enjoy the work of
their hands.
This is Israel.
Jeremiah 31:31-34 KJV
Behold, the days come, saith the Lord,
that I will make a new covenant with
the house of Israel, and with the house
of Judah:
[32] Not according to the covenant
that I made with their fathers in the
day that I took them by the hand to
bring them out of the land of Egypt;
which my covenant they brake,
although I was an husband unto
them, saith the Lord :
[33] But this shall be the covenant
that I will make with the house of Israel;
After those days, saith the Lord,
I will put my law in their inward parts,
and write it in their hearts; and will
be their God, and they shall be my people.
[34] And they shall teach no more
every man his neighbour, and every man
his brother, saying, Know the Lord :
for they shall all know me, from the
least of them unto the greatest of them,
saith the Lord : for I will forgive their
iniquity, and I will remember their
sin no more.
Sin was the original problem.
These are such blessings for them.
So we have this wonderful situation
where God days to them we are
going to have a new covenant.
You are the result of that new covenant.
Hebrews 8:1-11 KJV
Now of the things which we have spoken
this is the sum: We have such an high
priest, who is set on the right hand of
the throne of the Majesty in the heavens;
[2] A minister of the sanctuary, and of
the true tabernacle, which the Lord
pitched, and not man.
[3] For every high priest is ordained
to offer gifts and sacrifices:
wherefore it is of necessity that this
man have somewhat also to offer.
[4] For if he were on earth, he should
not be a priest, seeing that there are
priests that offer gifts according to the law:
[5] Who serve unto the example and
shadow of heavenly things, as
Moses was admonished of God
when he was about to make the tabernacle:
for, See, saith he, that thou make all things
according to the pattern shewed to thee
in the mount.
[6] But now hath he obtained a more
excellent ministry, by how much also
he is the mediator of a better covenant,
which was established upon better
promises.
[7] For if that first covenant had been
faultless, then should no place have
been sought for the second.
[8] For finding fault with them, he saith,
Behold, the days come, saith the Lord,
when I will make a new covenant
with the house of Israel and with
the house of Judah:
[9] Not according to the covenant that
I made with their fathers in the day
when I took them by the hand to lead
them out of the land of Egypt;
because they continued not in my
covenant, and I regarded them not,
saith the Lord.
[10] For this is the covenant that
I will make with the house of Israel
after those days, saith the Lord;
I will put my laws into their mind,
and write them in their hearts: and
I will be to them a God, and they shall
be to me a people:
[11] And they shall not teach every
man his neighbour, and every man
his brother, saying, Know the Lord:
for all shall know me, from the
least to the greatest.
We have come into this very covenant.
We are going to heaven for a party.
When God organises a party,
what will it be like? Just imagine.
Revelation 20:4-5 KJV
And I saw thrones, and they sat
upon them, and judgment was
given unto them: and I saw the
souls of them that were beheaded
for the witness of Jesus, and for
the word of God, and which had
not worshipped the beast,
neither his image, neither had
received his mark upon their foreheads,
or in their hands; and they lived and
reigned with Christ a thousand years.
Death will release those that could
not be found, he as a spirit knows
them.
Hell is bad enough but the lake of
fire is worse.
Lake of fire is the final place for
those that knew not God without
a hope of ever coming out.
From the second death there is
no liberty, no resurrection.
Do you see why we should preach
the gospel?
Can you see why this thing is no
joke?
What would you want to boast of
that has not been done before.
No matter what you invest in which
is of this world, it is for a time.
Investing in personal things is
making the wrong choice.
Invest in the life and nature of God.
Invest in the kingdom of God.
Invest in the name of Jesus.
It is very easy to be carried away and
think it is about now.
No. Its about the future.
Never regret that you gave into
the gospel.
Be very careful because if you turn
what God gave you into a business,
you will regret it.
Don't make a business out of a gift
from God.
Some of us are children in the house,
not paid.
If you are hired, you get paid but the
hireling has no place.
Do everything with your
wholeheart
I going to make an impact on
Jesus Christ!
Not only is the glory revealed to you
but it resides in you.
The glory provides healing, strength, soundness.
The glory revealed through you bears you also,
carries you from place to place, you live in
the glory.
Can you become glory conscious?
God's presence is greater in you.
[5] But the rest of the dead lived not again
until the thousand years were finished.
This is the first resurrection.
Matthew 27:53 KJV
And came out of the graves after his
resurrection, and went into the holy city,
and appeared unto many.
These were raptured together with Him.
Ephesians 4:8 KJV
Wherefore he saith, When he ascended
upon high, he led captivity captive, and
gave gifts unto men.
He ascended with some with Him.
Psalm 24:7-9 KJV
Lift up your heads, O ye gates; and be
ye lift up, ye everlasting doors; and
the King of glory shall come in.
[8] Who is this King of glory?
The Lord strong and mighty, the
Lord mighty in battle.
[9] Lift up your heads, O ye gates;
even lift them up, ye everlasting doors;
and the King of glory shall come in.
There is a new identification because
He was born again.
The next chapter of the rapture is us.
1 Corinthians 15:52 KJV
In a moment, in the twinkling of an eye,
at the last trump: for the trumpet shall
sound, and the dead shall be raised
incorruptible, and we shall be changed.
The 3rd one are the 144 000 Jews from
the 12 tribes of Israel.
Revelation 11:3-7 KJV
And I will give power unto my two witnesses,
and they shall prophesy a thousand
two hundred and threescore days, clothed
in sackcloth.
[4] These are the two olive trees, and the
two candlesticks standing before the
God of the earth.
[5] And if any man will hurt them,
fire proceedeth out of their mouth,
and devoureth their enemies: and if
any man will hurt them, he must in
this manner be killed.
[6] These have power to shut heaven,
that it rain not in the days of their
prophecy: and have power over waters
to turn them to blood, and to smite
the earth with all plagues, as often as
they will.
[7] And when they shall have finished
their testimony, the beast that
ascendeth out of the bottomless pit
shall make war against them, and
shall overcome them, and kill them.
This is after the rapture of the church
at the tribulation of the church.
The rapture is not the coming of Christ.
We will meet Him in the air.
Revelation 11:8 KJV
And their dead bodies shall lie in
the street of the great city, which
spiritually is called Sodom and Egypt,
where also our Lord was crucified.
He calls it sodom because it will be
so popular that day because of
homosexuality but its Jesrusalem.
The spirit of the world has continued.
Revelation 11:8-9 KJV
And their dead bodies shall lie in
the street of the great city, which
spiritually is called Sodom and Egypt,
where also our Lord was crucified.
[9] And they of the people and kindreds
and tongues and nations shall see
their dead bodies three days and a half,
and shall not suffer their dead bodies
to be put in graves.
Revelation 11:10-12 KJV
And they that dwell upon the earth
shall rejoice over them, and make
merry, and shall send gifts one to
another; because these two prophets
tormented them that dwelt on the earth.
[11] And after three days and a half
the Spirit of life from God entered
into them, and they stood upon their feet;
and great fear fell upon them which
saw them.
[12] And they heard a great voice from
heaven saying unto them, Come up hither.
And they ascended up to heaven in a
cloud; and their enemies beheld them.
After this they would know where we
would have gone.
At the end of the tribulation all those
who would have been persecuted for
their testimonies of Christ, at the
coming of the Lord will be in heaven
for the party.
All of those that were part of the
1st resurrection have to be at the
party.
Revelation 20:4 KJV
And I saw thrones, and they sat
upon them, and judgment was
given unto them: and I saw the
souls of them that were beheaded
for the witness of Jesus, and for
the word of God, and which had
not worshipped the beast,
neither his image, neither had
received his mark upon their
foreheads, or in their hands;
and they lived and reigned with
Christ a thousand years.
Revelation 19:6-9 KJV
And I heard as it were the voice of a
great multitude, and as the voice of
many waters, and as the voice of
mighty thunderings, saying, Alleluia:
for the Lord God omnipotent reigneth.
[7] Let us be glad and rejoice, and
give honour to him: for the marriage
of the Lamb is come, and his wife
hath made herself ready.
[8] And to her was granted that she
should be arrayed in fine linen,
clean and white: for the fine linen
is the righteousness of saints.
[9] And he saith unto me, Write,
Blessed are they which are called
unto the marriage supper of the Lamb.
And he saith unto me,
These are the true sayings of God.
We are in heaven but in the earth there
is a invasion of Israel in the great
tribulation.
Revelation 19:11-16 KJV
And I saw heaven opened, and behold
a white horse; and he that sat upon
him was called Faithful and True,
and in righteousness he doth judge
and make war. [12] His eyes were as a
flame of fire, and on his head were
many crowns; and he had a name written,
that no man knew, but he himself.
[13] And he was clothed with a vesture
dipped in blood: and his name is called
The Word of God.
[14] And the armies which were in
heaven followed him upon white horses,
clothed in fine linen, white and clean.
[15] And out of his mouth goeth a sharp
sword, that with it he should smite the
nations: and he shall rule them with a
rod of iron: and he treadeth the winepress
of the fierceness and wrath of Almighty God.
[16] And he hath on his vesture and on
his thigh a name written, KING OF KINGS,
AND LORD OF LORDS.
Its a sign of the ages that his vesture
is dipped in blood.
Jesus comes out in power and great glory.
The world will be fighting Amaggedon
the whole world over Israel.
This is not too far away.
We are comjng with Him.
The millennial period is not for us to be
blessed but for Israel.
We are coming with Christ to take over
the whole world.
It will be our government now.
We will take over all the systems.
We will have to organize to take people
pilgrimage to Jerusalem once every
year.
We will bring them the life which we
were given.
All the blessings of the millennial
period are all the blessings were
given in Christ.
They are the earthly manifestation of
the life of Christ.
The level of authority given will depend
on what we did on the earth.
These people dont have eternal life
for 1000yrs.
After 1000yrs satan will be brought back.
We will go from here with Christ to set up
for judgment.
They will continue with life, both good
and bad.
The blessings of the millennial reign
are already carried by you now.
We are their blessing.
We will demonstrate to them what the
righteousness of God produces for 1000yrs.
After that there will be a judgment
and we move into another age.
We will start judging the fallen angels first.
We are doing all this we are doing so
that more can come with us.
Get ready foe this and keep it in
your focus.
Dont be carried away with this world
and miss it.
Revelation 20:6 KJV
Blessed and holy is he that hath
part in the first resurrection: on such
the second death hath no power, but
they shall be priests of God and of
Christ, and shall reign with him a
thousand years.
Those that did evil will come in the
2nd resurrection and there will be a
second death into the lake of fire.
Revelation 20:12-15 KJV
And I saw the dead, small and great,
stand before God; and the books
were opened: and another book
was opened, which is the book of life:
and the dead were judged out of
those things which were written in
the books, according to their works.
[13] And the sea gave up the dead
which were in it; and death and hell
delivered up the dead which were in them:
and they were judged every man
according to their works.
[14] And death and hell were cast
into the lake of fire.
This is the second death.
[15] And whosoever was not found
written in the book of life was cast
into the lake of fire.
Death released those that were in its grip.
CHARACTER
Joseph's refusal of Potiphar's wife and
Daniels's refusal to defile himself with the
kings meal was a proof of CHARACTER.
Having searched from teenage years,
I discovered so much and how beautiful
it is to be enlightened by the Word.
The beauty in the name of Jesus must
be spread abroad.
Only Jesus can make clean.
Only Him can take away all troubles of
life as well as keep you even in the midst of
the troubles.
When Jesus guides you in His perfect will,
He does this with His voice of wisdom.
The responsibility of learning and acting
is now
*Don't work in rest right now, the rest
is coming.
Give him your best and prime time of
your life.
Youthful stage is the flower of your life.
The years of strength and vigour.
The art of prayer(gives you discipline
and character).
God's core intent is to make you a
man of Prayer thus He can be confident
in you regards the task given.
The power of the living word(the word
that forms the person).
Words can affect your behaviour;
it's a character).
Purity comes from taking heed to
the Word of life.
Fasting and Prayer. Acts 10vs44.
Area bombardment
Pray with the Burden in your heart
as long as its there.
Young people wants reality.
Never go out ministering without
being filled with the spirit.
* Believe adamantly in the power
of the Holy Spirit .
Going into a relationship before time
sets your directions on a terrible situation.
Avoid giving in to wrong time actions.
*Meditation strategies
Encourage your hunger and love for God's word.
Study, meditate, be conscious of it and speak it.
*Make friends with those who love the word.